Current Price: $9.18
Buy It Now Price: $9.18
Bids: 0


Store Home| Home & Garden | Automotive | Toys & Hobbies| Business & Industrial| Computers/Tablets & Networking| Consumer Electronics| Dolls & Bears | Cell Phones & Accessories| Musical Instruments & Gear| Collectibles | Crafts | Cameras & Photo| Pet Supplies 1.25 inch Astronomical Telescope Adapter T-mount with M48X0.75 Thread Metal SKU: KDE0009690277003769
Description:
- 1.25-inches Diameter T-adapter:Fits all standard 1.25 inches telescopes or microscope.
- The ring adapter can't auto focusing :The adapter ring has no electrical connection and diaphragm & focusing are required to be set by manual.
- Fully oxidation coating metal,have internal threads (can add astro filter)
- Anti-slip grooves design.
- Fully surface extinction treatment.
Specification:
- Material: Metal.
- Interface: 1.25 inch
- Outside Thread: M48X0.75mm
- Inside Thread: M28X0.6mm
- Size:50mm

Good quality, Best price, Easy transaction, Excellent buying experience. Buy today, and you will get the following item.
1 Piece Telescope Adapter
Shipping And Handling Policy
The buyer is responsible for any applicable import duties and local taxes. Please verify with your customs before making your purchase.
Please verify your address during checkout. We are not responsible for any wrong or undeliverable addresses.
People always bought together with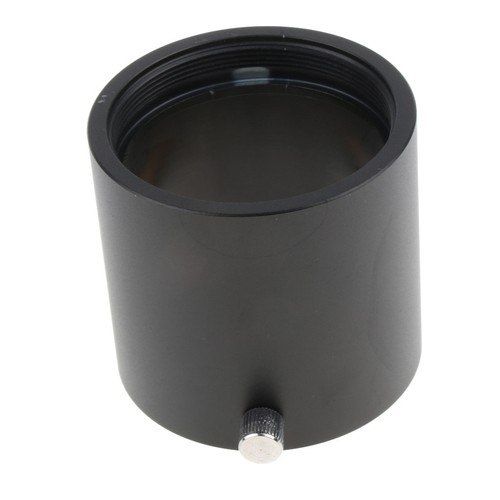 Telescope Adapter 2'' to SCT for Sch...23.50Buy It NowFree Shipping2' to M42*0.75 Telescope Mount Adapt...19.24Buy It NowFree Shipping2' to M42*0.75 Telescope Mount Adapt...19.38Buy It NowFree Shipping2' to M42*0.75 Telescope Mount Adapt...19.36Buy It NowFree Shipping2' to M42*0.75 Telescope Mount Adapt...19.32Buy It NowFree Shipping2' to M42*0.75 Telescope Mount Adapt...19.30Buy It NowFree Shipping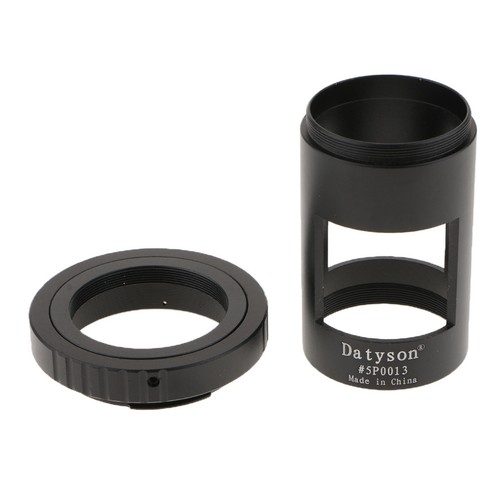 T2 Ring Spotting Scope Camera Adapte...13.24Buy It NowFree Shipping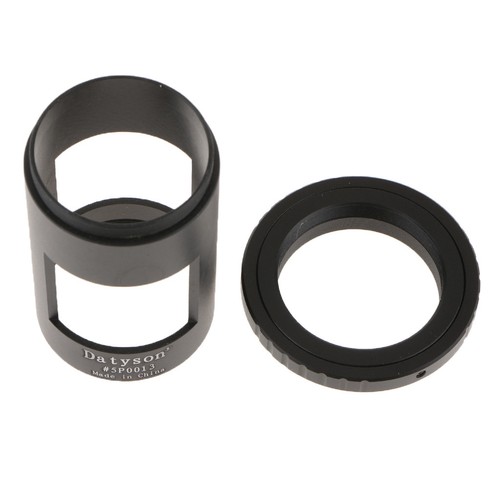 T2 Ring Spotting Scope Camera Adapte...13.10Buy It NowFree Shipping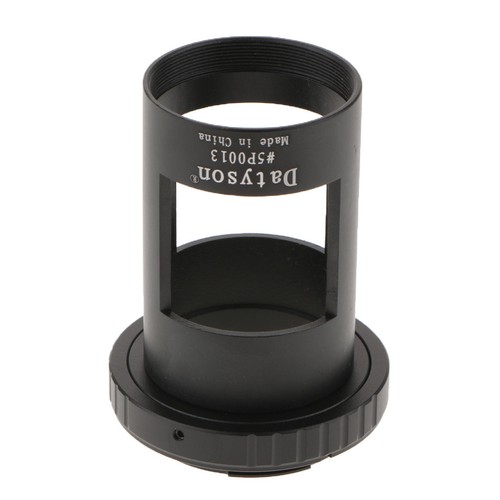 T2 Ring Spotting Scope Camera Adapte...13.13Buy It NowFree Shipping

T Ring Spotting Scope Camera Adapter...13.14Buy It NowFree Shipping

T Ring Spotting Scope Camera Adapter...12.99Buy It NowFree Shipping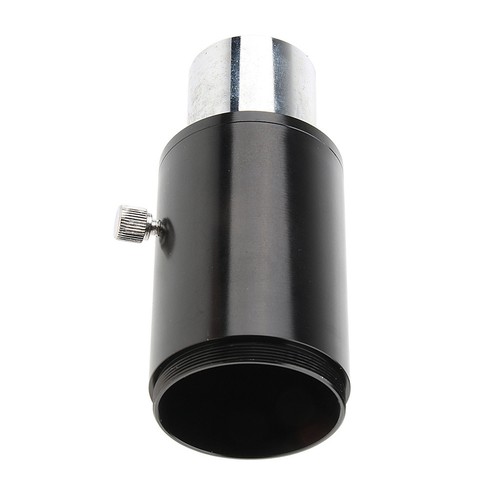 1.25inch Extension Tube M42x0.75 T-M...16.74Buy It NowFree Shipping1.25' Extension Tube T Mount Adapter...15.60Buy It NowFree Shipping2' to T2 Telescope Eyepiece Mount Ad...15.87Buy It NowFree ShippingT2-EOS Telescope Adapter Extension T...9.14Buy It NowFree Shipping1.25' T Adapter Mount Telescope Exte...16.33Buy It NowFree Shipping1.25' T Adapter Mount Telescope Exte...15.83Buy It NowFree Shipping1.25' T/T2 Mount Prism Focus Photogr...16.19Buy It NowFree Shipping1.25' T Adapter Mount Telescope Exte...16.02Buy It NowFree Shipping1.25' T Adapter Mount Telescope Exte...16.58Buy It NowFree Shipping
On 04-Aug-18 at 14:43:06 EDT, seller added the following information:

Filed under: Eyepieces & Accessories