Current Price: $249.00
Buy It Now Price: $249.00
Bids: 0

100% Positive Feedback
Great service
Fast shipping 24h
Satisfaction guarantee
ABOUT US
FEEDBACK
ADD US
>CONTACT US
2" H-Beta / Hydrogen Beta Filter (Two Inch) FREE SHIPPING FEEDBACK
Our Customers Love Us!
Positive comments
5154james: Item true to description and delivery speedy. Excellent ebayer
butchakjr: Extremely Pleased, Fast Global Shipping, A+ Communication, Packaging!
mikeonholidayinoz: mny thx
grim_star: Great Service! A++ and prompt delivery!
tonespen: Great Communication, A pleasure to do business with.
now50: Great Book, well packed and fast delivery, thank you.
SEE ALL FEEDBACK
DELIVERY
Delivery within Australia: FREE Delivery via Australia Post or Courier (when economical)
Greased Lightning Handling Time: Order before 2PM, and we ship same day!
Fast International Delivery Times : See Item Specific Postage Cost
WHY US
We are an Astronomy Store with a sense of humor and a smile.
We are the kind of company that gives out delicious ASTROid Jelly Beans and Discount Codes - not just Business Cards - with every order. We are the kind of company that loves our customers and want you coming back again and again!
Astro Dog is a registered Australian Business operating out of Brisbane.
We make every effort to ensure that your delighted. We take great care when packaging your item so that you get it in perfect condition.
Something wrong? You are covered by Astro's 30 day "Cold Feet" Return Policy (see " Return") We are here to help you!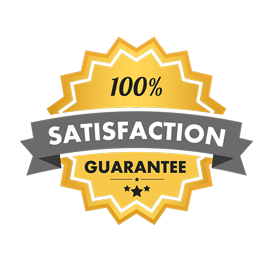 GALLERY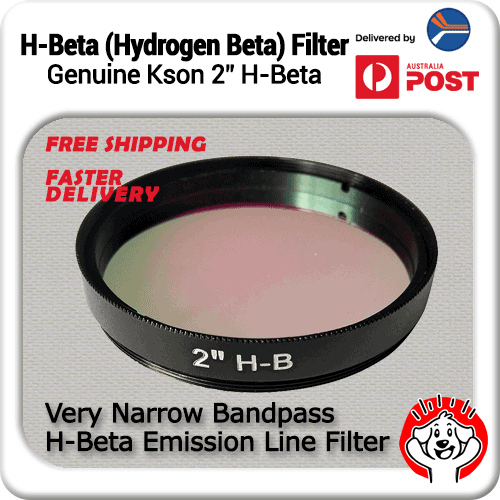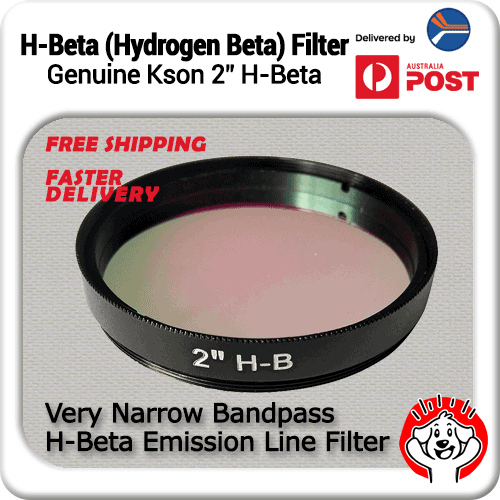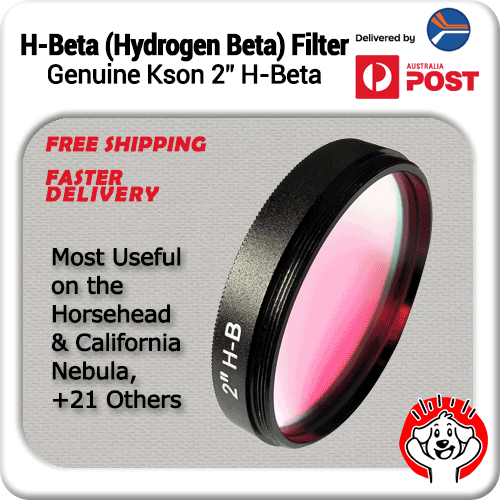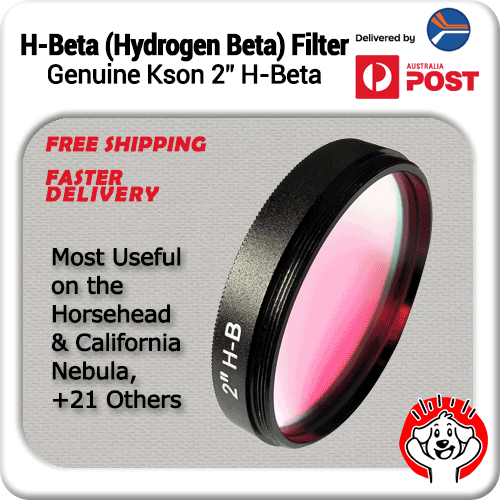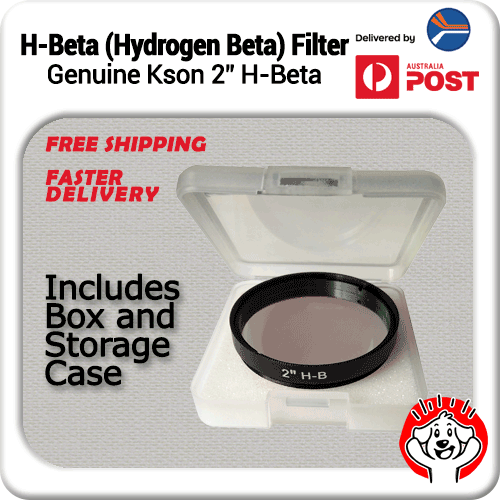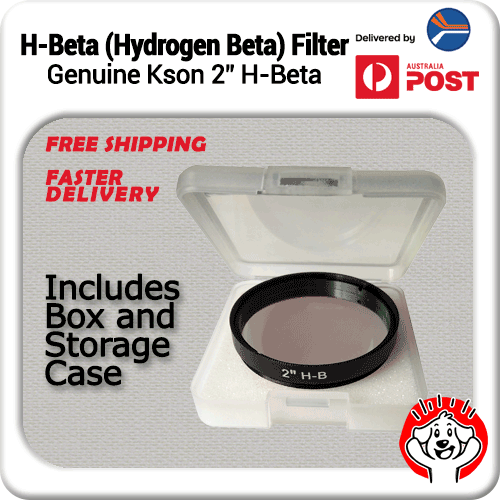 DESCRIPTION See Nebulae the way you were meant to
There are those Nebulae you hope to catch a glimpse of every new moon - And when the right conditions come for you, you'll need the right filter for the job - This special line filter can be that tool - It is a very narrow bandpass centered on blue-green H-Beta emission line.
Astro Dog is Kson's Authorised Australian Dealer - Genuine Stock, Actually made by Kson themselves, Shipped from Brisbane, Australia
Includes:
2" Hydrogen Beta )H-Beta) Filter (9mn, 486nm)
Plastic Case for safe, dust free storage
It is useful for the following :

1. IC 434 (HORSEHEAD NEBULA)
2. NGC 1499 (CALIFORNIA NEBULA, naked eye and RFT)
3. M43 (part of the Great Orion Nebula)
4. IC 5146 (COCOON NEBULA in Cygnus)
5. M20 (TRIFID NEBULA, main section)
6. NGC 2327 (diffuse nebula in Monoceros)
7. IC 405 (the FLAMING STAR NEBULA in Auriga)
8. IC 417 (diffuse Nebula in Auriga)
9. IC 1283 (diffuse Nebula in Sagittarius)
10. IC 1318 GAMMA CYGNI NEBULA (diffuse nebula in Cygnus)
11. IC 2177: (Diffuse Nebula, Monoceros)
12. IC 5076 (diffuse nebula, Cygnus)
13. PK64+5.1 "CAMPBELL'S HYDROGEN STAR" Cygnus (PNG 64.7+5.0)
14. Sh2-157a (small round nebula inside larger Sh2-157, Cassiopeia)
15. Sh2-235 (diffuse nebula in Auriga).
16. Sh2-276 "BARNARD'S LOOP" (diffuse nebula in Orion, naked eye)
17. IC 2162 (diffuse nebula in northern Orion)
18 Sh2-254 (diffuse nebula in northern Orion near IC 2162)
19. Sh2-256-7 (diffuse nebula in northern Orion near IC 2162)
20. vdB93 (Gum-1) (diffuse nebula in Monoceros near IC 2177)
21. Lambda Orionis nebular complex (very large, naked-eye)
Astro Has Lots of Other Astronomy Accessories Your Looking For - See Our Best Sellers Below
With Free Shipping On Every Item, Free Jelly Beans and 30 day returns, Why Not?
Payment Return PAY YOUR WAY
We accept PayPal and all Major Credit Cards. Immediate Payment is Required.




30 Day Returns
You are covered by Astro's 30 day "Cold Feet" Return Policy. If you change your mind for any reason ("Cold Feet"), or the product arrives and your not as excited as the day you bought it, you may return it unused and unopened within 30 days of arrival for a full refund or store credit – no questions asked. In this case, products need to be unopened in perfect resalable condition and you look after freight back to us.
If you want to return something under our "Cold Feet" Return policy, but you've opened it and used it, as long as it is still in perfect resalable condition, you can send it back anyway. In this case, we'll just deduct a 15% restocking fee and apply it as a discount to the next customer, who will buy it as a used / discount item. We won't take a cent. Isn't that nice?
If you don't follow eBay's item condition policy for returns, you may not receive a full refund.
You are protected by Australian Consumer Law - You will obtain a full refund if the goods purchased are faulty, not fit for purpose, or do not match our description.
ASTRO'S BEST SELLERS
Red LED Astronomy Headlamp
AUD $23.95
FREE SHIPPING
PRESERVE YOUR NIGHTVISION - SEE YOUR STARCHARTS CLEARLY
2 x ROR Optical Cleaning Fluid
AUD $29.95
FREE SHIPPING
THE BEST OPTICAL CLEANER.
Foam Eyepiece Case Precut Slots
AUD $24.95
FREE SHIPPING
PROTECT YOUR VALUABLE EYEPIECES FROM DUST AND DAMAGE
Abbe Ortho Eyepieces / Planetary Viewing
AUD $74.95
ABBE ORTHO'S ARE THE ULTIMATE IN HIGH CONTRAST PLANETARY EYEPIECES
ABOUT ASTRO DOG
Established in 2018, Astro Dog is Australia's Online Astronomy Store.
FREE DELIVERY AUSTRALIA WIDE
Do you have questions? Contact Us
THE ASTRO DOG DIFFERENCE
No Stuffing Around - We get your item posted quicksmart!
Tracking Number Issued for Each Item
Accurate Item Descriptions - You get what you see.
ASTROid Jelly Beans and Discount Codes with every order!
YOUR USEFUL LINKS
ABOUT US
FEEDBACK
ADD US
CONTACT
© ASTRO DOG ABN : 99 627 185 499
Filed under: Eyepieces & Accessories