Current Price: $12.04
Buy It Now Price: $12.04
Bids: 0


Store Home | Clothing, Shoes & Accessories | Home & Garden | Crafts | Jewelry & Watches | Toys & Hobbies | Sporting Goods | Dolls & Bears | Health & Beauty | Musical Instruments & Gear Alloy 1.25 inch Telescope Collimation Eyepiece for Refracting Telescopes SKU: LXO0011080977003497
Description:
- 1.25 inch calibration eyepiece is of short size, made of aluminum alloy.
- Used to calibrate the optical axis of a refractor, put the collimation eyepiecre into the tube.
- Make sure the black spot is in the center of 2 lines of collimation eyepiece.
- Please adjust the screw if it is not in the center, in this way, you will collimate sucessfully.
- A wonderful accessory for both photography and astronomy lovers.
Specification:
- Material: Aluminium Alloy
- Color: Black
- Caliber Diameter: 1.25 inch
- Suitable for Refracting Telescope
- Length: Approx. 64mm / 2.52 inch
- Diameter: Approx. 35 mm / 1.38 inch
We offer a 100% Satisfaction Guarantee. Your Happy & Comfortable Shopping is all we want.
Package includes:
1 Piece Short Collimation Eyepiece
Shipping And Handling Policy
The buyer is responsible for any applicable import duties and local taxes. Please verify with your customs before making your purchase.
Please verify your address during checkout. We are not responsible for any wrong or undeliverable addresses.
People always bought together with

0.965-inch F6mm Astronomy Telescope ...$5.46Buy It NowFree ShippingMicro Telescope Eyepiece Lens SR4mm ...$5.01Buy It NowFree ShippingTelescope Eyepiece H20mm Focal Lengt...$7.62Buy It NowFree Shipping

40mm Telescope Eyepiece Lens Kit Set...$21.82Buy It NowFree Shipping1.25' Plossl 25mm Fully Multi Coated...$17.41Buy It NowFree Shipping1.25' Plossl 20mm Fully Multicoated ...$16.22Buy It NowFree Shipping1.25' Plossl 10mm Fully Multi Coated...$14.56Buy It NowFree Shipping1.25' Plossl 4mm Fully Multicoated E...$14.18Buy It NowFree Shipping1.25' 3X ED Barlow Lens Fully-multic...$21.43Buy It NowFree Shipping4-Element Plossl Design 40mm 1.25' T...$19.03Buy It NowFree Shipping

2 inch (50.8mm) 26mm Plossl Telescop...$36.76Buy It NowFree Shipping

2 inch (50.8mm) 32mm Plossl Telescop...$39.73Buy It NowFree Shipping

2 inch (50.8mm) 40mm Plossl Telescop...$42.44Buy It NowFree ShippingTelescope Eyepiece 1.25' Planet Obse...$36.55Buy It NowFree ShippingMicro Telescope Eyepiece Lens SR4mm ...$8.96Buy It NowFree ShippingTelescope Eyepiece Lens H20mm Focal ...$8.71Buy It NowFree Shipping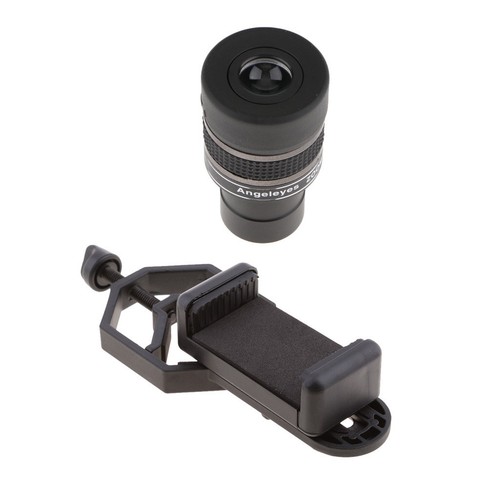 Telescope Zoom Eyepiece 7.5mm-22.5mm...$34.62Buy It NowFree ShippingTelescope Eyepiece Lens 5X Magnifica...$10.64Buy It NowFree Shipping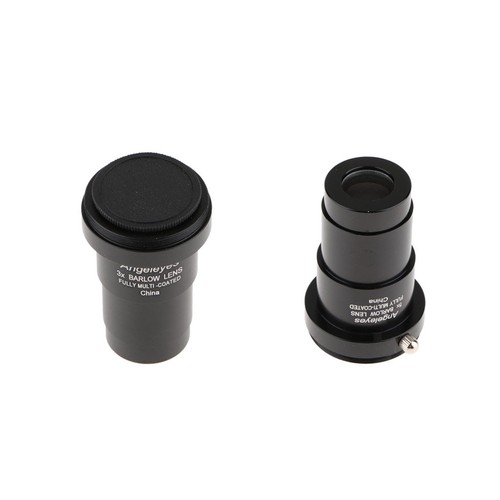 5X+3X Telescope Barlow Lens for Astr...$18.02Buy It NowFree Shipping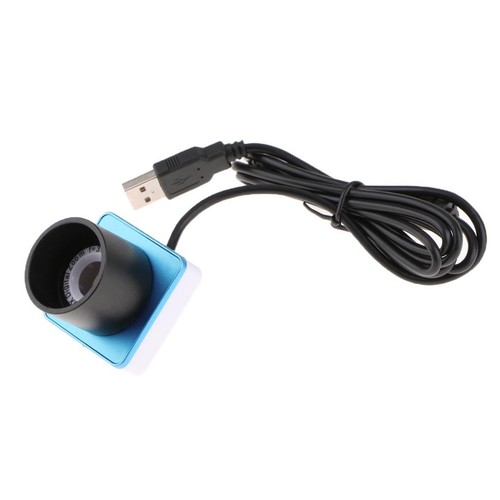 Telescope Digital Eyepiece Lens 0.8M...$13.82Buy It NowFree Shipping
Filed under: Eyepieces & Accessories