Current Price: $55.42
Buy It Now Price: $55.42
Bids: 0

Astromania 1.25" Multiple 5-Position Filter Wheel for Telescope
only 2 left in stock! , buy yours today before ran out!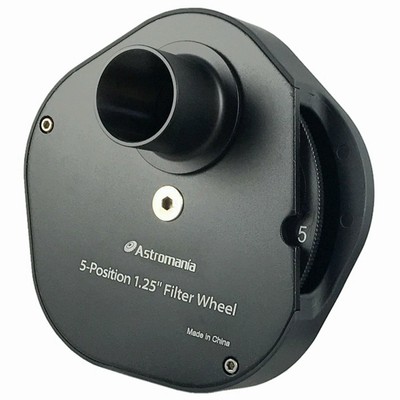 It is 5-Position 1.25" Filter Wheel For Telecope. and high-quality telescope filter wheel allows you to quickly and easily change.A huge time-saver for filtered planetary and lunar observation using different color filters, or for tri-color astrophotography pursuits. Included 5-Position 1.25" Filter Wheel lets you install all filters and then dial-in the 1.25" filter you want to use for a particular astrophotographic exposure. The filters can be changed very quickly at any time.
The robustly constructed filter wheel is supplied with a 1.25" eyepiece adaptor, 1.25" focuser nosepiece, T-2 camera adaptor and locking ring. The filter wheel can be attached to your focuser either by the supplied 1.25" nosepiece adaptor or via a T-thread. It is ideally suitable for visual observations with 1.25" eyepieces. and with the included T2 adapter it is also perfectly suitable for astrophotography with single lens reflex cameras and CCD cameras.
Keep in mind that use of the Multiple Filter Wheel requires 20mm of inward focus travel. This will not be a problem for most telescope designs, but could be a problem for Newtonian reflectors. The included T2 adapter comes with a locking ring, whereby high-precision distance regulation becomes possible.Its very sturdy aluminum housing makes it also suitable for heavy cameras.
Use: The Astromania Multiple Filter Wheel features a helpful number system that allows you to quickly place the filter of your choice into the light path. Simply note the reference number of each filter during installation, then rotate the knurled wheel until the desired number is displayed in the small notch in the filter wheel housing.
Care and Storage: Feel free to leave your 1.25" filters installed in the wheel during storage. To avoid excessive dust buildup, be sure to attach the dustcaps prior to storing, and use a foam-lined accessory case. The foam-lined box your Multiple Filter Wheel arrives in also acts as a convenient storage container. Simply unthread the 1.25" nosepiece from the filter wheel and place the wheel and nosepiece in the diecut foam. Now you can safely store your filter wheel without worrying about dust.
Filter Installation:
Partial disassembly of the filter wheel(please refer to the product image). You may wish to note the number designation of each installed filter for convenient reference during use. You may find it useful to leave one of the five threaded filter locations empty, providing an unfiltered option for viewing or imaging. If you are installing an individual filter or swapping one filter for another, you can avoid partial disassembly of the filter wheel. To install an individual filter, unthread the 1.25" nosepiece from the assembly to expose the internal filter tray. Rotate the tray so the desired filter location is shown. Install the 1.25" filter by placing it on the filter tray and rotating it clockwise with your fingertips. Astromania 1.25" filters feature a knurled rim which will prove helpful for this type of installation. Be careful not to touch the actual filter surface. Note: individual filter installation without disassembly may not be convenient for all users, especially those with large fingers!
Attaching the Filter Wheel to a Telescope:
1)Using the 1.25" nosepiece: If your telescope features a 1.25" focuser, adapter, or diagonal the easiest way to attach the Multiple Filter Wheel is by using the included 1.25" nosepiece. Thread the nosepiece onto the front plate of the wheel assembly. Now simply insert the nosepiece into your telescopes' 1.25" focuser or accessory and secure by tightening the thumbscrew.
2)Using T-threads: Some telescopes feature focus adapters with exterior T-threads. If you are using such a telescope, you can attach the Multiple Filter Wheel directly to the T-threads without using the 1.25" nosepiece. Carefully attach the wheel to the T-threads by rotating the entire assembly clockwise until tight.

Shipping
We offer FREE shipping on all orders!
We ship within Three business days of payment, usually sooner.
We use a selection of shipping services such as UPS, FedEx, USPS etc.
We only ship to the lower 48 states, no APO/FPO addresses or PO Boxes allowed.
Local pickups and combined shipping options are not provided at this time.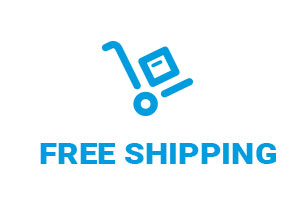 Return
You can return a product for up to 60 days from the date you purchased it.
Any product you return must be in the same condition you received it and in the original packaging. Please keep the receipt.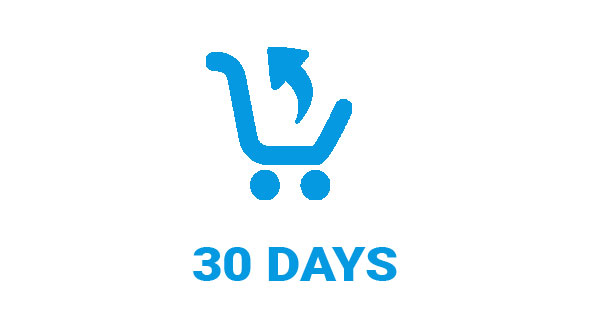 Payment
We accept payment by any of the following methods:
PayPal
Please pay as soon as possible after winning an auction, as that will allow us to post your item to you sooner!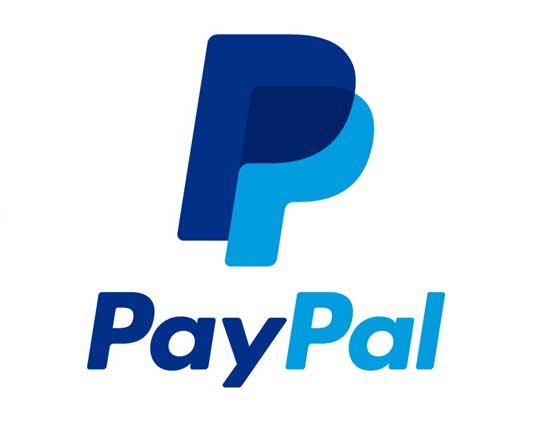 Feedback
Customer satisfaction is very important to us.
If you have any problem with your order, please contact us and we will do our best to make you satisfied.

Contact Us
If you have any queries, please contact us via ebay. We usually respond within 24 hours on weekdays.
Please visit our eBay store to check out other items for sale!
Thank you for shopping at our store.
Filed under: Eyepieces & Accessories