Current Price: $15.99
Buy It Now Price: $15.99
Bids: 0

100% Positive Feedback
Great service
Fast shipping 24h
Satisfaction guarantee
ABOUT US
FEEDBACK
ADD US
>CONTACT US
Superlube 5ml with BD cap and 1" tube extension FREE SHIPPING FEEDBACK
Our Customers Love Us!
100% Positive comments for a reason
5154james: Item true to description and delivery speedy. Excellent ebayer
butchakjr: Extremely Pleased, Fast Global Shipping, A+ Communication, Packaging!
ranha96: Well packed, fast delivery (3 days), great value for money. Many thanks.
jon-5907: Nice item, and even came with freebe. Great ebayer
Herbie.69: All good cheers jellybeans are great.
mikeonholidayinoz: mny thx
now50: Great Book, well packed and fast delivery, thank you.
tonespen: Great Communication, A pleasure to do business with.
SEE ALL FEEDBACK
DELIVERY
Delivery within Australia: FREE Delivery via Australia Post or Courier (when economical)
Greased Lightning Handling Time: Order before 2PM AEST, and we ship same day! (Mon-Fri)
Fast International Delivery Times : See Item Specific Postage Cost
WHY US
We are an Astronomy Store with a sense of humor and a smile.
We are the kind of company that gives out delicious ASTROid Jelly Beans and Discount Codes - not just Business Cards - with every order. We are the kind of company that loves our customers and want you coming back again and again!
Astro Dog is a registered Australian Business operating out of Brisbane.
We make every effort to ensure that your delighted. We take great care when packaging your item so that you get it in perfect condition.
Something wrong? You are covered by Astro's 30 day "Cold Feet" Return Policy (see " Return") We are here to help you!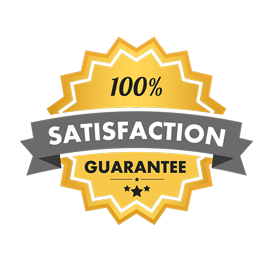 GALLERY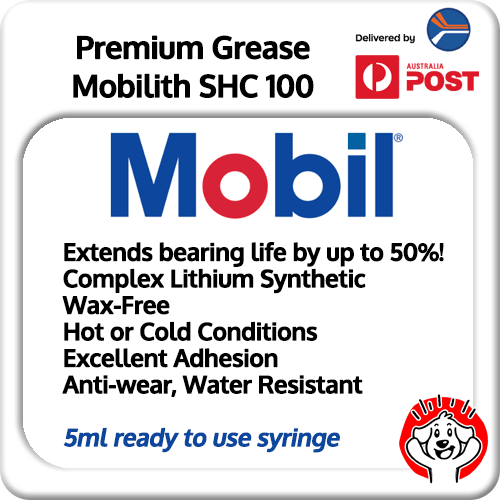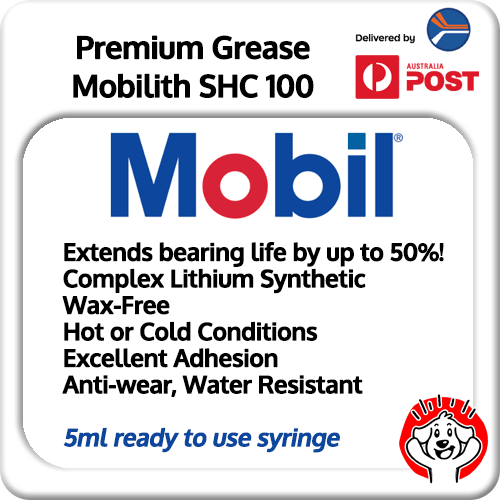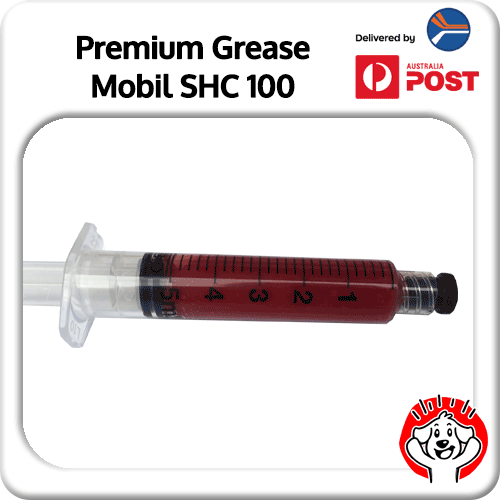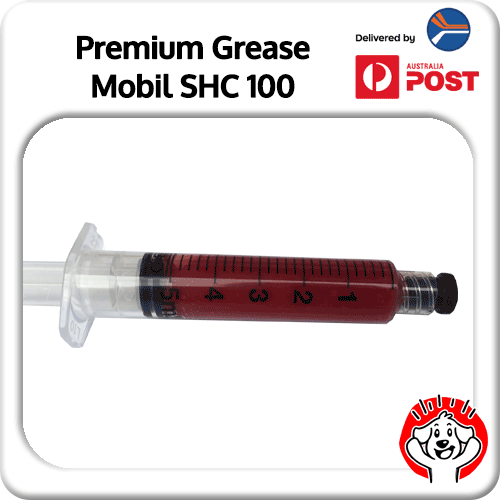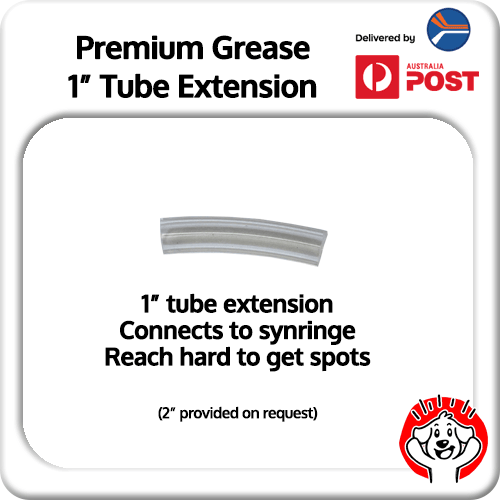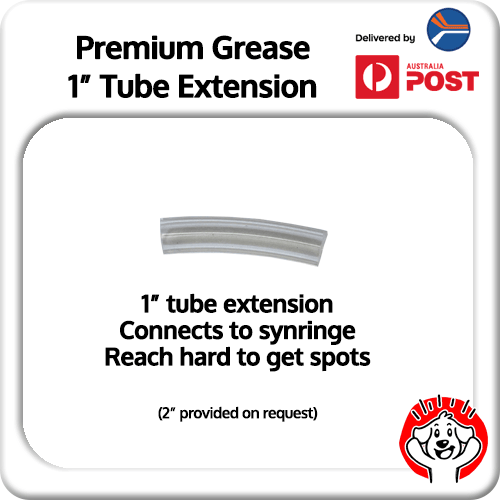 DESCRIPTION Welcome to our Lubricants
A superb performer with a wide range of applications:
Originally developed as an aviation grease, it boasts reduced friction, low wear, long service life. NLGI grade 2. Very good for lubrication of mounts, bearings, bushings, teeth on RA drive gears and is also suitable for electric motors.

Prevents wear, rust and corrosion, reduces friction and has Long service life. This is a red lithium complex synthetic grease, entirely different to "lithium grease" sold at Bunnings.

It is commonly sold with Peterson engineering kits and sold under several names, including "Pete's Red Grease" in the USA. This grease is recommended by Celestron USA as a fix for baffle tube grease dripping oil on corrector plate in high temperature environments. It maintains viscosity over a very wide temperature range (it doesn't get thicker or thinner) and won't run. It's synthetic base ensures it won't dry out or cake. Some noticeable, but not offensive odor ("grease smell").

Excellent resistance to water-wash / dew. Tenacious structural ability with no wax content. It uses a polyalphaolefin (PAO) lithium complex soap thickener.

It feels fairly light, texture is a little like bicycle grease.

Do not mix clay and lithium based lubricants, they are not compatible - Clean thoroughly first and remove old grease.
Comes ready to use in a standard 5ml Lok Syringe with BD cap for reuse with 1" tube extension to get grease to hard to get places.
Astro Has Lots of Other Astronomy Accessories Your Looking For - See Our Best Sellers Below
With Free Shipping On Every Item, Free Jelly Beans and 30 day returns, Why Not?
Payment Return PAY YOUR WAY
We accept PayPal and all Major Credit Cards. Immediate Payment is Required.




30 Day Returns
Customers are eligible for 30 day returns on all products except Telescopes. You must return items in their original packaging and in the same condition as when you received the item. If you don't follow eBay's item condition policy for returns, you may not receive a full refund.
You are protected by Australian Consumer Law - You will obtain a full refund if the goods purchased are faulty, not fit for purpose, or do not match our description.
ASTRO'S BEST SELLERS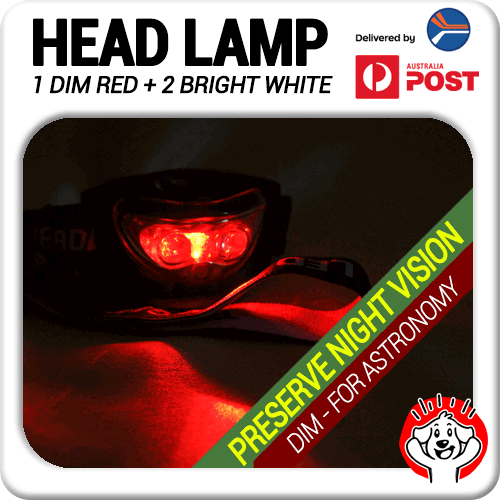 Red LED Astronomy Headlamp
AUD $23.95
FREE SHIPPING
READ YOUR STARCHARTS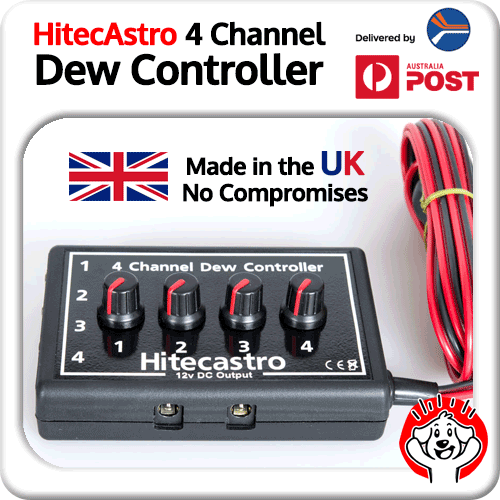 4 Channel Dew Controller
AUD $169.95
FREE SHIPPING
4 OUTPUTS, INDEPENDENTLY ADJUSTABLE

Various Dew Heater Bands
FROM AUD $49.95
CONTROL DEW HEATER STRAPS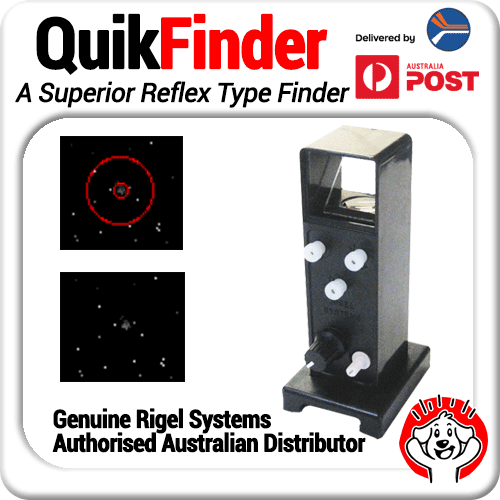 Rigel Systems QuikFinder
AUD $99.95
FIND YOUR TARGET IN SECONDS
ABOUT ASTRO DOG
Established in 2018, Astro Dog is Australia's Online Astronomy Store.
FREE DELIVERY AUSTRALIA WIDE
Do you have questions? Contact Us
THE ASTRO DOG DIFFERENCE
No Stuffing Around - We get your item posted quicksmart!
Tracking Number Issued for Each Item
Accurate Item Descriptions - You get what you see.
ASTROid Jelly Beans and Discount Codes with every order!
YOUR USEFUL LINKS
ABOUT US
FEEDBACK
ADD US
CONTACT
© ASTRO DOG ABN : 99 627 185 499
Filed under: Eyepieces & Accessories