Current Price: $57.99
Buy It Now Price: $57.99
Bids: 0

New In Package
Celestron High Power
11 pc Accessory Kit For Telescope

W E S H I P F A S T
Only $57.99 ! ! !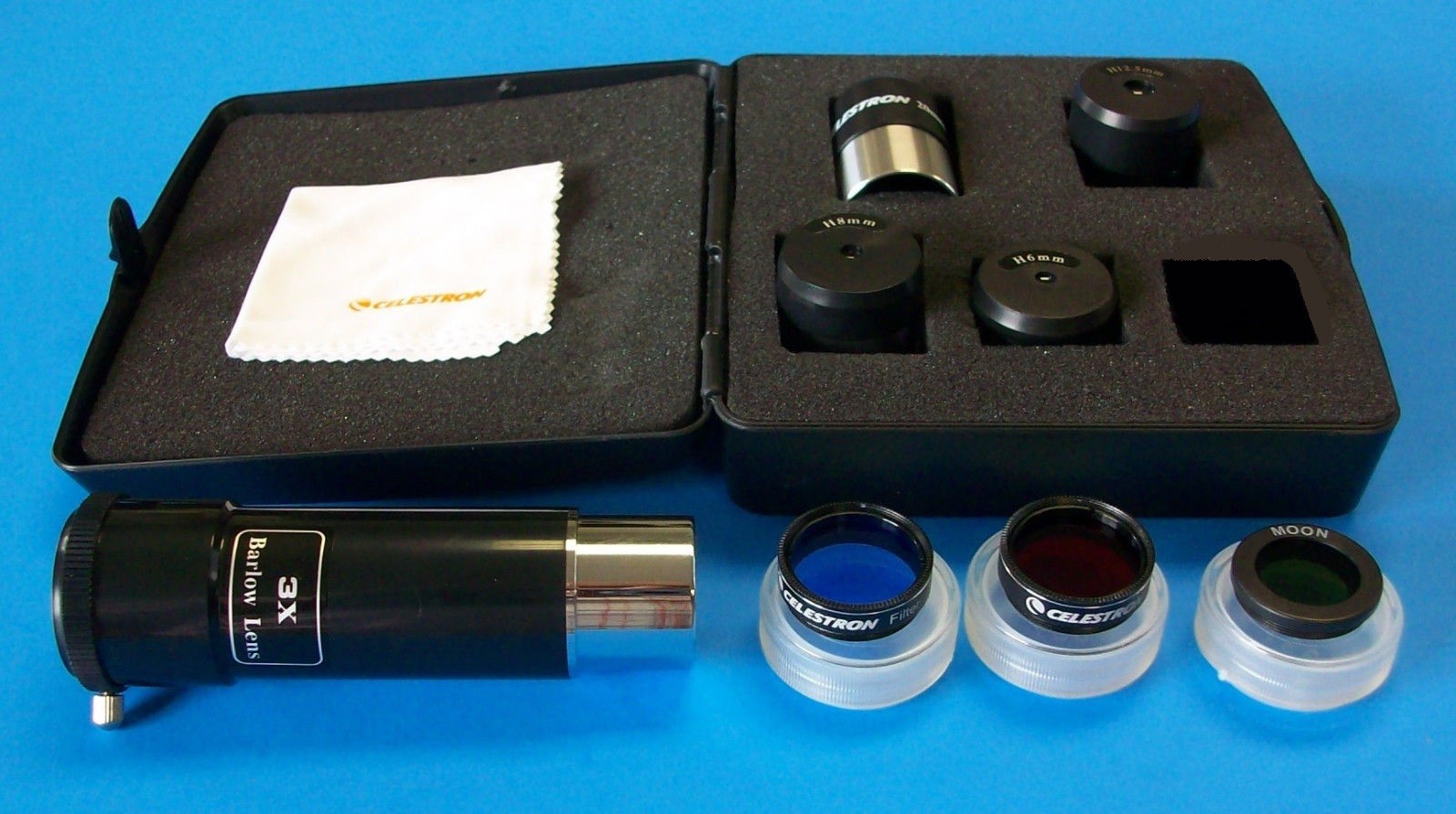 This Celestron economy accessory kit includes five 1.25" eyepieces! You will receive: 6mm, 12.5mm, 9mm, 15mm, Moon filter, two color filters for planets, cleaning cloth, carry case, and FREE bonus of a 3x Barlow.
Also included is a foam case for the four eyepieces, three cases for the filters and cleaning cloth. The free Barlow does not fit in case.
The cost of eyepieces can really add up! Not everyone has a lot of money to spend on eyepieces.
The anodized aluminum barrel is precisely machined and internally blackened. Also it is threaded to accept standard filters.
Fits all Celestron, Meade, Orion, Konus, Tasco, Bushnell, and Cstar telescopes that have 1.25" focuser.
NOTICE: We only ship to the address supplied by PayPal. If you want an order shipped to a different address, other than your primary PayPal address, you must add the additional address to your PayPal account BEFORE sending payment. It is simple and quick to add additional shipping addresses to your PayPal account. DO NOT ask us to ship to an address other than the address supplied by PayPal.
Item Number: CE-10PC-KIT



Shipping & Handling in U.S. is $4.99.

Filed under: Eyepieces & Accessories