Current Price: $848.88
Buy It Now Price: $848.88
Bids: 0



Ask the Seller
Shop Our Store


Free Tech Support


Free Shipping


eBay Seller
Since 2002


Quality, Reponsive
Customer Service
Celestron 11068 SkyAlign Technology NexStar 6SE Computerized Telescope 6" Mirror
List Price: $799.35
PRODUCT CONDITION
ITEM APPERANCE
FUNCTIONALITY


Item is factory sealed in the original retail packaging. Packaging may show signs of wear. Learn More


Item is NEW and remains in perfect cosmetic condition. Learn More


Item has been professionally tested and inspected to ensure complete functionality. Learn More
ITEM DETAILS
Features
The best telescope is the one used often to enjoy the beauty and intrigue of the night sky. For those searching for telescopes for astronomy beginners that are infused with the latest computer technology, Celestron's NexStar 6SE Schmidt-Cassegrain Telescope fits the bill perfectly. The NexStar 6SE Computerized Telescope features Celestron's iconic "orange tube" design and updated technology with the latest features for amazing stargazing for beginners and experienced observers. Celestron's signature telescope combines advanced features and excellent optics in one easy-to-use system, the NexStar 6SE. It's the perfect choice for your first serious telescope, offering striking views at an economical price. We recommend a load of no more than 10 pounds at 2.3 inches away from the 6 inch Schmidt corrector.
Specifications:
NEXSTAR COMPUTERIZED TELESCOPE: The NexStar 6SE Computerized Telescope features Celestron's iconic orange tube design with updated technology and the latest features for amazing stargazing for beginners and experienced observers.
6-INCH APERTURE: The six-inch primary mirror in this Schmidt-Cassegrain telescope for adults and kids to be used together packs enough light-gathering ability to observe the best that our Solar System has to offer while retaining a compact form factor.
FULLY-AUTOMATED GOTO MOUNT: Featuring a database of more than 40,000 celestial objects, the GoTo mount built into our telescopes for astronomy beginners automatically locates and tracks objects for you.
EASY TO ASSEMBLE AND BREAK DOWN: The single fork arm design and sturdy steel tripod all assemble and break down from separate components for easy transportation. SkyAlign technology gets your telescope aligned and ready in minutes.
BONUS FREE STARRY NIGHT SOFTWARE: The NexStar 6SE Telescope includes a FREE download of one of the top consumer rated astronomy software programs for an interactive sky simulation.
Technical Details:
Brand: Celestron
Style: NexStar 6SE Computerized Telescope
Configuration: Telescope Only
Product Dimensions: 32 x 26 x 12 inches
Item Weight: 21 pounds
Item model number: 11068
Batteries: 8 AA batteries required
STORE POLICIES
Shipping: All orders ship on the next business day. TradePort uses the most cost and time-efficient method for each item shipped on an individual basis. Expedited shipping available in certain instances – please contact the seller for more info..
Returns: All TradePort purchases are covered by a thirty-day return policy. Free returns are available in cases where an is not as described – all other returns require the buyer to purchase their own return label.
Warranty: TradePort does NOT advertise or make any guarantees regarding manufacturer warranty status. It is Warranty terms and conditions may vary by product or manufacturer. Warranty work will be performed solely at the manufacturer's discretion.

For additional warranty coverage beyond TradePort's 30-day limited warranty and/or manufacturer warranty, SquareTrade offers 2-5 year Service Plan coverage for NEW electronics and 1-2 year Service Plan coverage for REFURBISHED and USED electronics.


POPULAR CATEGORIES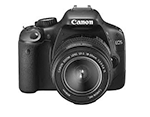 Cameras & Photo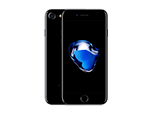 Cell Phones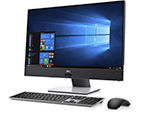 Computers & Tablets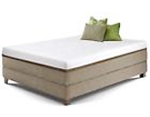 Home & Garden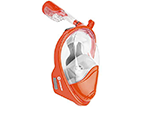 Sporting Goods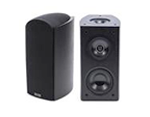 Home Audio

Tagged with: Amateur Astronomy • astronomy • telescope
Filed under: High-End Telescope Auctions (USA)