Current Price: $29.99
Buy It Now Price: $29.99
Bids: 0

New In Package
Celestron 20mm
Correct Image Daytime Eyepiece

W E S H I P F A S T
ONLY $29.99 ! ! !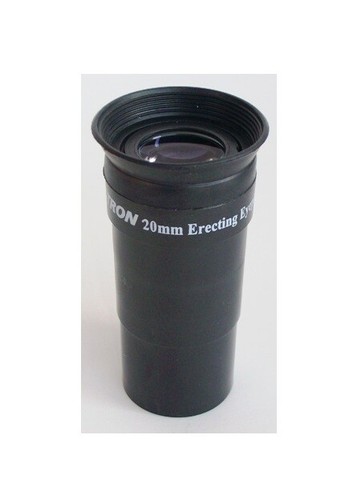 Celestron Correct Image Daytime Eyepiece for Telescope
This Celestron 1.25" erecting eyepiece gives right side up views on Newtonian reflecting telescopes.
Now you can use your Newtonian reflector for daytime viewing!
If you have ever used your reflecting telescope during the day you know that the image is up side down. This amazing new eyepiece corrects that problem!
Works on any reflecting telescope with 1.25" focuser.
Item number: ERCT-EYE
Buy with confidence!
We are an authorized Celestron distributor.
This Celestron product is new in box.
NOT a customer return or refurbished product.
NOTICE: We only ship to the address supplied by PayPal. If you want an order shipped to a different address, other than your primary PayPal address, you must add the additional address to your PayPal account BEFORE sending payment. It is simple and quick to add additional shipping addresses to your PayPal account. DO NOT ask us to ship to an address other than the address supplied by PayPal.
Shipping & Handling in the U.S. is $3.99 by First Class Mail.
Filed under: Eyepieces & Accessories