Current Price: $11.99
Buy It Now Price: $11.99
Bids: 0

New In Package
Celestron 1.25"
Short Economy 3x Barlow
W E S H I P F A S T
Only $11.99 ! ! !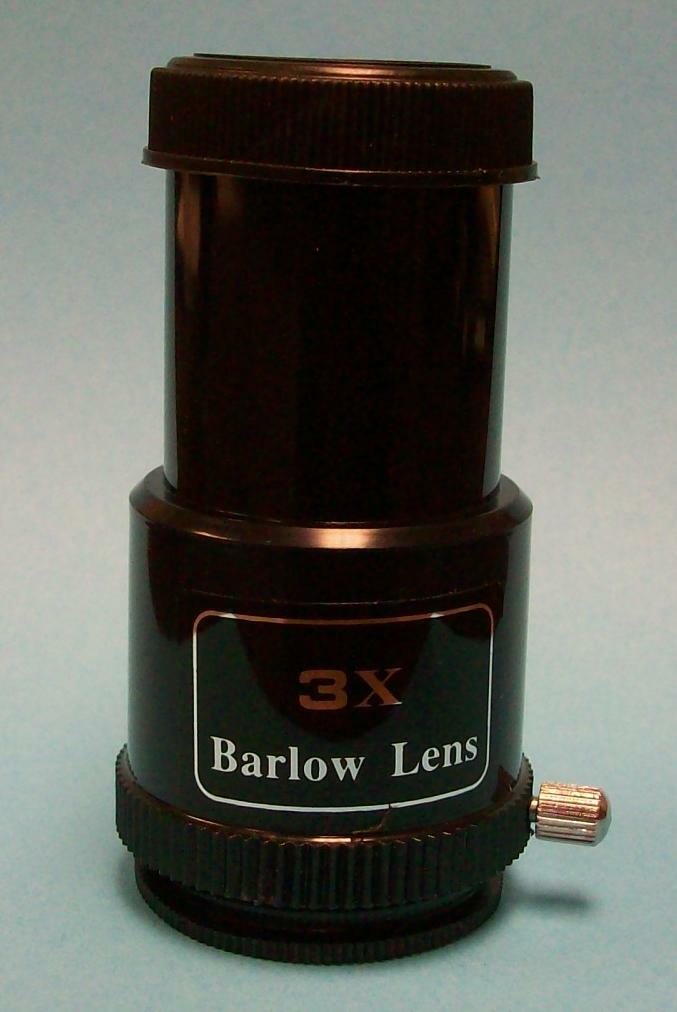 This short Celestron economy Barlow is from their PowerSeeker line of telescopes.
A 3x Barlow triples (3x) the power of any telescope eyepiece it is used with. Now you can give your telescope the power boost it needs for high power viewing! A Barlow lens effectively doubles the number of eyepieces in your collection!
Does not work with Meade ETX telescopes. Meade's ETX telescopes require a short Barlow. Works with most telescopes that have a 1.25" focuser. If you have a Newtonian reflector with a short focal length (fast) you will need a short Barlow. Comes with dust caps for the top and bottom. Length is 74mm (2.9").
PLEASE NOTE: This Barlow is made of plastic. If you are looking for a high quality Barlow, please visit our eBay store for other Barlows.
Item number: CE-SH-3X
NOTICE: We only ship to the address supplied by PayPal. If you want an order shipped to a different address, other than your primary PayPal address, you must add the additional address to your PayPal account before sending payment. It is simple and quick to add additional shipping addresses to your PayPal account. Do not ask us to ship to an address other than the address supplied by PayPal.
Shipping is $3.99 by first class mail..
Filed under: Eyepieces & Accessories