Current Price: $16.99
Buy It Now Price: $16.99
Bids: 0

~ New ~
Celestron
4.25" Dovetail Mounting Plate

W E S H I P F A S T
Only $16.99 ! ! !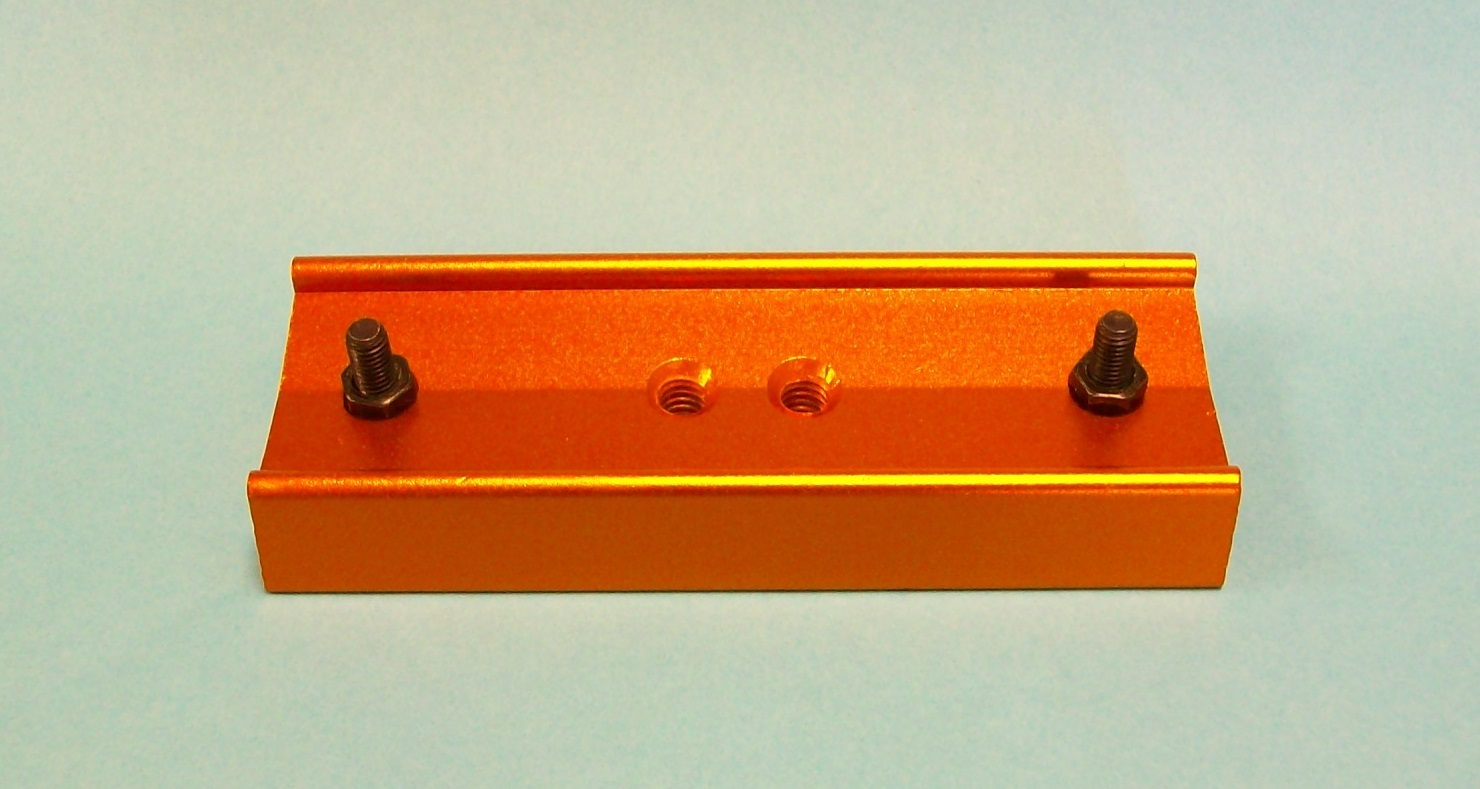 This Celestron dovetail mounting plate provides a platform for coupling cameras and spotting scopes to a large variety of mounts.
Dovetail plate is 4.25" long and made of extruded, anodized aluminum. Both center holes are 1/4-20. Holes on the ends are not threaded.
Holes allow for attaching mounting rings or other equipment.
Fits these mounts:

Celestron Omni CG-4mount - Item #91509

Celestron CG-5 Computerized mount - Item #91518

Celestron NexStar SLT Computerized mount - Item #91205

Celestron LCM Computerized mount - Item #91206

Celestron NexStar 6 SE and 8 SE Computerized Mount - Item #91203

Celestron NexStar 4 SE and 5 SE Computerized Mount - Item #91204

Celestron Advanced Series Computerized Mount

Celestron AstroMaster Equatorial Mount

Regular Celestron CG-5 Mount (old style)

Meade LXD-55 Mount

Meade LXD-75 Mount

Most Vixen Mounts

Synta EQ-6

Many SkyWatcher Mounts

Orion mounts: AstroView EQ, SkyView Pro EQ, Sirius EQ-G, Atlas EQ-G, VersaGo II, SkyView AZ, and TeleTrack mounts.
Shipping & Handling in the U.S. is $3.99.
Filed under: Eyepieces & Accessories