Current Price: $2199.00
Buy It Now Price: $2199.00
Bids: 0

VISIT OUR EBAY STORE
Celestron 9.25-Inch Telescope w/ Hand Control & Star Pointer Finderscope Bundle
Condition: Brand New in Original Packaging
SKU: 12092-K1

What's in the Box
Celestron 9.25-inch Schmidt-Cassegrain Telescope
StarPointer Finderscope

2 x 1.25-Inch Plossl Eyepieces
1.25-Inch Star Diagonal

Celestron NexStar Evolution Mount
Tripod with Accessory Tray
AC Adapter
NexStar+ Hand Control
Limited 2-Year Warranty
Celestron NexImage Burst Monochrome CCD Eyepiece Camera (1.25-Inch)

**BUYER REMOVED - DO NOT ENABLE** 12092-OTA
12092-OTA
12092-OTA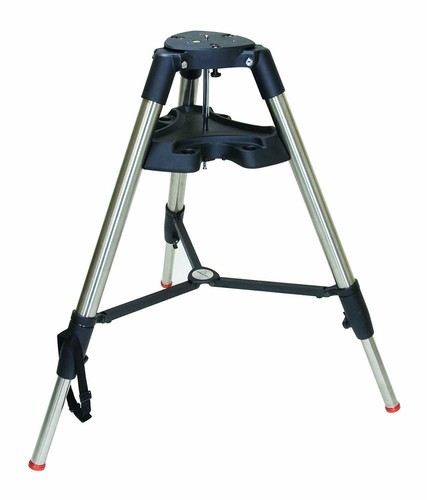 Celestron Tripod Heavy Duty CPC 1100
In the 1960s, Celestron's founder, Tom Johnson, created groundbreaking new telescopes never before seen on the consumer market. Today, Celestron's world-class team of optical and electronic engineers continues to push the boundaries of technology. With new innovative products, Celestron has shown they are still going strong in the field of astroimaging and astronomy products.
Advanced
The Celestron heavy duty tripod is a state-of-the-art tripod; it has fully adjustable legs with metal clamps for solid height adjustment.
Adjustable
The tripod has an adjustable height of up to 55" with dual leg support and an upper leg brace and 2.75" stainless steel legs. The tripod's folding center brace stays attached to the captive leg strap which results in easier transportation.
Accessory Tray
The tripod's molded accessory tray fits around the legs with the central shaft for additional leg support; the captive leg strap keeps the tripod safely and conveniently intact,
Fully adjustable legs with metal clamps
Heavy duty metal accessory tray
Adjustable height of up to 55"
Upper leg brace
2.75" stainless steel legs
Captive leg strap
Celestron Tripod Heavy Duty CPC 1100
Two Year Warranty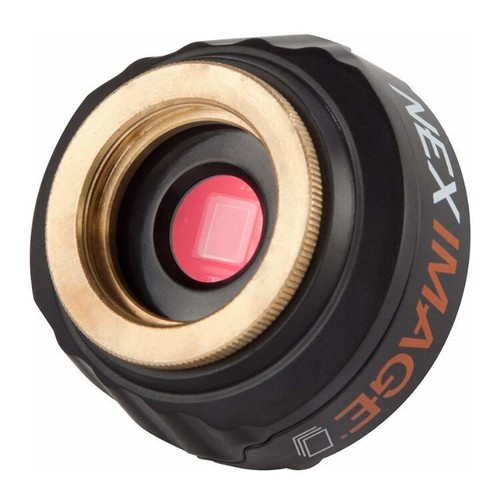 Celestron NexImage Burst Monochrome CCD Eyepiece Camera (1.25-Inch)
Celestron offers a wide array of high-quality, affordable, and user-friendly planetary imagers! Click here to learn more on how to choose an imager that's right for you. Capture high-resolution planetary, lunar and solar images with the NexImage Burst Solar System Imager. This innovative camera is easy enough for a beginner to use, but features one of the best CMOS sensors available for astroimaging. It's compatible with any computerized telescope or a non-computerized telescope with a motor drive for tracking celestial objects. Combined with the included software package, NexImage Burst brings out tremendous detail and produces images rivaling those taken with astronomical cameras costing hundreds more.
Ultra-Sensitive Aptina AR0132 CMOS Sensor
CMOS technology is emerging as the hottest trend in imaging, and Aptina's AR0132 sensor leads the way. This updated version of the popular MT9M034 sensor offers the perfect combination of speed, sensitivity, and value. You won't find the Aptina AR0132 sensor for a better price anywhere than NexImage Burst. NexImage Burst Monochrome offers you the most senstivity for capturing the best possible astroimages. Attach a filter wheel such as the Skyris Filter Wheel to image in color.
A Great Choice for Those New to Imaging
Getting started with NexImage Burst is as easy as pointing your telescope at the Moon, Sun, or a planet and recording a video. For the sharpest possible images, NexImage Burst can record more than 120 frames per second when subframed. The included software analyzes each frame of video, throws away the ones affected by atmospheric turbulence, and perfectly aligns the best frames. The result is a bright, clear astroimage with impressive detail. Solar system imaging with NexImage Burst is a great way to enjoy the hobby of astroimaging if you live in a light-polluted area. If you can see the planet the sky, you can image it with NexImage Burst!
Features the Aptina AR0132 CMOS imaging sensor
View and capture live video of the Sun, Moon, and planets on your computer
Manually adjust gain, exposure time, and frame rate
Machined aluminum 1.25" adapter barrel with C-threads
Celestron NexImage Burst Monochrome CCD Eyepiece Camera (1.25-Inch)
Shipping
Payment
Returns
Feedback
Shipping for this item is free in the Continental US Lower 48 states only. Shipping Fees include all handling & insurance.
For Domestic Shipping to the Lower 48 States: All shipping prices include shipping, handling and insurance (if necessary).
For Domestic Shipping to Alaska, Hawaii, Puerto Rico, US Territories, APO & FPO: For many items to these destinations there will be an additional shipping fee. The shipping costs may be calculated on the Shipping and Payments tab by entering your Zip Code. Free shipping is for the lower 48 only
For International Shipments: All international orders are managed through eBay's Global Shipping Program. Please see the Shipping Tab for full costs.
Hotels: Unfortunately at this time we do not ship to hotels.
Tax: Sales tax will be collected on all orders shipped to NY and NJ
Paypal: PayPal is our preferred method of payment for all of our eBay sales. For customer service please contact us through eBay Messages
Immediate payment via PayPal is required for all Buy It Now items. For all Best Offers, payment is required within 3 days. If you need special arrangements, please contact us through eBay messages. After your order has been shipped, you will receive an e-mail with the name of the carrier and the tracking number.
Returns are permitted if you are not satisfied with your purchase and must be initiated by the buyer within 30 days from delivery date.
For Domestic Purchases:
If you are not satisfied with your purchase, you may return it (see exceptions in Paragraph F below), within 30 days of receipt, for a refund or replacement - subject to the following:
a) Contact us through eBay messages or the returns link to receive a Returned Merchandise Authorization (RMA) number to ensure proper handling of the return and/or replacement.
b) In order to be eligible for a full refund, less shipping expenses, your returned merchandise must be in its original new condition, as shipped, with all packaging, manuals, and paperwork intact and unaltered. Items which have been opened are returnable, however they will carry a restocking fee.
c) Customers remain responsible for the shipping and handling expenses incurred in shipping the item to them. If an item is offered with "Free Shipping," this means we are paying the freight on your behalf. If that product is returned for a refund, the shipping expenses incurred, will be deducted from the refund. If an item is refused, the carrier bills us for shipping both ways, and these expenses incurred on your behalf need to be deducted from your refund
d) All returns are subject to inspection. Products returned must be in brand new condition, as per Paragraph b), if not, it may be deemed non-refundable or will be subject to at least a 15% restocking fee. If your return is missing accessory components, or shows signs of wear - restocking fees will be higher. For specific restocking fees that may be applicable to your return, please contact us through eBay messages.
e) Returns should be packed in an outer shipping carton, not just the original box/packing of the product. The RMA# should be clearly inscribed on the shipping label. A copy of your invoice and Order # should be included, and your return should be insured, with shipping costs pre-paid. We cannot accept any COD shipments.
f) There are product categories which are not returnable due to hygienic or sanitary as required by manufacturers. If your items is a consumable good or is has been locked by a manufacturer such as Apple or HP the return will not be accepted
For Warranty information, merchandise lost / any other issues in transit, or order cancellations, please contact us through eBay Messages. In an event where there is an error regarding a price error or description, we will notify you ASAP. In this event there will be no obligation to proceed with the purchase. Any amount charged to the customer will be 100% refunded.
For International Purchases:
Returns will be accepted within 30 days of the receipt of the item. In order to be eligible for a refund your returned merchandise must be in its original unopened condition, as shipped, with all packaging, manuals, and paperwork intact and unaltered. Items removed from their 'blister-pack' display packaging are non-refundable.
International Buyers must pay return shipping via the same method originally shipped.
We strive for every transaction to be five stars!
Please let us know how we can make yours a five-star rated one too!
Our goal is to make sure you are customer 100% satisfied with your order. When you receive your order take a minute to leave us positive feedback at eBay. If you are not satisfied with any part of our service we please contact us to allow us correct the problem, prior to leaving your feedback. Please send us a message through eBay and let us know how we can earn your 5 stars!
If you have any questions or comments, please contact us through eBay message.
Tagged with: Amateur Astronomy • astronomy • telescope
Filed under: High-End Telescope Auctions (USA)