Current Price: $51.19
Buy It Now Price: $51.19
Bids: 0

:: eBay Listing Template ::
Celestron 94224 Polar Telescope Finderscope, Black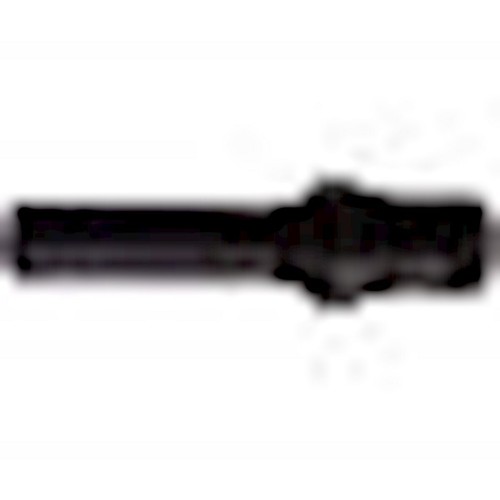 item description
Color:BlackGet some help polar aligning your Celestron CGEM, Advanced VX, or CG-5 mount with the addition of the Polar Finderscope. Install the finder into the polar finder port, located at the rear of the mount, and focus the eyepiece until the reticle is sharp. The reticle is etched with a few recognizable star patterns to help you align your telescope. If you are using your telescope in the Northern Hemisphere, you will recognize the Big Dipper asterism on the reticle, as well as the familiar "W" of Cassiopeia. Use the Big Dipper to guide you in the spring and summer months, and Cassiopeia during the fall and winter. The North Star, Polaris, is also designated on the reticle, as is the NCP, or North Celestial Pole. Once you choose which star pattern to use, align your telescope so that the stars line up with the positions shown on the reticle, then move the telescope's azimuth and altitude adjustment controls to place Polaris right in the crosshairs. The Celestron Polar Axis Finder can also be used in the Southern Hemisphere. Four stars of the constellation Octans are etched in the reticle. Adjust your telescope until those stars line up as shown on the reticle.
Product Features
Make sure this fitsby entering your model number.Polar align your Celestron CGEM, Advanced VX, or CG-5 equatorial mount with this Celestron Polar FinderscopeInserts into the polar finder port at the back of the mountThe easily identifiable star patterns of the Big Dipper, Cassiopeia and Octans are etched into the reticle, as well as Polaris and the North Celestial Pole, to help with alignment in the Northern or Southern HemisphereEyepiece has focus adjustments for reticle clarity
Additional information
Manufacturer: NA
Shipping Weight (pound) : 0.0
Shipping Dimensions:
Width: 0.0
Length: 0.0
Height: 0.0
About Us Shipping RETURN
About us
Since 2016 we have been available to online customers, offering a variety of brand new products at great prices. All of our products ship directly from our different warehouses across the United States so you get your items quickly and in perfect condition. We know how important it is for you to get what you ordered and get it fast.
Our products are a 100% authentic and brand new. We work with the biggest suppliers of high quality products to bring you only the best items. It is very important to us that we put our customers first and you will see this reflected in every transaction with us. We consider it a top priority that our customers are happy and in the rare event that they are not, we do everything we can to fix the situation.
No customer will walk away from our store unhappy. If there's a problem, just let us know and we fix it.
We guarantee you only the best experience when shopping with us!
Shipping
? Our stock all ships from our US-based warehouses.
? Shipped via USPS or UPS (depending on location and package weight)
? Unless stated otherwise, all orders will ship within 24 hours of your payment being processed. Check our feedback to see the great reviews of FAST shipping we offer.
? Shipping is always FREE!
RETURN
? We offer a 30 day return/exchange policy for our products.
? You can choose refund or exchange if you are dissatisfied for any reason with your product.
? When returning an item, it must be in all of the original packaging and include all of the original accessories or items that came with it. The item and package should be in original and perfect condition.
? You will be required to cover shipping on the return of defective items.
? All returns MUST be done within 30 days of date of purchase. Please note that we cannot give refunds or replacements after the 30 day limit has expired.
? When sending in a return, please note that it can take up to 7 business days for the return to be processed. We do our best to process as quickly as possible.
? Buyers outside the U.S.A please note - ALL of our electrical appliances sold in our store are 110-120V.
? Return policy for buyers outside the U.S.A - We offer to return the items within 30 days. The BUYER will ship the item at his own cost.
We are extremely fair, and in the rare event of something out of the ordinary happening with our products or shipping, we will gladly work with you to find a solution.

Filed under: Eyepieces & Accessories