Current Price: $1495.57
Buy It Now Price: $1495.57
Bids: 0

Featured Items Sport Optics Hunting Shooting Gear Outdoor Gear Apparel Eyewear Military & Tactical Police, EMS & Fire Sports & Hobbies Lab & Science Everything Else Categories OtherOtherSport OpticsBinocularsSpotting ScopesTelescopesRange FindersNight Vision AccessoriesHuntingRiflescope Mounts and BasesRiflescope RingsGame CallsHunting ScentsAM/FM RadiosShooting GearChoke TubesSoft Gun CasesGun Cleaning KitsTargetsBipodsApparelShirtsT-ShirtsUndershirtsWalletsBeltsEyewearSunglassesSafety GlassesEyeglass FramesOther EyewearReplacement LensesMilitary & TacticalRed Dot SightsKnife Pouches/ SheathsRed Dot Sight MountsRed Dot Sight MagnifiersOther Military & TacticalPolice & EMSDry BoxesHandcuff CasesRadio HoldersAerosol PouchesBaton Holders/ PouchesSports & HobbiesGPSPitching Machine FeedersRadar GunsHealth & FitnessEverything ElseNotebook AccessoriesTripodsBattery Chargers and AdaptersCell Phone CasesBatteriesLab & ScienceLabware & AccessoriesLaboratory ConsumablesCentrifugesMicroscopesMicroscope Slides & Cover SlipOutdoor GearSpotlightsFlashlight Pouches/ SheathsCanoe and Kay AccessoriesBackpack AccessoriesFishing ReelsOtherOther Open Box Specials Popular Brands Zeiss Vortex Burris Bushnell Leopold Nightforce Nikon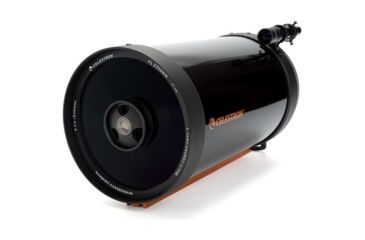 This Stock Photo may not match the actual item listed.
This listing is for Model # 91025-XLT Celestron C9 1/4 A Telescopes Specification: Celestron C9 1/4 A Telescope w/ Slide Bar and StarBright XLT Coatings Product Code: CI-TS-C9A-91025-XLT Model Number: 91025-XLT

Authorized Dealer

International Shipping Restriction Due to eBay.com international selling policies, some items may be restricted for export. Please check the Shipping Details for this listing to see if Worldwide shipping is available. For more information on shipping and other policies, please see our Policy Page or contact us via phone or eBay's messaging system .

Government Export Restriction This item may be regulated for export by the U.S. Department of State or the U.S. Department of Commerce. Please see our Export Policy prior to placing your order.

International Shipping Limitations Due to the weight and size of this product, please choose Expedited International Shipping or Express International Shipping for international deliveries. If you have any questions, feel free to Contact Us or refer to our Shipping Policy for more information. Product Information
CelestronC9-1/4A 22" long aluminum optical tube weighs only 20 lbs., ming it easy to transport. CelestronC-9 1/4A has a 9.25 " aperture, a 2350mm focal length, and a focal ratio of f/10. Starbright multicoatings are standard equipment for Celestron-C 9.25" A Telescopes . These include high reflectivity 5-layer enhanced aluminum mirror coatings, plus magnesium fluoride antireflection coatings on both sides of the Schmidt corrector lens. The optics of CelestronC9-1/4A are hand-figured. Hand figuring the optical system is a complex optical procedure done on a commercial basis only by Celestron . C-9 1/4A Optical Tube comes with a 6 x 30mm straight-through achromatic finderscope and mounting bracket. Also standard C9-1/4-A equipment is a removable 1.25" visual back that holds visual accessories such as a star diagonal, tele-extender, etc. A 1.25" prism type star diagonal is also standard, as is a 1.25" 25mm Plössl eyepiece. Celestron C9 1/4 A Telescope are equipped with a dovetail slide bar for mounting on a Celestron CG5 or CG5 Computerized German equatorial mount. Optional split mounting rings are also available to put the tube on another mount of the buyer's choosing. Dust covers for the optics complete the supplied accessories. Celestron C9 1/4 A Telescopes with SarBright XLT coating : (models 91027XLT and 91025XLT)With StarBright XLT Optical System Design you'll see the light.One of the most important factors in the evaluation of a Schmidt-Cassegrain telescope 's optical system performance is its transmission - the percentage of incoming light that reaches the focal plane. The design of the XLT System accomplishes two crucial objectives: Develop a coating system that is optimized for visual use and for CCD/Photographic imaging.There are three major components that me up Celestron StarBrightXLT high transmission optical system design:1. Unique enhanced multi-layer mirror coatings:Celestron mirror coatings are made from precise layers of Al (Aluminum), SiO2 (quartz) and TiO2 (Titanium Dioxide). Reflectivity is fairly flat across the spectrum, optimizing it for both CCD imaging and visual use. 2. Multi-layer anti-reflective coatings:Coatings are made from precise layers of MgF2 (Magnesium Fluoride), and HfO2 (Hafnium Dioxide). Hafnium gives a wider band pass than Titanium, used in comparable coatings.3. High Transmission Water White glass :Celestron Schmidt-Cassegrain optical systems with optional StarBright XLT coatings use Water White glass instead of Soda Lime glass for the corrector lens. Water White glass transmits about 90.5% of light without anti-reflective coatings. That is 3.5% better transmission than uncoated Soda Lime glass. When Water White glass is used in conjunction with StarBright - XLT 's anti-reflective coatings, the average light transmission reaches 97.4% - an 8% improvement!These three components of Celestron StarBright XLT coatings result in one of the finest coatings available. The pe light transmission for the systems is 89% at 520 nm. The overall system transmission is 83.5% averaged over the spectrum from 400 to 750 nm.
Features of Celestron C9 1/4 A Telescopes:
Limiting stellar magnitude of 14.4
Focus as close as 60' (18 m) for terrestial viewing
Secondary mirror obstruction of 13.0%(by area)
Aluminum tube materials
Specifications for Celestron-C-9-1/4-A Telescopes:
Optical Design: Schmidt-CassegrainOptical Diameter: 9.2" (203mm)Focal Length: 92.5" (2350mm)Focal Ratio: f/10Maximum Useful Magnification: 555xResolving Power (arc seconds): 0.59Optical Coatings: Starbright or StarBright-XLT coatingsOptical Tube Dimensions: 22.0" (55.9 cm) LongEyepiece Barrel Diameter: 1.25"Finderscope: 9x50mmWeight: 20.00 lb (9.07 kg)
Package Contents:
Celestron C9 1/4-A Telescope
6x30mm Finderscope
25mm (94x) Plossl Eyepiece (1.25")
Star Diagonal and Visual Back
Dovetail Slide Bar
Fits: Hunting/Sporting Rifle STANDARD SHIPPING Shipping Options We offer various UPS and USPS calculated shipping options as well as Free Economy shipping to street addresses and PO Boxes within the 48 continental US states, DC, as well as to APO/FPO/DPO addresses on most items over $49. UPS Ground, UPS 2nd Day Air and UPS Next Day Air shipping options are also available for an additional cost. Most orders leave our Illinois-based warehouse within 1-2 business days of receiving payment. All packages are insured for the full amount of your purchase at no extra charge. ALL orders over $1000 will require a signature confirmation upon delivery. If you know that no one will be available to sign for your package at your shipping address, please contact us to me alternate delivery arrangements.
Please Note: Free Economy shipping is not available on orders under $49 or ANY orders shipping to Alaska, Hawaii or any US territories like Puerto Rico. Please select an alternative shipping method to ensure quick processing and the fastest delivery. USPS and International Shipping USPS Priority Mail shipping is available for an added charge to all US addresses including PO Boxes, DC, APO/FPO/DPO, Alaska, Hawaii and US Territories. Some of our alternate distribution warehouses only ship via UPS or FedEx, so we may contact you for alternative delivery arrangements if USPS shipping is not available.
USPS Priority and Express International shipping options are also available ONLY where Worldwide shipping is indicated. You may use the shipping calculator or contact us for a shipping price estimate to your destination.
Please me sure to check your local laws, rules and regulations in regards to all customs/brokerage fees, duties, taxes and restrictions imposed on goods imported into the country of destination as all fees mentioned above are the responsibility of the recipient and not OpticsPlanet. All costs incurred on a refused delivery because of high customs or brokerage fees, duties, taxes or restrictions imposed by the country of destination are the responsibility of the customer. PAYMENT / TRACKING Track Your Package Once your order ships, we will send your tracking number to the email on file with Paypal. Please note that it may te up to 24 hours after receiving your tracking number for it to become active.
Payment: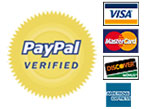 We accept Paypal payments as well as Visa, MasterCard, Discover and American. Items purchased through "Buy it Now" will require an immediate Paypal payment. Items purchased through "Best Offer" must be paid within 7 days. If you receive an Unpaid Item Reminder and would still like to me your purchase, please complete checkout through Paypal or contact us within 7 days. For combined item purchases please contact us via phone or email, prior to submitting payment, to ensure that all your items are shipped together. CUSTOMER SERVICE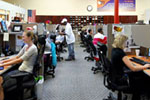 At OpticsPlanet, we pride ourselves on top-notch brand name products at some of the lowest prices on the internet! However, we know that we owe all our success to our valued customers. That's why customer satisfaction is our top priority. Whether you have a question about our products and policies, or you need any support placing, tracking or following-up on your order, we are always here to help! Our customer support representatives are eager to hear from you via phone call, e-mail, fax and even livechat, so don't hesitate to contact us! Sign up for our Newsletter Subscribe to our newsletter to stay up to date with the latest products from OpticsPlanet Sign Up Why Buy From Us? on Most Orders No Sales Tax for Most Orders Safe & Secure Shopping Customer Feedback We Value Your Privacy Customer Service Returns & Exchanges Shipping Policy Contact Us Hours of Operation 9am - 7pm CST Mon-Fri (Calls, Chats & Emails) 9am - 5pm CST Sat (Calls, Chats & Emails) 9am - 5pm CST Sun (Chats & Emails Only) © Copyright 1999-2017 OpticsPlanet
Tagged with: Amateur Astronomy • astronomy • telescope
Filed under: High-End Telescope Auctions (USA)