Current Price: $3499.00
Buy It Now Price: $3499.00
Bids: 0

Featured Items Sport Optics Hunting Shooting Gear Outdoor Gear Apparel Eyewear Military & Tactical Police, EMS & Fire Sports & Hobbies Lab & Science Everything Else Categories OtherOtherSport OpticsBinocularsSpotting ScopesTelescopesRange FindersNight Vision AccessoriesHuntingRiflescope Mounts and BasesRiflescope RingsGame CallsKnife AccessoriesHunting ScentsShooting GearChoke TubesSoft Gun CasesGun Cleaning KitsTargetsBipodsApparelShirtsT-ShirtsUndershirtsWalletsBeltsEyewearSunglassesSafety GlassesEyeglass FramesOther EyewearReplacement LensesMilitary & TacticalRed Dot SightsKnife Pouches/ SheathsRed Dot Sight MountsRed Dot Sight MagnifiersOther Military & TacticalPolice & EMSDry BoxesHandcuff CasesRadio HoldersAerosol PouchesBaton Holders/ PouchesSports & HobbiesGPSPitching Machine FeedersRadar GunsHealth & FitnessEverything ElseNotebook AccessoriesTripodsBattery Chargers and AdaptersCell Phone CasesBatteriesLab & ScienceLabware & AccessoriesLaboratory ConsumablesCentrifugesMicroscopesMicroscope Slides & Cover SlipOutdoor GearSpotlightsFlashlight Pouches/ SheathsCanoe and Kay AccessoriesBackpack AccessoriesHeadlampsOtherOther Open Box Specials Popular Brands Zeiss Vortex Burris Bushnell Leopold Nightforce Nikon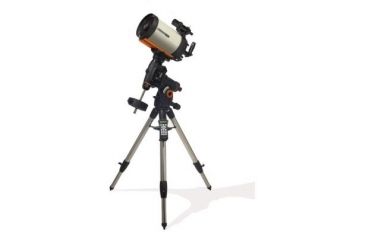 This Stock Photo may not match the actual item listed.
This listing is for Model # 11081 Celestron CGEM 925 HD Telescope 11081 Specification: Celestron CGEM 925 HD Telescope 11081 Product Code: CI-TS-11081 Model Number: 11081

Authorized Dealer

International Shipping Restriction Due to eBay.com international selling policies, some items may be restricted for export. Please check the Shipping Details for this listing to see if Worldwide shipping is available. For more information on shipping and other policies, please see our Policy Page or contact us via phone or eBay's messaging system .

Government Export Restriction This item may be regulated for export by the U.S. Department of State or the U.S. Department of Commerce. Please see our Export Policy prior to placing your order.

International Shipping Limitations Due to the weight and size of this product, please choose Expedited International Shipping or Express International Shipping for international deliveries. If you have any questions, feel free to Contact Us or refer to our Shipping Policy for more information. Product Information
The Celestron CGEM 925 HD Computerized Telescope 11081 combines the state of the art CGEM Computerized Equatorial Mount with the EdgeHD 925 Optical System. With over 9 inches of aperture and Celestron 's premium StarBright XLT Coatings, the CGEM 925 HD gives you over 1000 times the light gathering power than the unaided eye. Designed to give difraction limited performace, the CGEM 925 HD has established itself as a premier astro-imaging telescope. These Celestron Telescopes feature an optical system that tes all of the compact power popularized by the Schmidt Cassegrain Telescope (SCT) and combines it with an improved High Definition Optical System for wide field, astrograph quality images. As a visual instrument, EdgeHD optics deliver pinpoint images even with your widest field eyepiece. You can search for all of the Messier Catalog objects, and see hundreds of other equally interesting NGC, IC and Caldwell objects with amazing clarity. For astroimaging, the EdgeHD optics produce aberration-free images across your favorite CCD or DSLR camera. All EdgeHD optics on the telescope are designed to produce an extremely flat focal plane precise enough to match the strict tolerances of the largest commercial ccd detectors, allowing all stars to be in tight focus to the very edge of the chip. The EdgeHD 9.25" optics produces a focal plane almost 9 times flatter than the standard equivalent SCT telescope with diffraction limited stars across the entire Nikon D3 or Canon 5D field of view!
Along with the EdgeHD optics, the Celestron CGEM 925 HD Telescope has re-designed mechanics guaranteed to help you get the maximum performance from your instrument. The Celestron CGEM 9.25" HD Telescope features Mirror Locks that hold the mirror in place and reduce image shift during imaging. Also featured are Tube Vents, with each vent having an integrated 60 micron micro-mesh filter that allow hot air to be released from behind the primary mirror. All EdgeHD optical tubes are equipped with a removable secondary mirror for fast f/2 ccd imaging. Not only does imaging in the FASTAR configuration allow for exposure times that are 25 times faster than at f/10, but also yields a field of view five times wider.
Included with the Celestron CGEM 925 HD Telescope 11081 is the CGEM Computerized Equatorial Mount. The CGEM mount has a fresh, attractive, bold appearance and is capable of carrying Celestron 's higher-end SCT optical tubes (up to 11") securely and vibration free which is ideal for both imaging and visual observing. The CGEM was designed to be ergonomically friendly with large Altitude and Azimuth adjustment knobs for quick and easy polar alignment adjustment. The internal RA and DEC motor wiring provides a clean look and an easy and trouble free set up. The CGEM series has a new innovative Polar alignment procedure called All-Star. All-Star allows users to choose any bright star, while the software calculates and assists with polar alignment. Another great feature of the CGEM is the Permanent Periodic Error Correction (PEC) which allows users to train out the worm gears periodic errors, while the mount retains the PEC recordings. The CGEM mount has a robust database with over 40,000 objects, 100 user defined programmable objects and enhanced information on over 200 objects. The Celestron CGEM Mount is the perfect fit between the Advanced Series and CGE Series, offering the portability of the Advanced Series with the precision of the CGE.
Features of Celestron CGEM 925 HD Telescope 11081:
General Features

9.25" EdgeHD Optics
CGEM Computerized Equatorial Mount
Celestron's premium StarBright XLT coatings
9x50 finderscope to help accurately find objects
Ultra sturdy 2" steel tripod with Accessory Tray
Star diagonal provides more comfortable viewing position when observing objects that are high in the sky

HD Features

New aplanatic Schmidt telescope design produces aberration-free images across a wide field of view
Mirror tension locks hold the primary mirror in place and reduce image shift
Cooling vents allow hot air to be released from behind the primary mirror
Fastar compatible for fast f/2 imaging

Computerized Mount Features

Proven NexStar computer control technology
40,000 object database with over 100 user-definable objects and expanded information on over 200 objects
New "All-star" Polar alignment uses any bright star for a quick and accurate Polar alignment
Software Features include: Mount Calibration, Database Filter Limits, Hibernate, five Alignment Procedures
upgradeable hand control software and motor control units for downloading product updates over the Internet
Custom database lists of all the most famous deep-sky objects by name and catalog number: the most beautiful double, triple and quadruple stars; variable star; solar systems; objects and asterisms
Permanent programmable periodic error correction (PEC) - corrects for periodic tracking errors inherent to all worm drives
Drive Motors - Low Cog DC Servo motor with integrated optical encoders offer smooth, quiet operation and long life. The motor armatures are skewed to minimize cogging which is required for low speed tracking.
Internal Cable wiring for trouble-free setup and transportation
Designated six-pin RJ-12 modular jack, ST-4 compatible guide port
Autoguide port and auxiliary ports located on the electronic plate for long exposure astrophotography
Double-line, 16-character Liquid Crystal Display Hand Control with backlit LED buttons for easy operation of goto features
RS-232 communication port on hand to control the telescope via a personal computer
Includes NexRemote telescope control software, for advanced control of your telescope via computer
Secure power plug ensures that the Mount's power source is not accidentally disconnected
GPS compatible with optional CN16 GPS Accessory
Precision machined 40mm diameter steel Polar shafts supported by multiple tapered roller bearings and ball bearings.
GPS-compatible with optional CN16 GPS Accessory (93967)
Specifications for Celestron CGEM 925 HD Telescope 11081:
Optical Design:EdgeHD OpticsFocal Length:2350 mm (92.52 in)Aperture:235 mm (9.25 in)Focal Ratio:10Finderscope:9x50Mount:CGEM Computerized EquatorialOptical Coatings:Starbright XLT CoatingsOptical Tube:AluminumEyepiece 1:23 mm (0.91 in)Magnification 1:102 xStar Diagonal:2"Tripod:Adjustable, Stainless SteelCD ROM:NexRemote control software with RS232 cablePower Supply:Car battery adapterHighest Useful Magnification:555 xLowest Useful Magnification:34 xLimiting Stellar Magnitude:14.4Resolution (Rayleigh):0.59 arcsecResolution (Dawes):0.49 arcsecEyepiece 1 Field of View:0.53 °Light Gathering Power:1127 xAngular Field of View:0.8 °Secondary Mirror Obstruction:3.35 in (85.09 mm)Secondary Mirror Obstruction by Area:13.1 %Secondary Mirror Obstruction by Diameter:36.2 %Gear:Steel worm gear and 90mm pitch diameter brass worm wheelMotor Drive:Low cog DC Servo motors with encoders, both axesComputer Hand Control:Double line, 16 character Liquid Crystal Display; 19 fiber optic backlit LED buttonsSlew Speeds: Nine slew speeds: 5 °/sec, 2 °/sec, 1 °/sec, 64x, 16x, 8x, 4x, 1x, .5x Tracking Rates:Sidereal, Solar and LunarTracking Modes:EQ North and EQ SouthAlignment Procedures:2-Star Align, Quick Align, 1-Star Align, Last Alignment, Solar System AlignSoftware Precision:24bit, 0.08 calculationDatabase:40,000+ objects, 100 user defined programmable objects. Enhanced information on over 200 objectsPower Requirements:12 VDC 1.5 AmpGPS:Optional CN16 AccessoryCounterweights:1 x 11 lb, 1 x 17 lbOptical Tube Length:22 in (558.8 mm)Telescope Weight:113 lb (51.26 kg)
Package Contents:
Celestron CGEM 925 HD Telescope Computerized 11081

235mm (9.25") Schmidt-Cassegrain EdgeHD Optical Tube
23mm - 0.91" (102x) Eyepiece
9x50 Finderscope
CGEM Equatorial Mount
2" Stainless Steel Tripod
NexRemote Telescope Control Software
1 x 11 lb, 1 x 17 lb Counterweights

Fits: Hunting/Sporting Rifle STANDARD SHIPPING Shipping Options We offer various UPS and USPS calculated shipping options as well as Free Economy shipping to street addresses and PO Boxes within the 48 continental US states, DC, as well as to APO/FPO/DPO addresses on most items over $49. UPS Ground, UPS 2nd Day Air and UPS Next Day Air shipping options are also available for an additional cost. Most orders leave our Illinois-based warehouse within 1-2 business days of receiving payment. All packages are insured for the full amount of your purchase at no extra charge. ALL orders over $1000 will require a signature confirmation upon delivery. If you know that no one will be available to sign for your package at your shipping address, please contact us to me alternate delivery arrangements.

Please Note: Free Economy shipping is not available on orders under $49 or ANY orders shipping to Alaska, Hawaii or any US territories like Puerto Rico. Please select an alternative shipping method to ensure quick processing and the fastest delivery. USPS and International Shipping USPS Priority Mail shipping is available for an added charge to all US addresses including PO Boxes, DC, APO/FPO/DPO, Alaska, Hawaii and US Territories. Some of our alternate distribution warehouses only ship via UPS or FedEx, so we may contact you for alternative delivery arrangements if USPS shipping is not available.

USPS Priority and Express International shipping options are also available ONLY where Worldwide shipping is indicated. You may use the shipping calculator or contact us for a shipping price estimate to your destination.

Please me sure to check your local laws, rules and regulations in regards to all customs/brokerage fees, duties, taxes and restrictions imposed on goods imported into the country of destination as all fees mentioned above are the responsibility of the recipient and not OpticsPlanet. All costs incurred on a refused delivery because of high customs or brokerage fees, duties, taxes or restrictions imposed by the country of destination are the responsibility of the customer. PAYMENT / TRACKING Track Your Package Once your order ships, we will send your tracking number to the email on file with Paypal. Please note that it may te up to 24 hours after receiving your tracking number for it to become active.

Payment: We accept Paypal payments as well as Visa, MasterCard, Discover and American. Items purchased through "Buy it Now" will require an immediate Paypal payment. Items purchased through "Best Offer" must be paid within 7 days. If you receive an Unpaid Item Reminder and would still like to me your purchase, please complete checkout through Paypal or contact us within 7 days. For combined item purchases please contact us via phone or email, prior to submitting payment, to ensure that all your items are shipped together. CUSTOMER SERVICE At OpticsPlanet, we pride ourselves on top-notch brand name products at some of the lowest prices on the internet! However, we know that we owe all our success to our valued customers. That's why customer satisfaction is our top priority. Whether you have a question about our products and policies, or you need any support placing, tracking or following-up on your order, we are always here to help! Our customer support representatives are eager to hear from you via phone call, e-mail, fax and even livechat, so don't hesitate to contact us! Sign up for our Newsletter Subscribe to our newsletter to stay up to date with the latest products from OpticsPlanet Sign Up Why Buy From Us? Free Shipping on Most Orders No Sales Tax for Most Orders Safe & Secure Shopping Customer Feedback We Value Your Privacy Customer Service Returns & Exchanges Shipping Policy Contact Us Hours of Operation 9am - 7pm CST Mon-Fri (Calls, Chats & Emails) 9am - 5pm CST Sat (Calls, Chats & Emails) 9am - 5pm CST Sun (Chats & Emails Only) © Copyright 1999-2017 OpticsPlanet

Tagged with: Amateur Astronomy • astronomy • telescope

Filed under: High-End Telescope Auctions (USA)