Current Price: $23.99
Buy It Now Price: $23.99
Bids: 0


Celestron
Deluxe 4 in 1 Barlow
2x Short Barlow

W E S H I P F A S T
Only $23.99 ! ! !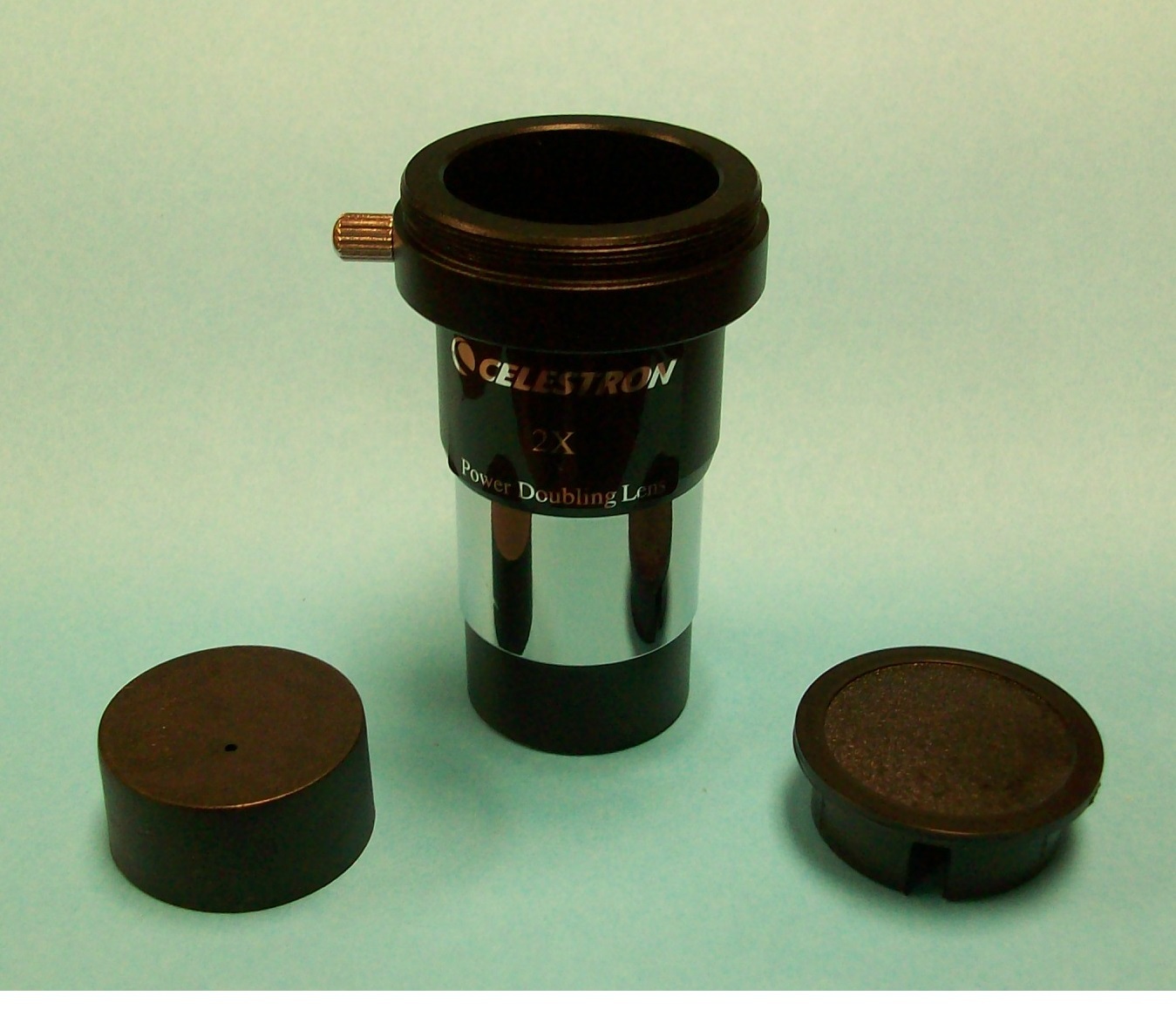 Celestron's Deluxe Barlow is special! This versatile Barlow can be used four different ways: (1) regular 2x Barlow (2) stand alone 1.25" camera adapter (3) stand alone 1.25" extension tube (4) Barlow powered camera adapter. There are t-threads machined into this Barlow lens, allowing you to attach a DSLR camera with the addition of an optional T-ring. This Celestron Barlow doubles (2x) the power of any telescope eyepiece it is used with. Now you can give your telescope the power boost it needs for high power viewing! A Barlow lens effectively doubles the number of eyepieces in your collection!
Combining this lens with the 25 mm provides double the magnification, or the equivalent of a 12.5 mm eyepiece, while the 10 mm gives you the power of a 5 mm eyepiece.
Eye relief is the distance your eye has to be from the first lens in the eyepiece in order to see the full field of view. When you use a Barlow lens with an eyepiece, you get double the magnification, but the eye relief is not affected. This is a good thing, because normally the shorter the focal length of the eyepiece, the less eye relief you have. In other words, a standard 10mm eyepiece, as a general rule, will have better eye relief than a 5mm eyepiece. Bonus!
This Celestron 2x Barlow has two-element optics are fully multi-coated, and the edges of the lenses are blackened to cut down on internal reflections. The 1.25" barrel will fit in standard 1.25" focusers and diagonals, and the Barlow will accept 1.25" eyepieces. A metal thumbscrew locks the eyepiece firmly in place.
Buy with confidence!
We are an authorized Celestron distributor.
This Celestron product is new.
NOT a customer return or refurbished product.
Notice: We only ship to the address supplied by PayPal. If you want an order shipped to a different address, other than your primary PayPal address, you must add the additional address to your PayPal account before sending payment. It is simple and quick to add additional shipping addresses to your PayPal account. Do not ask us to ship to an address other than the address supplied by PayPal.
Shipping is $4.49 by first class mail.
Filed under: Eyepieces & Accessories