Current Price: $99.99
Buy It Now Price: $99.99
Bids: 0


Celestron Deluxe Off-Axis Guider - Black - 93648 Gently Used
Gently Used - Good Condition!
CELESTRON OFF-AXIS GUIDER #93648
Description:
· Most accurate way to guide – improved accuracy compared to using a separate guide scope
· 12.5mm multi-coated prism with aluminized backing for maximum reflectivity and illumination to the auto-guider
· Fixed-orientation helical focuser for easy, smooth and accurate auto-guider focus
· 48mm clear aperture supports full frame cameras without vignetting
· Includes adapters with the correct spacing for DSLR cameras, Nightscape CCD and other popular astro-imaging cameras
· Ideal for Schmidt- Cassegrain and EdgeHD telescopes
The Off-Axis Guider is an essential astro-imaging accessory for long focal length telescopes that require the most accurate guiding possible. The Celestron Off-Axis Guider uses a prism to intercept a small portion of the telescope's focal plane (outside the field of view of the main imaging camera) to locate a guide star. Any movement seen by the guide star will be the exact same movement seen by the imaging camera. Guiding this way will correct for tracking errors, as well as opto-mechanical errors or flexure. The result: better astro-images with pinpoint round stars.
Off-Axis Guiders have been around for a long time, but typically pose three main challenges:
1.Finding a guide star from the far edges of the telescope's focal plane can be difficult, considering the small field of view and sometimes less-than-ideal illumination.
2.Getting both imaging camera and auto-guider to reach focus with one another is time consuming and sometimes requires experimentation.
3.Additional spacers and adapters are usually required for your particular camera, telescope, and auto-guider, which adds to cost and complexity.
Celestron's Off-Axis Guider addresses these challenges by:
1.Providing a large 12.5mm prism that can be adjusted to move closer to the center of the telescope's focal plane, depending on the size of the imaging camera. This results in brighter guide stars, with the help of the large prism to fully illuminate the auto-guider sensor.
2.Featuring a high-quality, fixed-orientation Helical focuser. This provides extremely smooth and accurate focus of the auto-guider without changing (or twisting) the auto-guider camera orientation.
3.Including all the needed spacers and adapters are included for most common imaging configurations, including DSLR cameras, Nightscape CCD cameras, and more. The following adapters are included: SCT/EdgeHD, female M48, female M42 (T-thread), male M48, male M42 (T-thread), 3 T-thread spacers
Additonal Specifications
Helical Focuser Travel: 8mm
Telescope Connection: M42 T-thread, M48, and SCT/EdgeHD
Autoguider Connection: M42 T-thread, and standard 1.25" adapter
Camera Connection: M42 T-thread, and M48
Weight: 18 oz (510 g)
Clear Aperture: 48mm (1.89 in)
(Gently used, very minor scratches on hard surfaces. Appears to be totally functional and in good condition. Box has minor fraying around top edges. Copy of instruction manual is included.)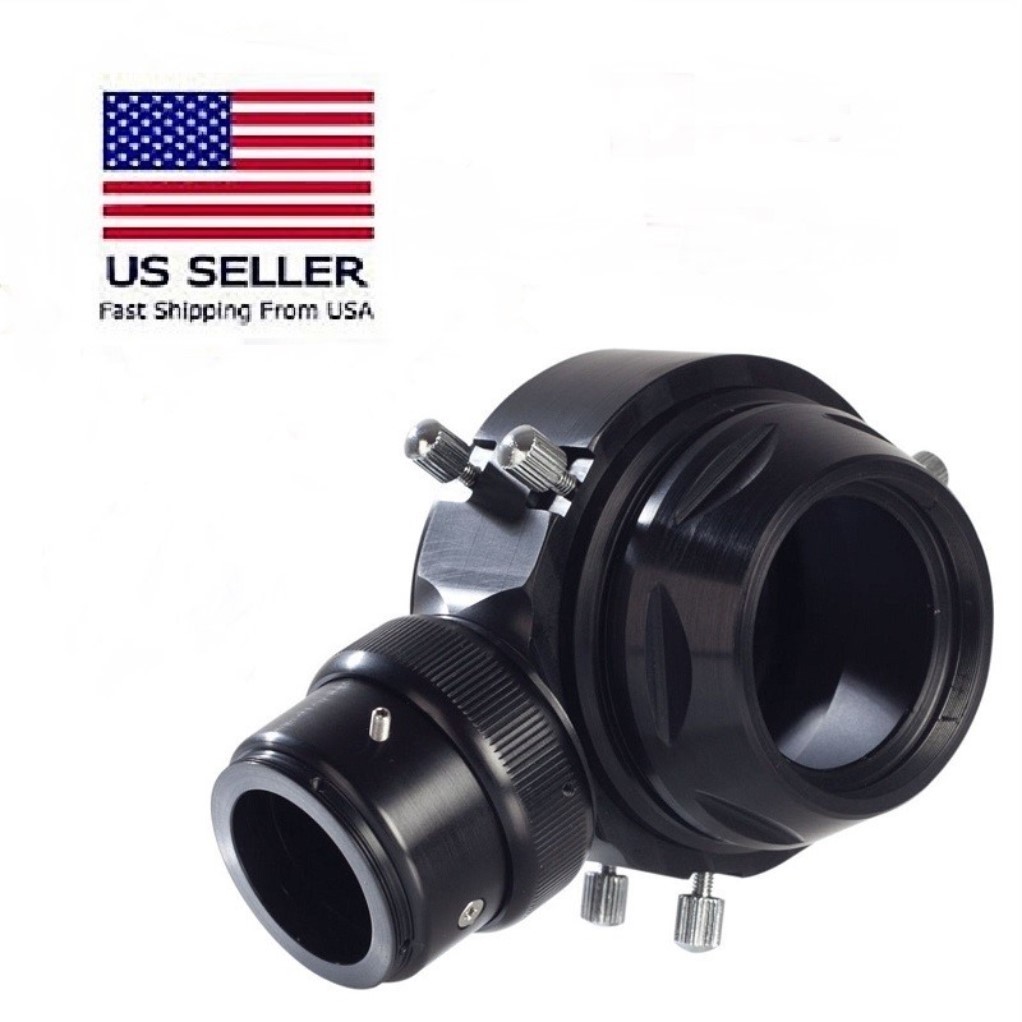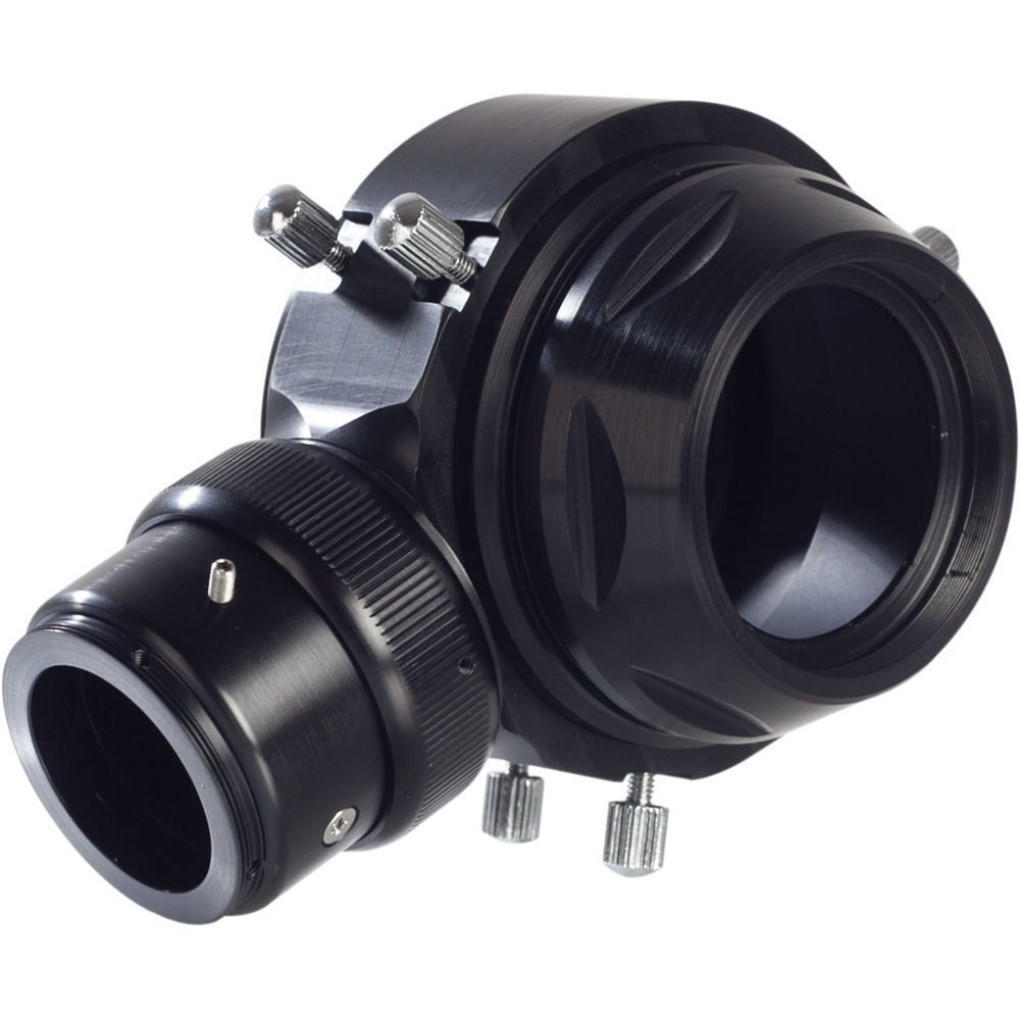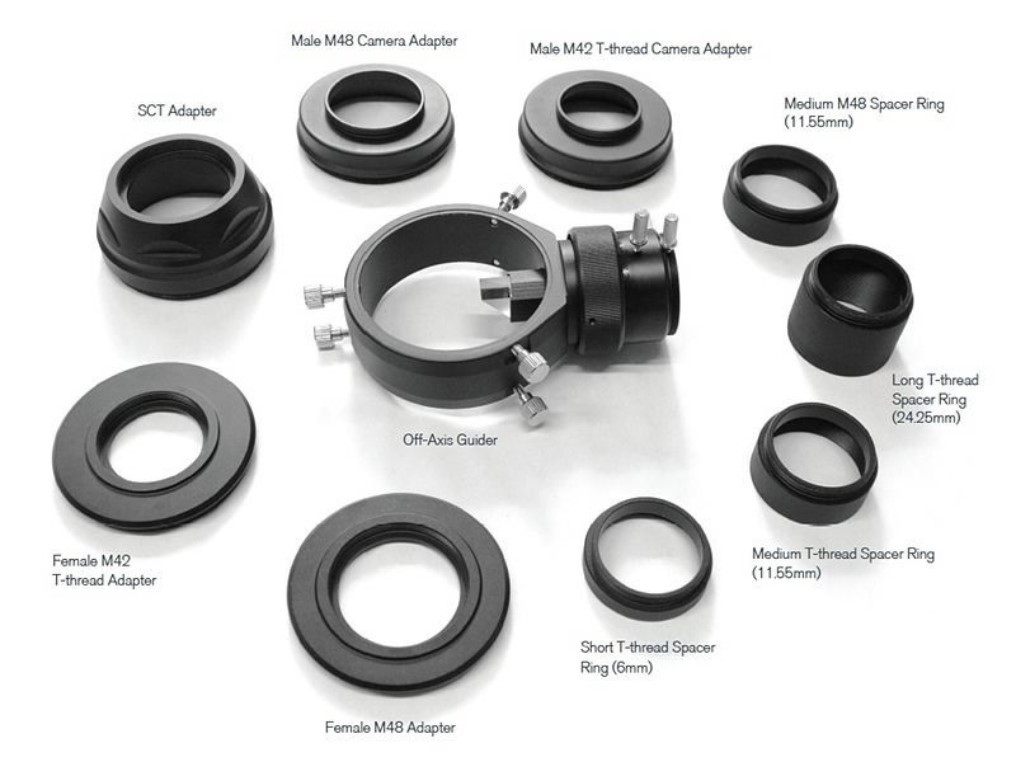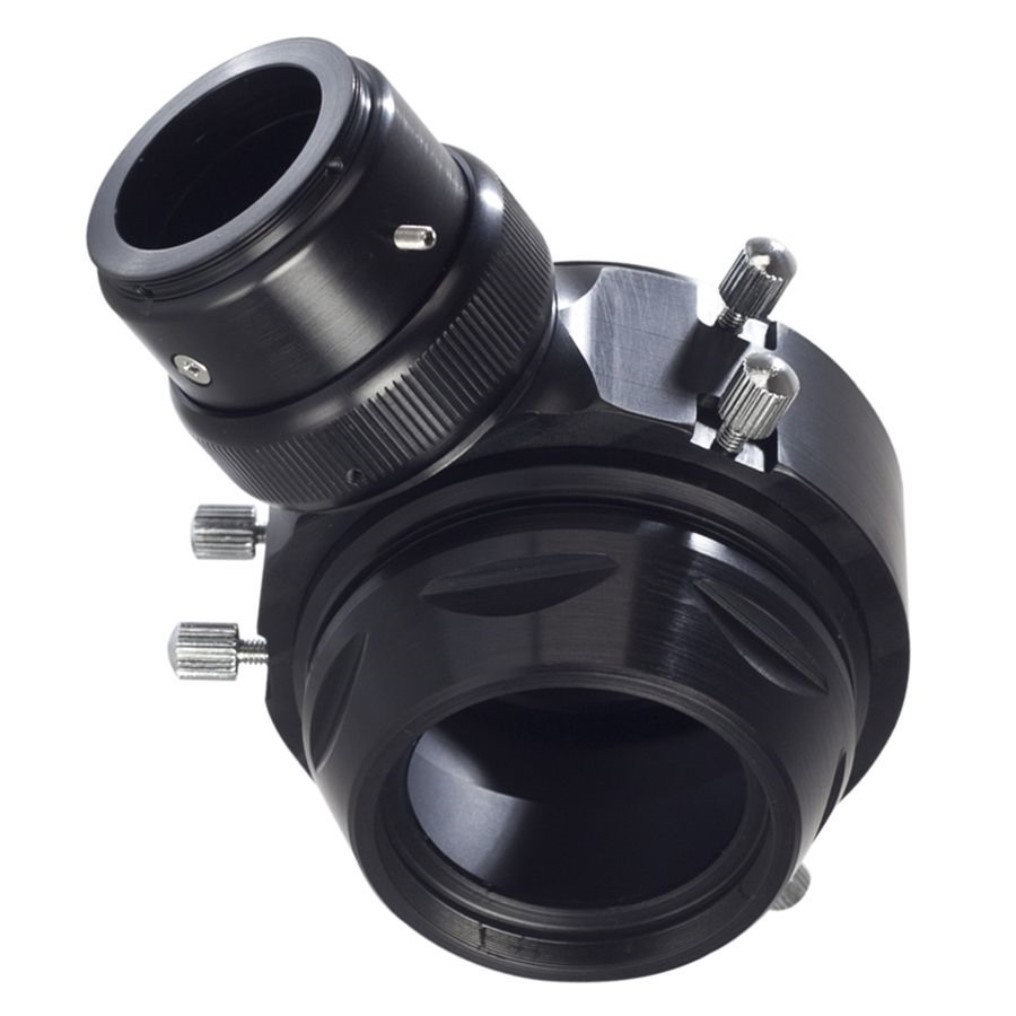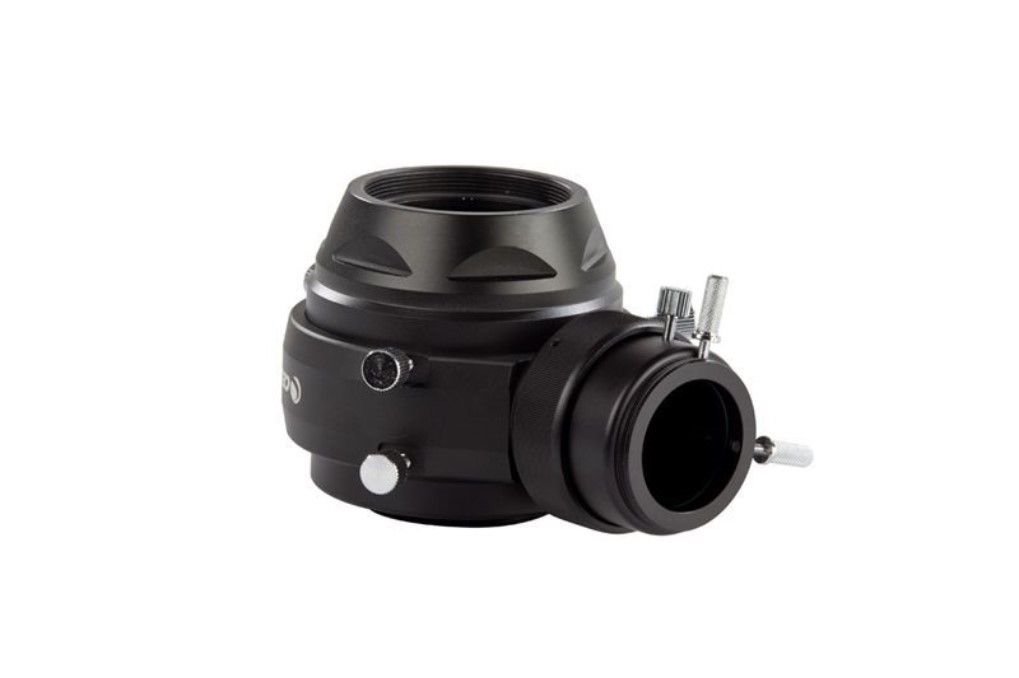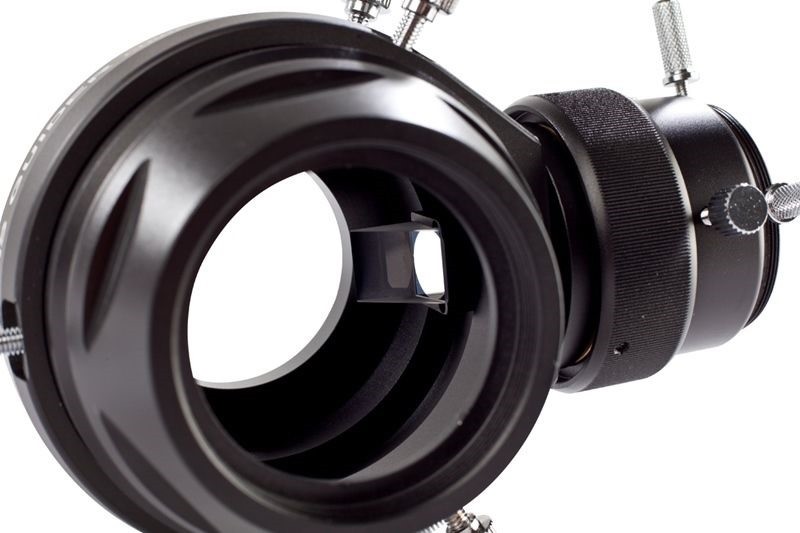 The items which we offer for sale are owned by us however all trademarks' are the intellectual and personal property of the manufacturers themselves. All credit is given to them for the development of this product as well as all of the manufacturer and/or "Stock Images." We are NOT affiliated with the manufacturer of this item. Each item is 100% authentic as described and ANY and ALL reference to the product manufacturer is for comparative information only. See our other listings for more great items!
We are proud to be PayPal verified. This ensures that your payment will be processed securely and safely. We require that payments be received within 48 hours from the time that you make your purchase. If we have not received your payment within this time we reserve the right to cancel your order and refund any payments which you make after that time. Please note that payments which are paid using an "e-check" can take up to 10 business days to be cleared through PayPal. Due to eBay and PayPal policies, we will not ship your order until your payment has been cleared and released by PayPal.
It is our policy to ship all orders within 1 business day (excluding weekends and federal holidays) of receiving your cleared payment. Should this item need to be shipped with UPS we do require that a physical street address is provided. UPS will not deliver to a PO Box. At the time that we ship your order we will forward you your tracking number so that you can easily track your order online. Please be aware that we will only ship your order to your confirmed PayPal address. This is to ensure your ordering safety and making sure that someone else has not used your account. Should you need to make any other arrangements we require that you contact us PRIOR to making your purchase and we will evaluate the situation on a case by case basis.
Our mail is picked up very early in the mornings so our orders typically are shipped out by 10am Monday-Saturday.
Therefore our cut off for same day shipping is 8:00am.
While we strive to ensure that every single order is processed correctly, quickly and complete we are human beings and from time to time we make errors. When this happens we do our very best to resolve the situation quickly. Should there be any problem with your order we need to know about it. To simply leave a negative feedback does not allow us the chance to fix what is wrong. Please give us the opportunity to work with you in order to resolve any issues. Our customer satisfaction policy is strictly enforced within our organization. That policy is simple, "We do not treat our customers the way that we expect to be treated, we must treat them better!"
Other Items
Feedback
Contact
eBay Store


Powered by SixBit's eCommerce Solution
Filed under: Eyepieces & Accessories