Current Price: $509.99
Buy It Now Price: $509.99
Bids: 0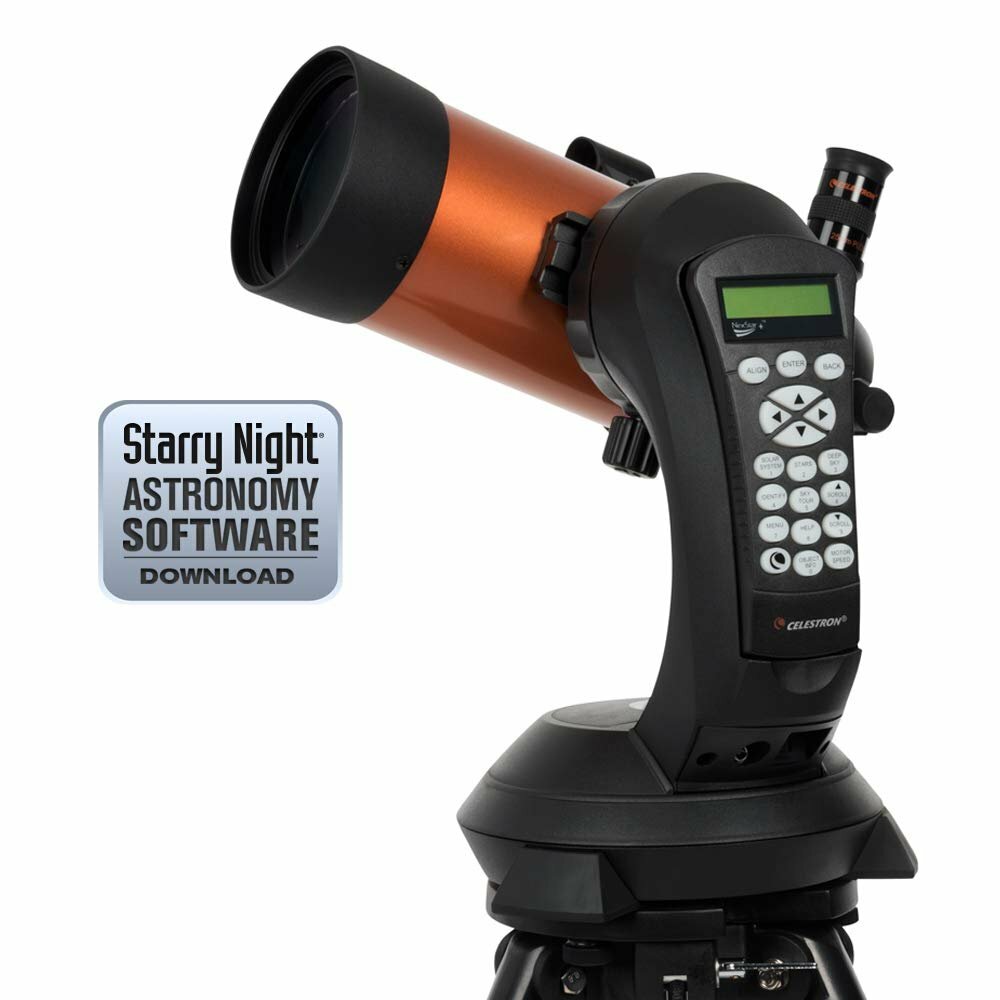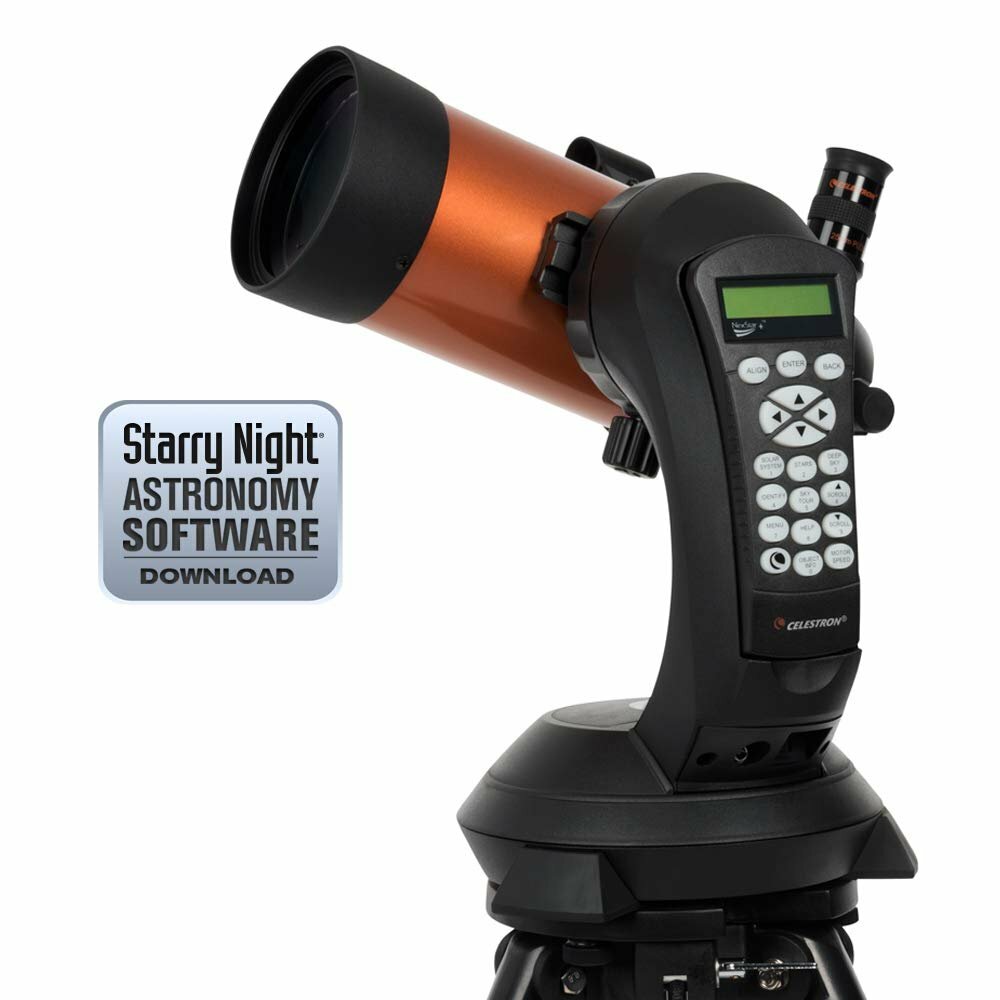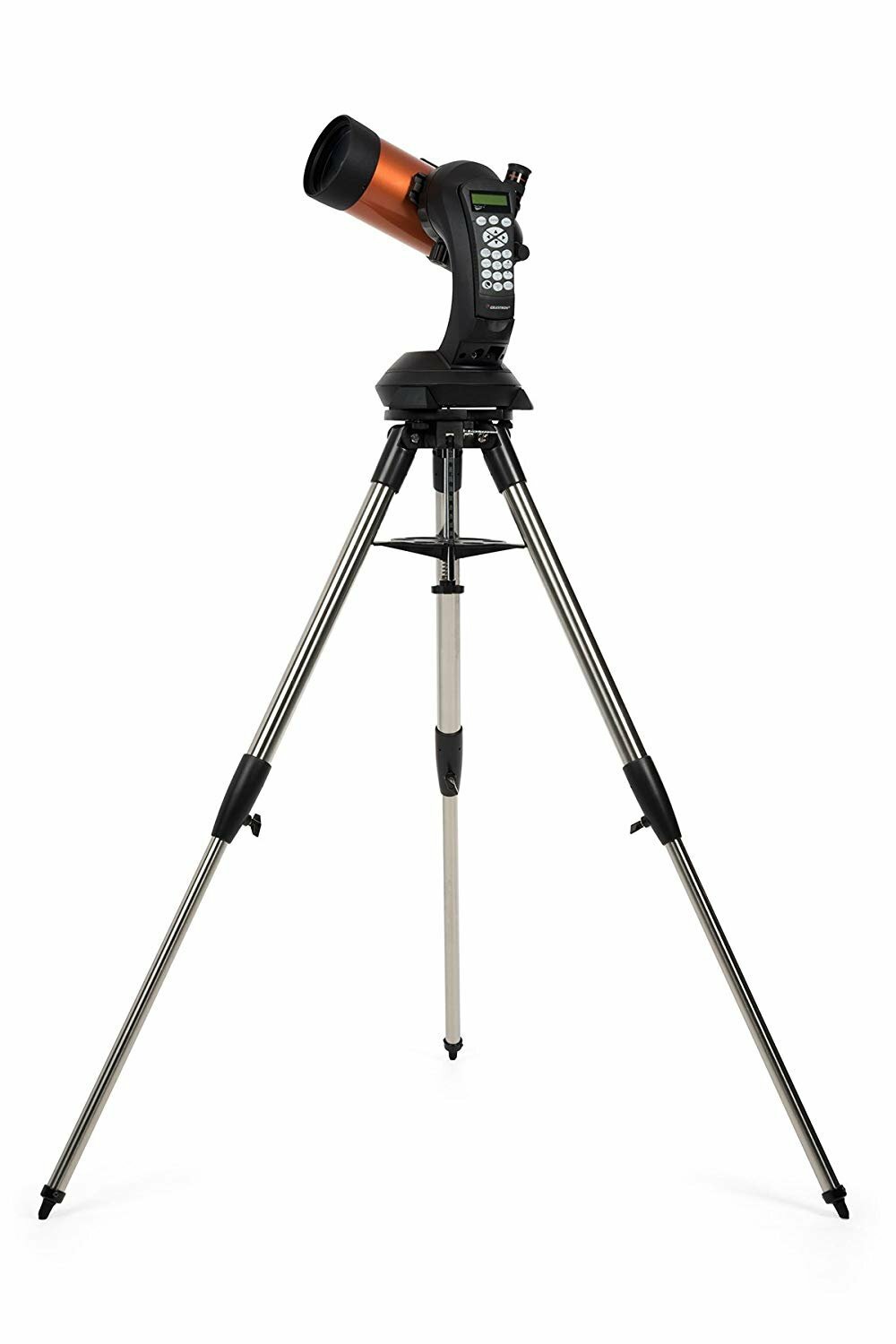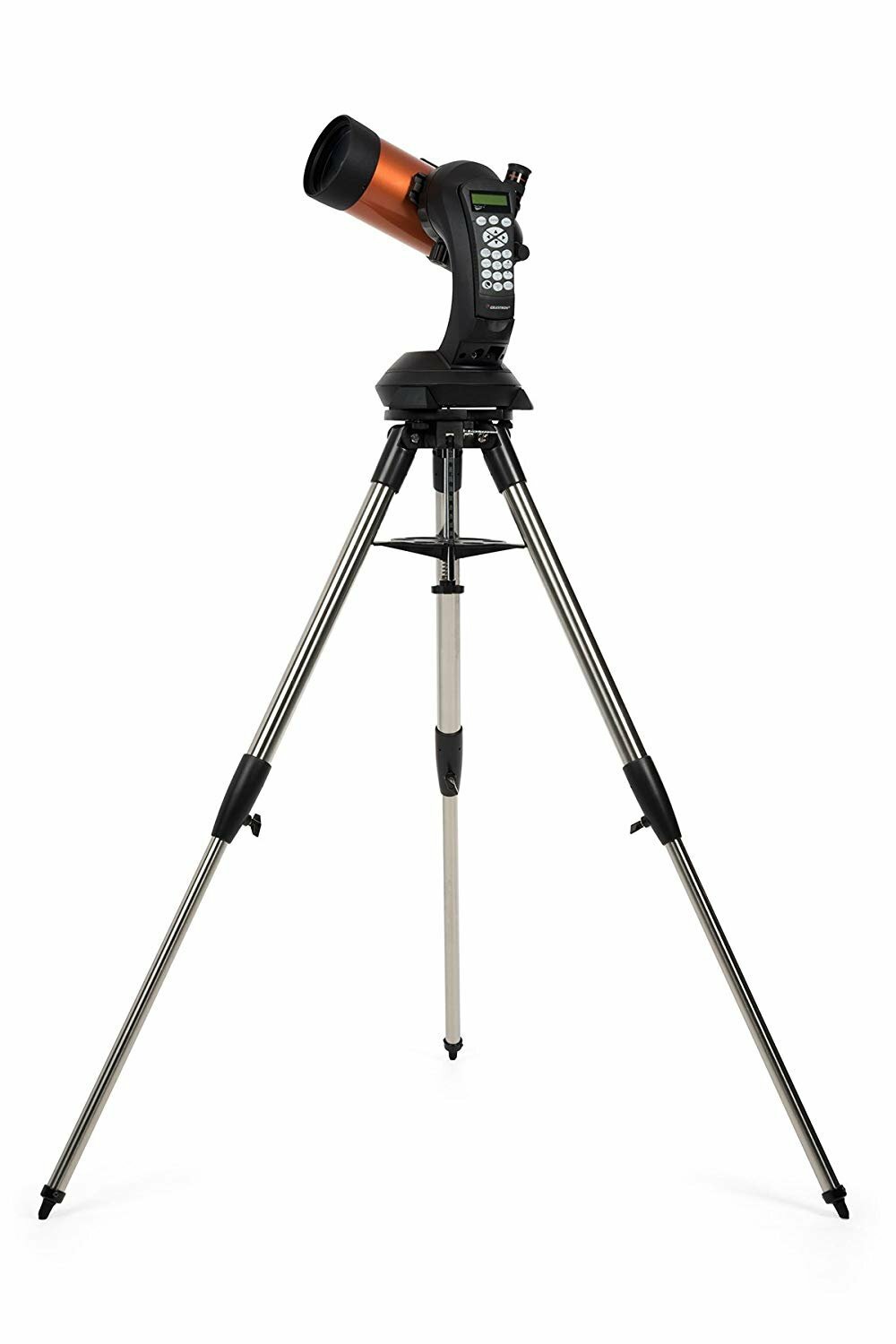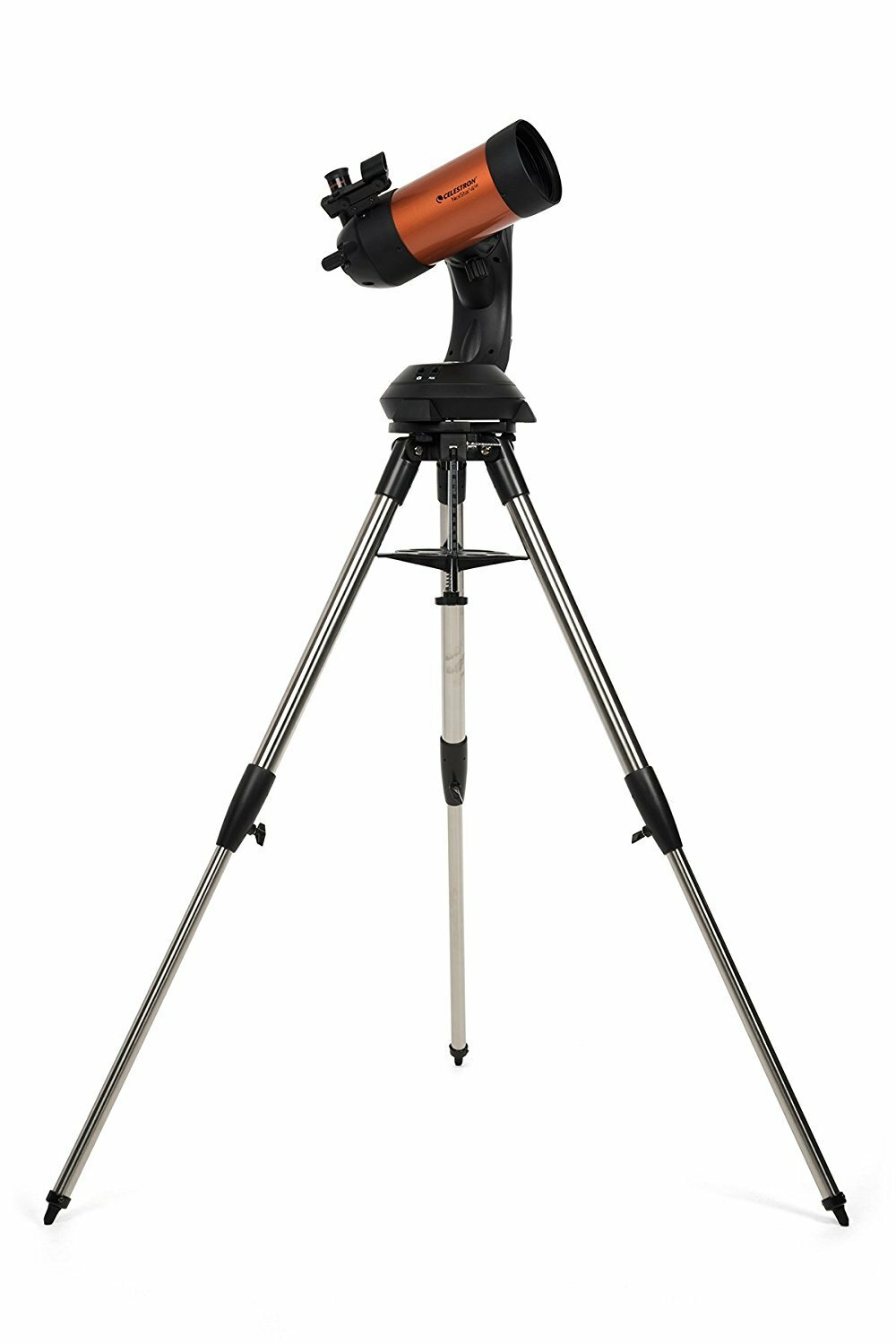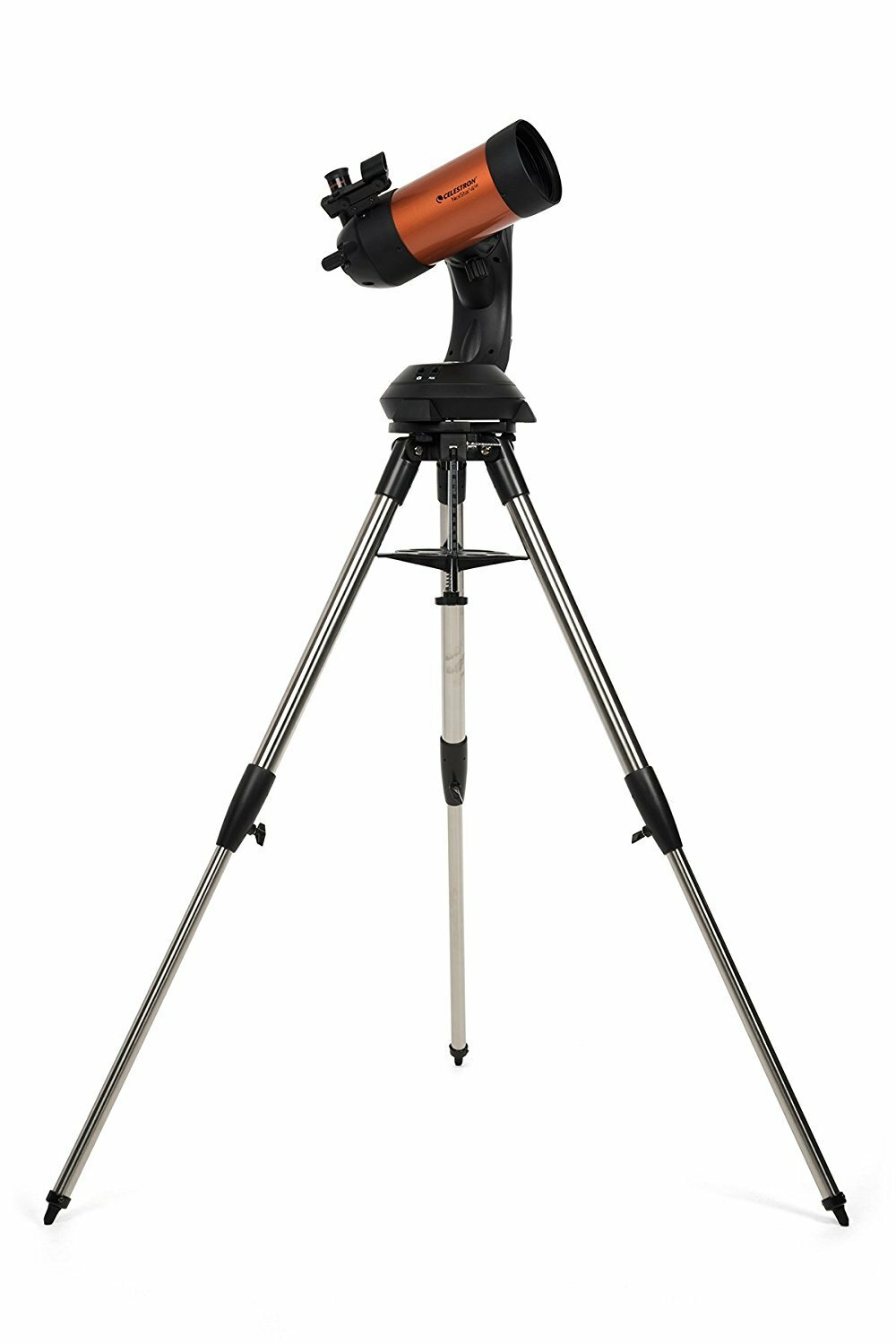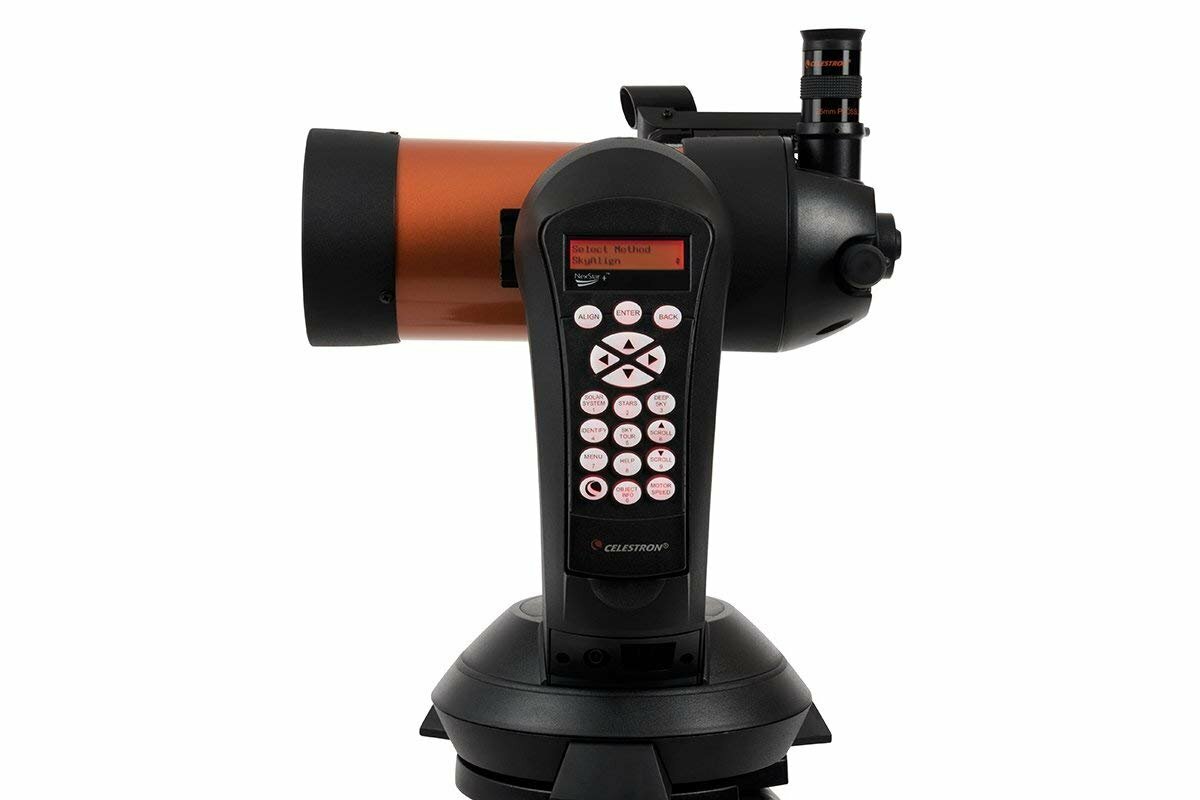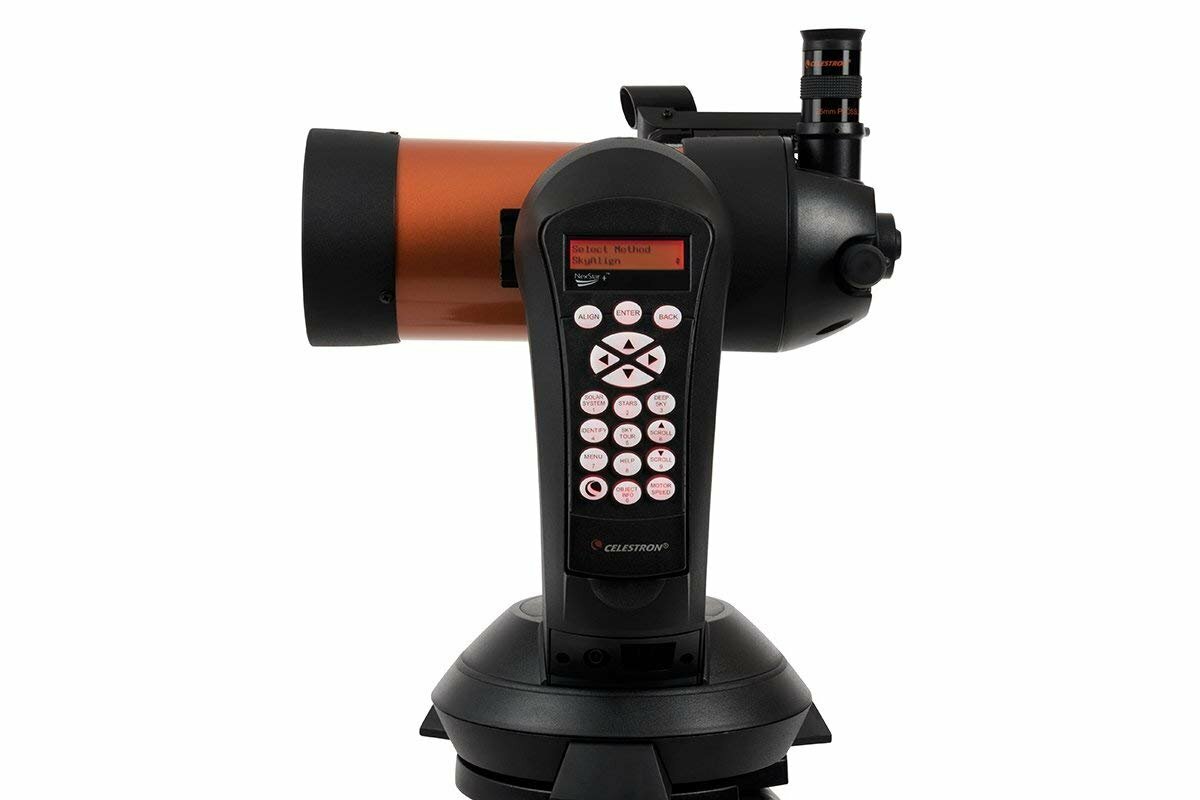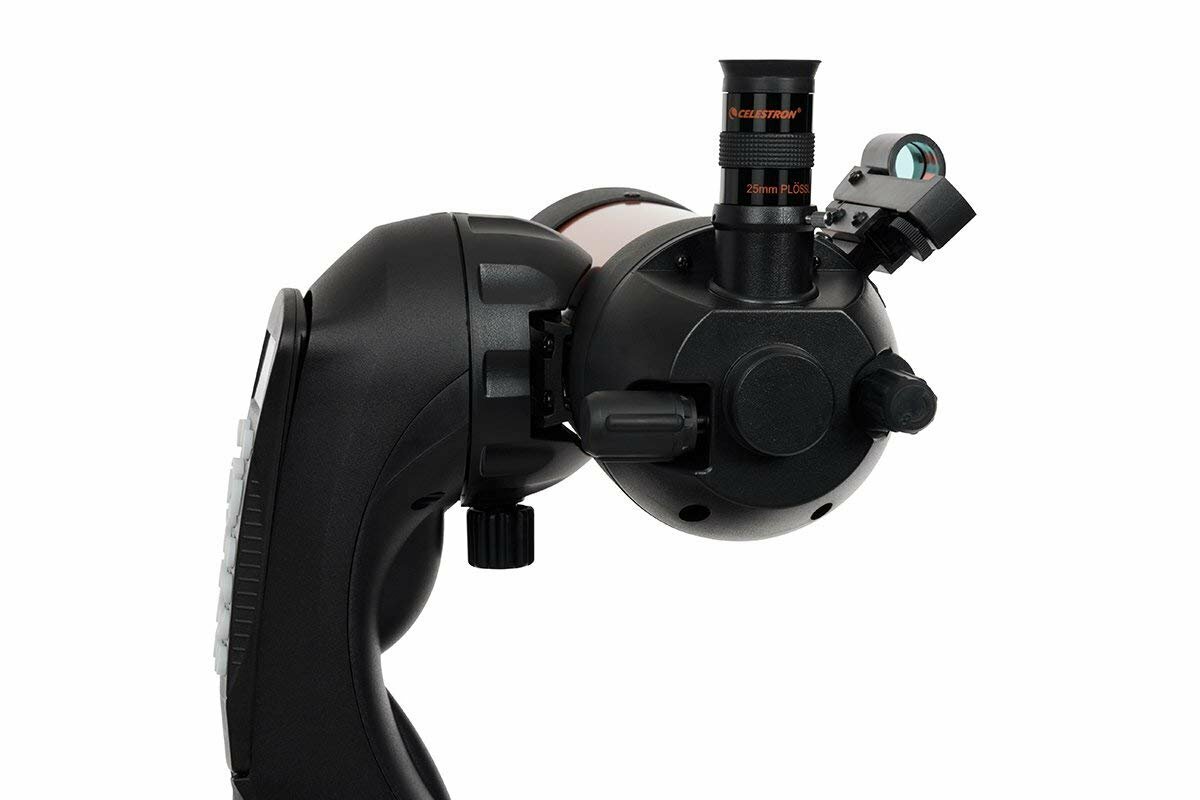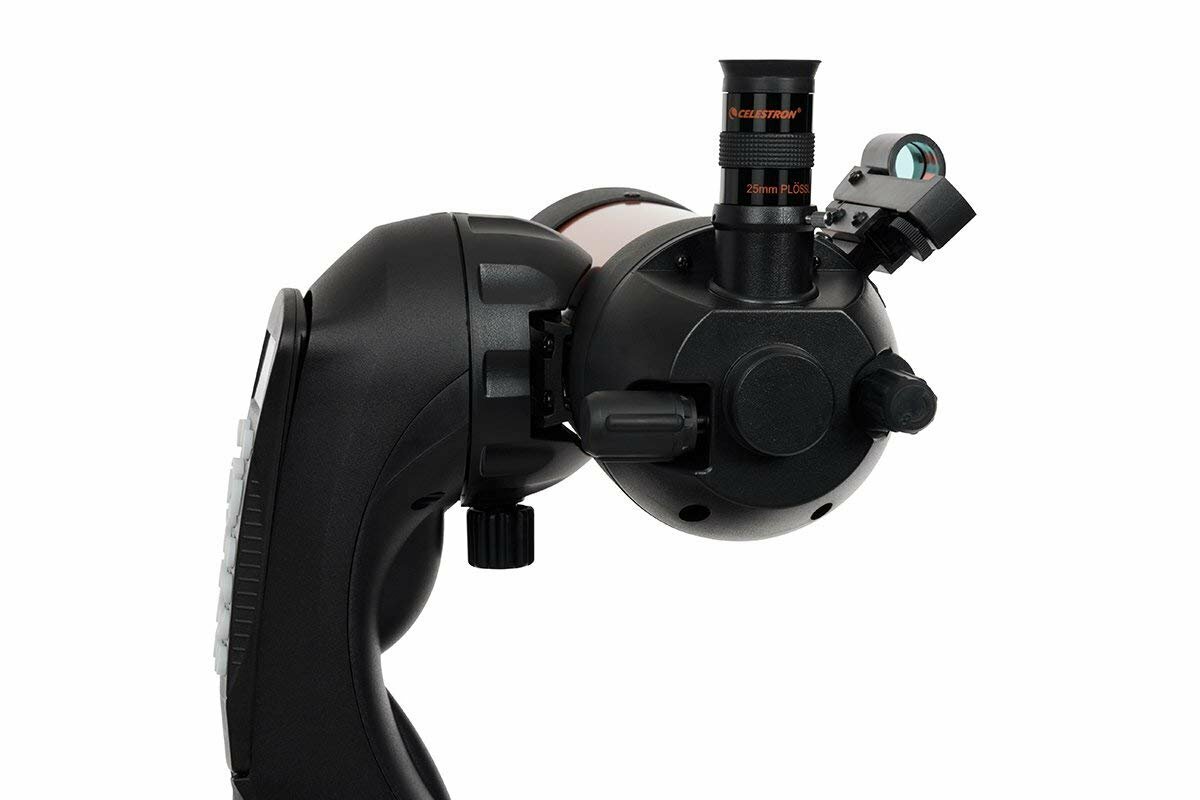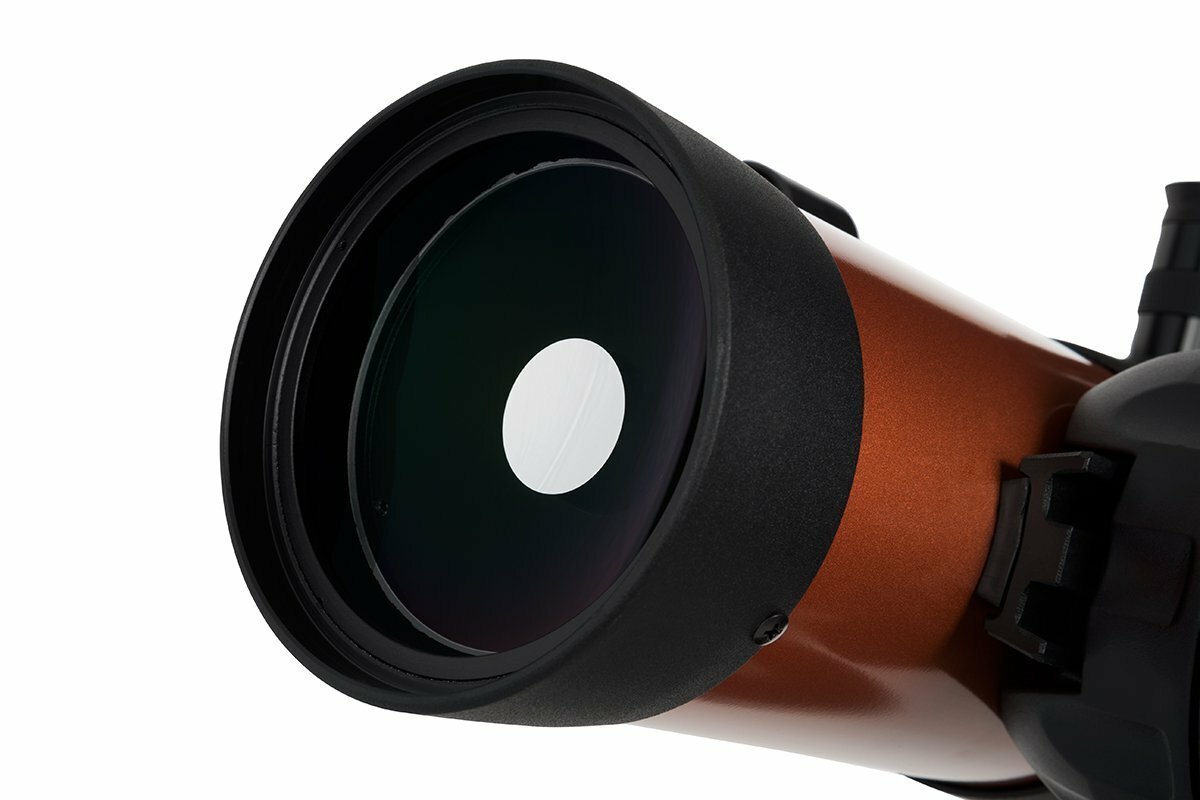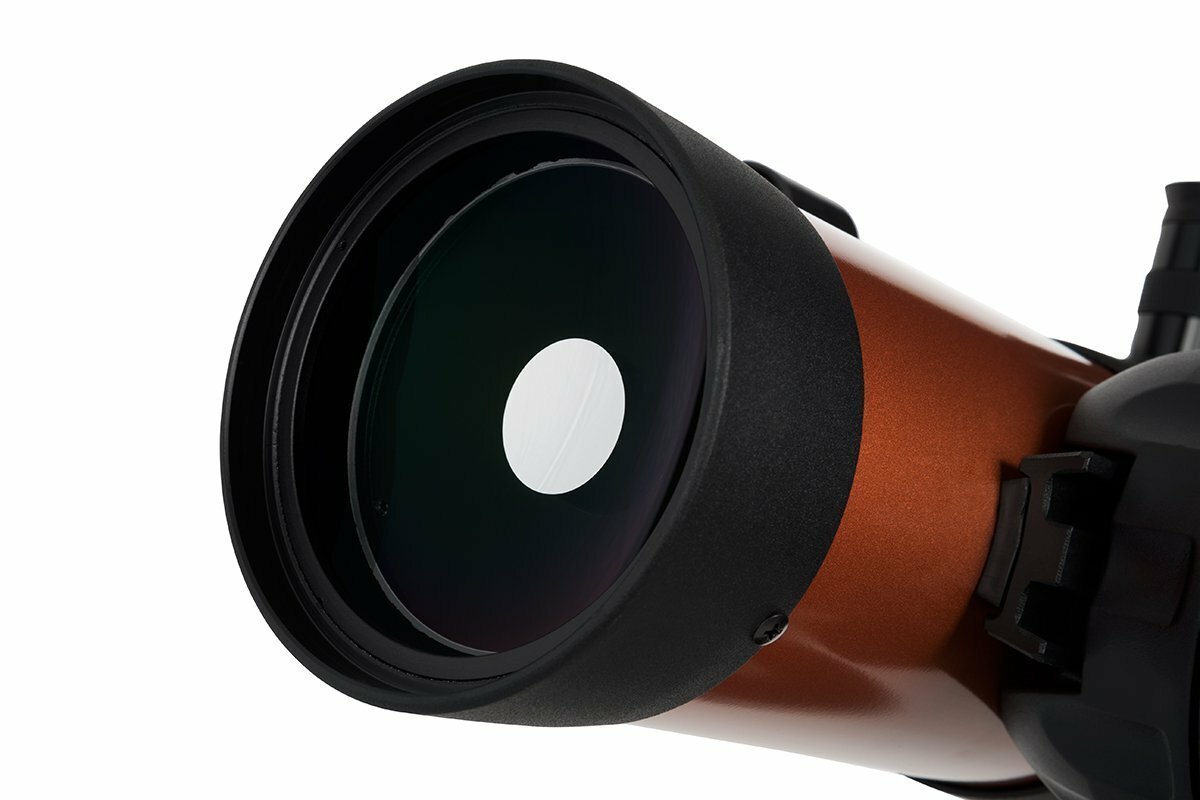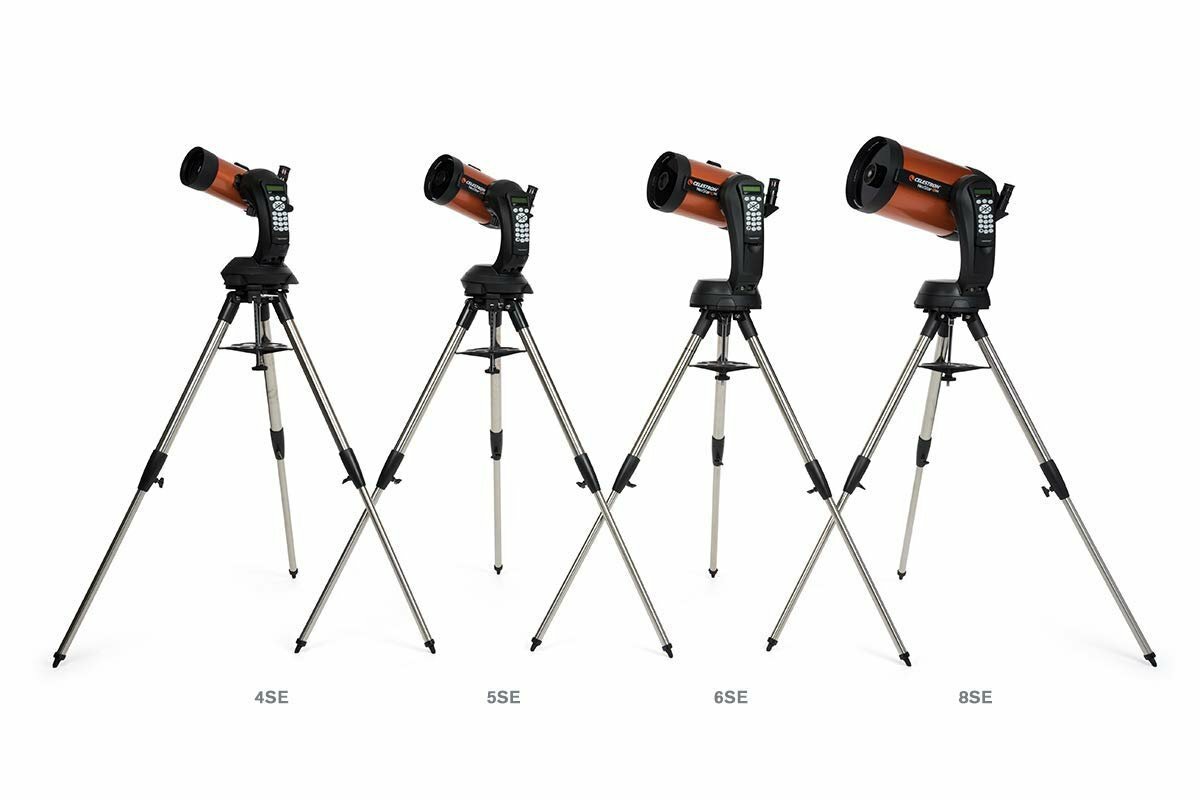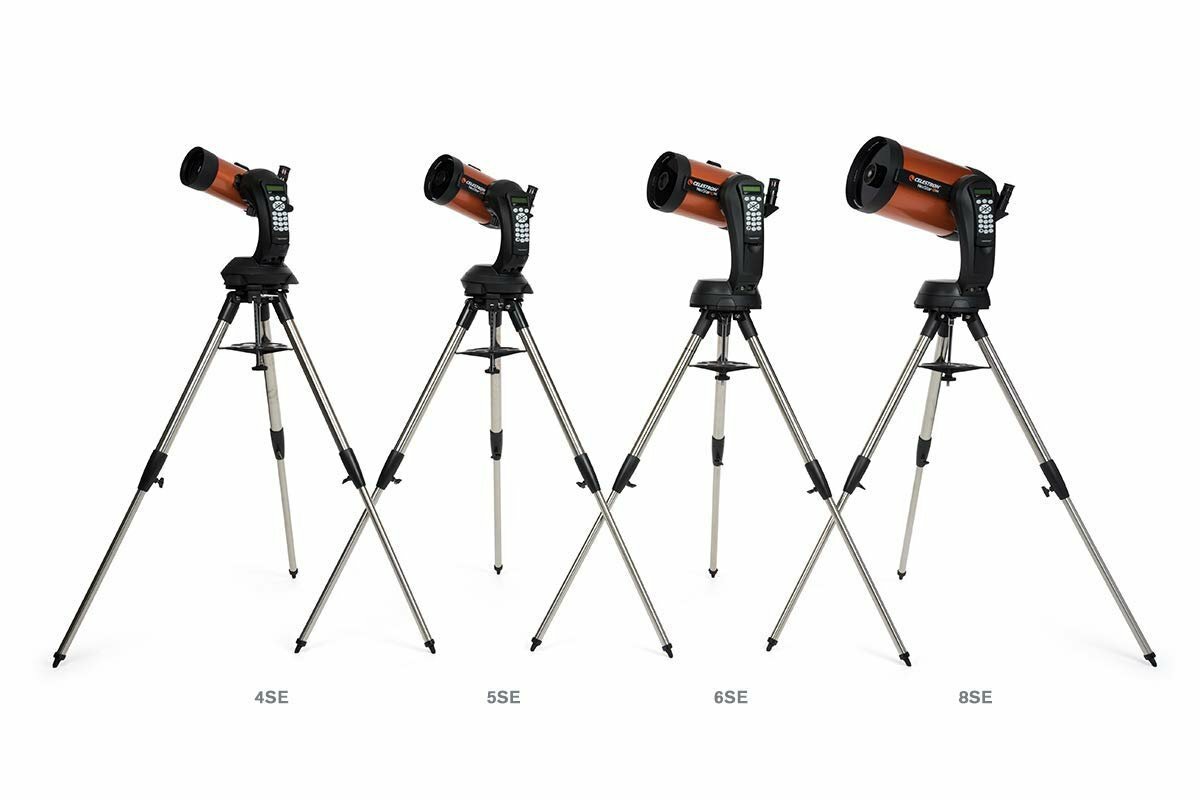 Celestron NexStar SE Parent ASIN
View the Universe's Most Impressive Celestial Objects The 4SE's four-inch primary mirror packs enough light-gathering ability to observe the best that the solar system has to offer: Saturn's rings, the cloud bands on Jupiter, and geographic features on the surface of the Moon. When it comes to deep sky objects, take your 4SE to a dark-sky site and you'll see hundreds of pinpoint stars in the Hercules Globular Cluster, the spiral arms of the Whirlpool Galaxy, and more. Revolutionary Single Fork Arm Mount We know the best telescope is the one you will use most often. That's why Celestron's engineers created NexStar SE's unique, patented single fork arm mount. It's perfectly portable and makes setup quick and easy. What's more, the NexStar SE breaks down into several lightweight and compact pieces, making it easy to transport, even in small vehicles. You'll have no problem getting the NexStar SE to your favorite observing site, or setting it up quickly in your backyard. Of course, it's what's inside the mount that really counts. Sturdy construction from high-quality components give NexStar SE the pointing and tracking accuracy needed to observe and follow your favorite targets with push-button ease. Use the included NexStar+ hand control to locate over 40,000 celestial objects, or take a Sky Tour and let your telescope show you the best objects currently visible. Aligning your telescope is simple and painless, too, thanks to SkyAlign. This process makes alignment as easy as 1-2-3: just center three bright objects in your eyepiece and press ALIGN. For even easier alignment, attach our StarSense AutoAlign and your NexStar SE aligns itself! Advanced Features Let the NexStar SE Grow with You The NexStar SE is compatible with all the high-tech accessories advanced users love. Provide GPS coordinates to your telescope with SkySync, or add automatic alignment functionality with StarSense AutoAlign. Its built-in wedge allows you to track long exposures. if you're interested in imaging the Moon and planets, pair your NexStar 4SE with one of our Skyris cameras. From your first observing session and for years to come, the NexStar SE is your trusted companion.
Amazon.com
Amazon.com Review Celestron's NexStar 4 SE is the smallest and most portable telescope in Celestron's NexStar SE series. Using a Maksutov-Cassegrain optical design, the NexStar 4 SE puts the magnifying power of a four foot long telescope into an optical tube only 13 inches long.
The NexStar 4 SE delivers great views of the Moon, the planets, and bright deep space objects. The standard equipment 25mm E-Lux plossl eyepiece gives a magnification of 53X, enough to see the Lunar disk, Saturn's rings and the major cloud bands on Jupiter. It's easy to add optional eyepieces to zoom in for more detail. Using a 12.5mm X-Cel eyepiece for 106X magnification I can see several cloud bands on Jupiter and I can even pick out the small dark shadow as one of Jupiter's moons passes in front of the planet. On a good night I can push the magnification up to 230X with a 6mm plossl eyepiece while viewing the Moon and planets.
The NexStar 4 SE package also includes a sturdy adjustable tripod, a motorized alt-azimuth mount, and the NexStar hand held computer controller. I don't need star charts or a GPS reciever to operate this telescope. Celestron's patented SkyAlign procedure is easy to use, and experienced users will like the two-star align and solar-system align options because they are even quicker to set up. The steel tripod and alt-azimuth mount provide a solid base for the NexStar 4 SE. Vibration is not a problem, even while focusing at high power. The computerized tracking is also very good, easily keeping planets in the field of a high power eyepiece. The disadvantage of a computerized scope, of course, is battery consumption. I find that rechargeable NiMH batteries work very well in the NexStar 4SE; a set of batteries lasts all evening and I don't need to worry about electrical cords getting tangled in the dark.
The NexStar 4 SE is a great portable telescope, just right for visual observing or for taking short exposure pictures of the Moon and planets. It's only fair to warn you that a small telescope has its drawbacks, however; there are thousands of objects in the NexStar database that are simply too dim to see with a four inch telescope. --Jeff Phillips
Small, portable and affordable
Very good optics
Easy computerized tracking
Rechargeable batteries not included
Small size limits deep space viewing
Celestron's iconic "orange tube" design is updated with all the latest features to provide the best stargazing experience for beginners and experienced observers alike
4-inch aperture provides excellent light-gathering ability at an affordable price. You'll get impressive views of the Moon and planets, along with deep sky objects like the Orion Nebula, while retaining a compact form factor
Fully automated GoTo mount with database of 40,000+ celestial objects automatically locates and tracks objects for you
SkyAlign technology gets your telescope aligned and ready to observe in minutes. Even if you're unfamiliar with the night sky, you can easily align your telescope on any three bright objects
Unique single fork arm design and sturdy steel tripod all break down into separate components for easy transport and quick assembly. Alignment Procedures: SkyAlign, 1-Star Align, 2-Star Align, Auto 2-Star Align, Solar System Align, EQ North / EQ South Alignment (EQ align requires an equatorial wedge)
,**PLEASE NOTE ACCESS CODES ARE NOT GUARANTEED TO BE INCLUDED WITH YOUR TEXTBOOK REGARDLESS OF CONDITION, WE DO OUR BEST TO ENSURE ALL ACCESS CODES ARE INCLUDED WHEN POSSIBLE**
Payment

Payment

We accept payment by: Paypal.
Shipping

Shipping

We take great care packaging every item to ensure safe shipment to you. We charge a shipping fee only to cover our costs of materials and labor. Once your order has been processed and we have received cleared payment, your item will be dispatched as soon as possible.
Terms

Terms

We warrantee and represent that the goods are as described in the above listing. We specifically disclaim any implied warranties of title, merchantability, fitness for a particular purpose and non-infringement. Customers should satisfy themselves that any item choice made is suitable for their intended purpose or use. We pride ourselves on our customer service. In the rare event that you have a problem with your item please contact us and we will be happy to help.
Returns

Returns

Genuinely faulty goods will be replaced or money refunded, however we must be advised of any faulty goods upon receipt of the item. It is the customers responsibility to pay for and ship the item back to us. If the item is found to be faulty, we will also refund the postage cost.
About Us
We are a genuine seller offering quality items at lower prices. Every item is carefully packaged using the latest technology to ensure safe shipment to you. Enjoy your visit!
You may also be interested in...
View more great items
Frooition
Frooition | eBay design, eBay store design, eBay shop design, eBay template design, eBay listing design
Tagged with: Amateur Astronomy • astronomy • telescope
Filed under: High-End Telescope Auctions (USA)