Current Price: $29.99
Buy It Now Price: $29.99
Bids: 0

New In Package
Celestron
C8 & C9.25 Schmidt-Cassegrain
Piggyback Camera Adapter
W E S H I P F A S T
ONLY $29.99 ! ! !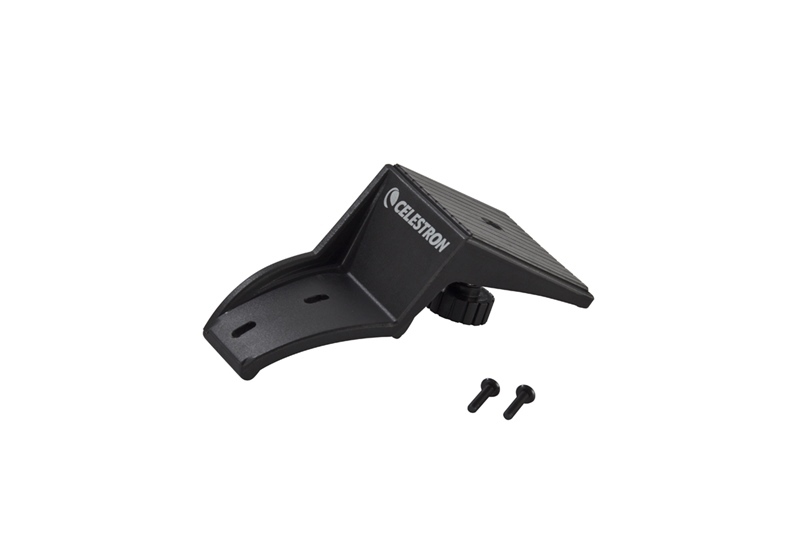 A piggyback ride for your camera! Let your telescope do the driving while your camera takes beautiful wide-angle images of the sky.

Use your own camera lenses to take photographs of the Milky Way, nebulae, the Moon, and more.
Attaches easily to the top rear of any Celestron Schmidt-Cassegrain telescope in minutes.
A piggyback bracket is a simple astronomical accessory that can help you produce stunning photographs of the night sky. It allows you to attach a DSLR camera and lens to any Celestron SCT optical tube assembly and take advantage of the fact that your telescope has a dual-axis motor drive. When your telescope is running with the camera attached, you can take longer exposures without star trails, and capture details in objects that would have been impossible had your camera been attached to a photographic tripod or a telescope without a drive system.
Experiment with different camera lenses and subjects. Some photographers love to capture comets with a relatively long, fast lens, and the Milky Way, as well as a myriad combination of terrestrial and celestial scenes, are yours for the taking when you own a Celestron SCT, a piggyback mount, a DSLR camera, and a couple of lenses.
Buy with confidence!
We are an authorized Celestron distributor.
This Celestron product is new in box.
NOT a customer return or refurbished product.
NOTICE: We only ship to the address supplied by PayPal. If you want an order shipped to a different address, other than your primary PayPal address, you must add the additional address to your PayPal account BEFORE sending payment. It is simple and quick to add additional shipping addresses to your PayPal account. DO NOT ask us to ship to an address other than the address supplied by PayPal.
Shipping & Handling in the U.S. is FREE by First Class Mail.
Filed under: Eyepieces & Accessories