Current Price: $70.86
Buy It Now Price: $70.86
Bids: 0

Excellent Products
By Indaway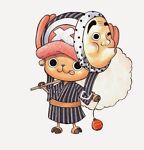 About Us
Feedback
Contact
Follow Us
Celestron Power Tank
7-amp hour
Two 12V output cigarette lighter ports
Built-in flashlight with red filter cap
Energy efficient LED spotlight
Booster terminal on rear side
Built-in Circuit Breaker for safety
Cigarette lighter adapter included
110 V/220 V switchable universal AC adapter included
For any Celestron computerized telescope. Now you can take your telescope anywhere with this portable rechargeable power supply. Whether you have a computerized telescope or operate your telescope using motors, Celestron specially designed this product with the amateur astronomer in mind - this model is packed with useful features. Not only useful for setting up and powering your scope, this model can also be useful as an emergency roadside accessory as it includes an emergency light, and booster terminals in place to start weak car batteries.
BrandCelestronItem Model Number18774ManufacturerCelestronColorMulticolorItemDimensions6 x 12 x 10 inchesItem Weight7.5 pounds
Delivery
Returns
Return within 30 days, use return label provided by us upon request ONLY.
Categories
› Toys & Hobbies
› Home & Garden
› Sporting Goods
› See All
Payment
Shipping
Note
Every Indaway items comes with 1-month warranty for USA

Any quality issue, please contact with us without hesitation.
About Us

Indaway
: Excellent Service
: Excellent Products


: Excellent Feedback

Links

› ABOUT US
› FEEDBACK
› FOLLOW US
› NEWSLETTER
› CONTACT
Filed under: Eyepieces & Accessories