Current Price: $279.95
Buy It Now Price: $279.95
Bids: 0

Template By Froo!
Explore Scientific 8x50 Erect Image Polar Illuminated Finder Scope w/Bracket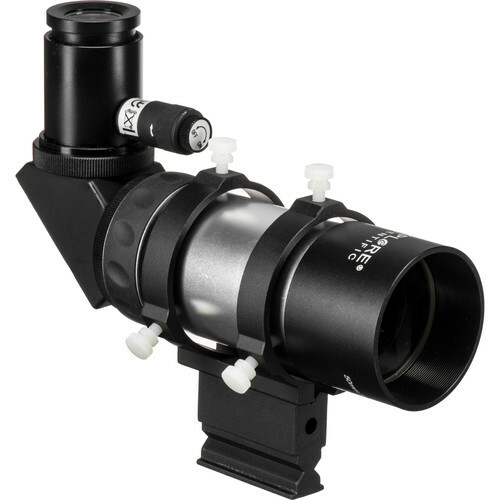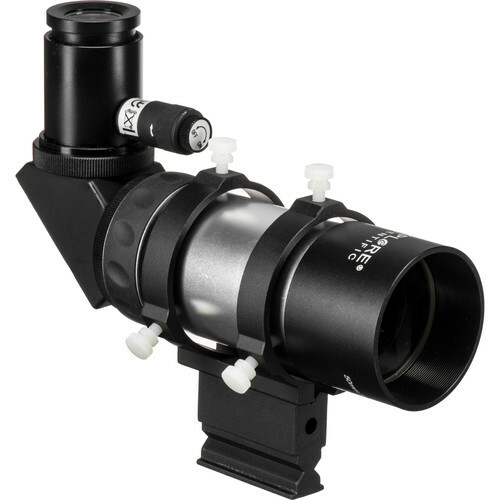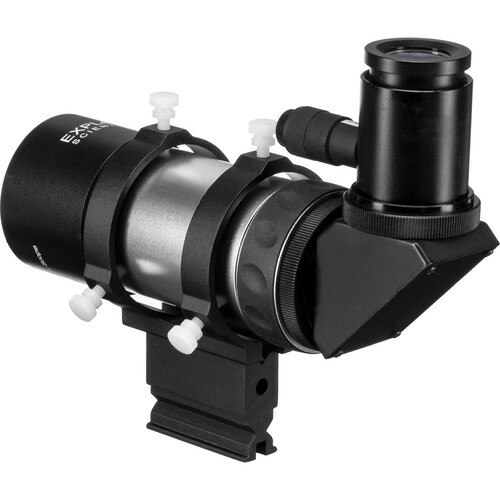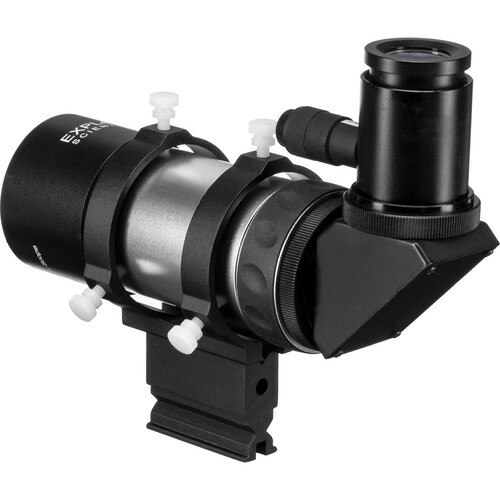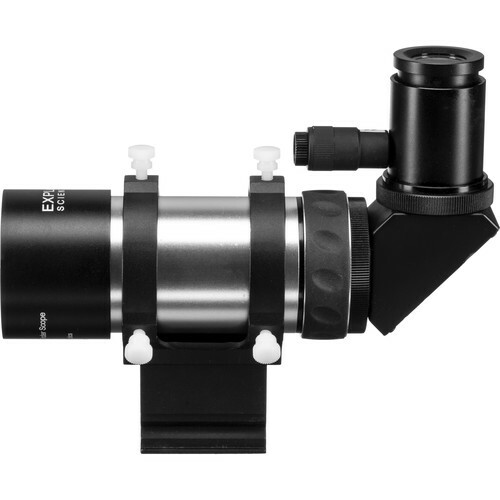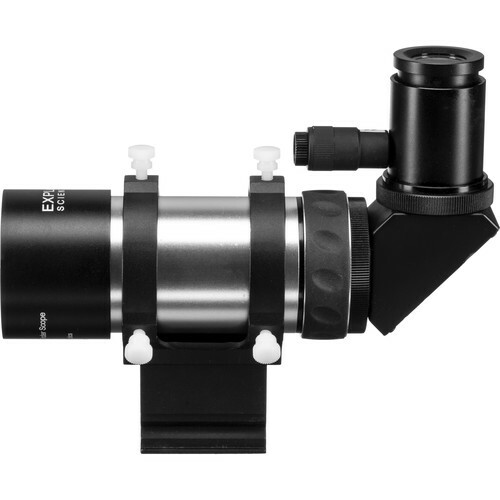 Explore Scientific 8x50 Erect Image Illuminated Polar Finder Scope (Angled Viewing) 7 degree field of view!
Features
Corrected View for easy viewing
Variable Deep Red Illumination
Northern and Southern Polar Markings for either hemisphere
Field of View: 7°
The silver Explore Scientific 8x50 Erect Image Illuminated Polar Finder Scope (Angled Viewing) is an illuminated finder scope that offer right-side-up and left-to-right corrected views for ease of use when attached to a telescope. Features an illuminated eyepiece at a 90° angle from the scope for comfortable viewing.Brilliant design and solidly built. (Other finders are poorly constructed and flimsy )Works well under light polluted Skies.Here is what you get in the package:
Explore Scientific 8x50 Erect Image Illuminated Polar Finder Scope (Angled Viewing)
*Dual-Ring Quick Release Bracket
*Batteries
* Limited 1-Year USA Warranty, Extendable to Transferrable Lifetime Warranty with Registration
About Us

About Us

Rkastro offers a wide selection of. Telescopes, Unique telescope accessories, Eyepieces, Vintage and other astronomically related accessories.
New telescope items: All products are warranted as per by the manufacture and as such, any warranty claims within the period must be made directly to the manufacture and according to their policies.

We are amateur astronomers ourselves and enjoy the hobby of astronomy; You are sure to come across something of interest in our listings at one point or another.

Please join our ebay listing to be kept up to date and visit our ebay store as well. We are always adding some new or used that's of interest to amateur astronomers.
Payment

Payment

We accept payment by: Paypal.
Shipping

Shipping

We take great care packaging every item to ensure safe shipment to you. Once your order has been processed and we have received cleared payment, your item will be dispatched as soon as possible. Usually within 2 days, many within 1 day.

You will receive a tracking number via ebay.

Please note that you as the buyer are responsible for any additional import duties and taxes on merchandise you purchase in the event they are applicable. We do not charge these fees ourselves. They may be charged by the freight company themselves. The majority of used telescopes and accessories are free of duty to the best of our knowledge.
Brokerage fees may be charged by some carriers, such as UPS for example.

We ship via USPS. (Canada post) and also UPS courier services.

All goods are shipped from our warehouse in Toronto, Ontario . Canada.
Terms

Terms

We guarantee that the goods we show in this listing are as advertised.

We strive for accuracy and the majority of the time the listings include photos of the actual item (
Always the case with Used items).

Please be sure to read the description of the item and ensure it is going to be suitable for your intended purpose and use.
In the event you have any issues, please contact us first and we will be happy to assist you.

You are dealing with an established and reputable Ebay seller.
Returns

Returns

Genuinely faulty goods will be replaced or money refunded, however we must be advised of any faulty goods upon receipt of the item within 48 hours. It is the customers responsibility to pay for and ship the item back to us. If the item is found to be faulty, we will also refund the postage cost.

All new goods returned must be as new and in original packaging with all instruction manuals , etc intact.
If this is not the case, then we reserve the right to charge a restocking fee of 25% as a minimum.
The final decision on this is ours, upon receipt of the package.

Please note: Due to their nature, electronic items are not returnable .

We do not offer refunds due to buyer remorse; the only other instance where we will offer a refund is if the item
Was inaccurately described or an error was made in the listing. We do strive for accuracy .

We guarantee that the items are shown and described in this listing and are accurate

You are dealing with a reputable and experienced Ebay Seller.
You may also be interested in.....
View more great items
Template by Froo Apps
Froo Frooition www.froo.com | selling manager applications, eBay design, eBay store design, eBay shop design, eBay template design, eBay listing design

Filed under: Eyepieces & Accessories