Current Price: $683.96
Buy It Now Price: $683.96
Bids: 0

ebay template
Fast'n Free
Delivery
Safe & secure
Shopping
Support
Feel free to Contact us
shop products
about us
feedback
newsletter
contact us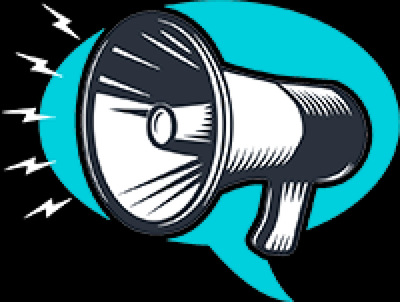 Gskyer Telescope, 600x90mm AZ Astronomical Refractor Telescope, German Technolo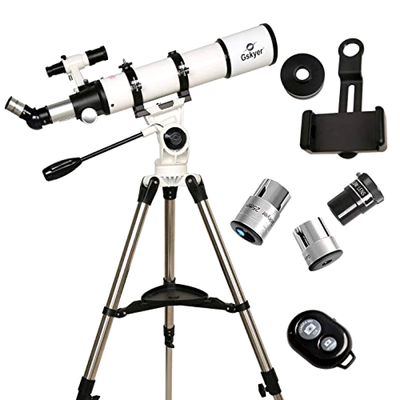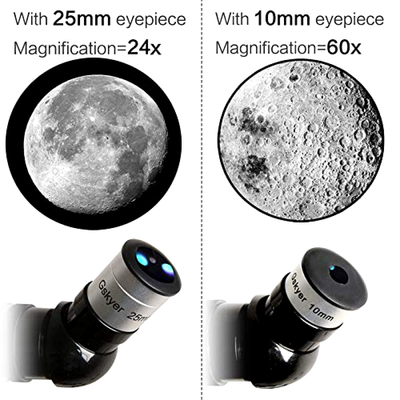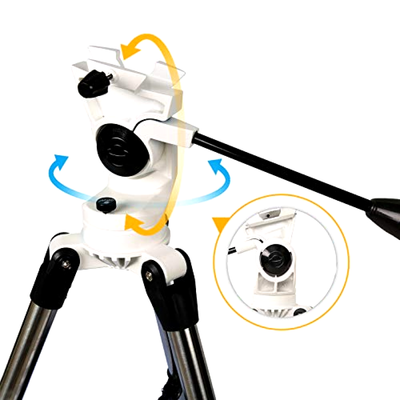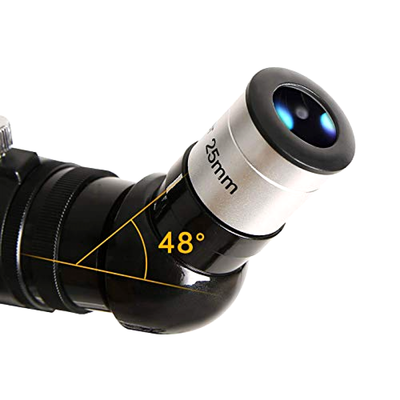 Telescope Specification - Aperture: 90mm(3.5in) - Focal Length: 600mm(23.62in) - Focal Ratio: F6.7 - Eyepiece1: 25mm(0.98in) - Magnification1: 24X - Eyepiece2: 10mm(0.39in) - Magnification2: 60X - Eyepiece3: 5mm(0.196n) - Magnification3: 120X - Max Magnification: 360 - Finderscope: 6*30 - Zenith Mirrors: 48°Erecting BAK7 prism - Mount: AZ Altazimuth Mount - Optical coating: Multi Antireflection Green Film - Barlow lens: 3X - Resolution: ≤2.8 - Angular Field of View: 1°36" - Tuble connection: Hook Dovetail Plate - Tripod: 1.27inch stainless steel Tripod About Refund Policy We support customers return goods if you don't like, But We suggest that if you have any problems please contact us first directly,We have professional team and professional technical personnel to do the operation and guidance for you, I do hope you can support our work, and Love our products. About Feedback Your satisfaction and positive feedback is very important to us if you are satisfied with our items and services. If you have any problems with our items or services, please feel free to contact us first before you leave feedback. We will do our best to solve your any problems and provide you the best customer services. Product Description Gskyer Infinity have over 20 years Optical history,Use of Germany's advanced technology, for different groups of people from different telescopes for science, astronomy, exploration, and tourism, etc.Gskyer's value priced Powerseeker 90600AZ is an affordable entry high level telescope with some nice extras like a correct image prism and "The Sky" astronomy.
ã?High Quality Opticsã??600mm(f/6.7) focal length and 90mm aperture, fully coated optics glass lens with high transmission coatings creates stunning images and protect your eyes.
ã?High Magnificationã??Come with three replaceable eyepieces(24X, 60X,120X) and one 3x Barlow lens. 3x Barlow lens trebles the magnifying power of each eyepiece.
ã?Adjustable Tripodã??This telescope allows for many different viewing positions with a adjustable aluminum tripod. The height of aluminum tripod can be adjusted from about 31.5-inch to 49-inch.
ã?Easy to Operateã??No tools are required for reflecting telescope even for the novice, quick and easy to focus.
ã?What You Getã??AZ90600 telescope with 3 eyepieces, our 12-month worry-free warranty and friendly customer service.

shipping policy return policy payment option contact us
Enjoy fast and reliable shipping when you buy your products from us.
All items we sell ship for free within the U.S.
Orders usually ship within 2 business days. All items that we ship have a tracking number.
You can find your tracking number by clicking on "My eBay" and scrolling down to your purchase with us.
When checking out, please double check that the address you would like to have your order shipped to is the address showing as the ship to address. If you see a different address than the One you want your order to be shipped to, just edit the address to your desired ship to address.If your tracking number is available, it can be found there. If there is no tracking number and you feel your item should have shipped already please let us know and we will assist.
Thank you 🙂
We understand that occasionally a product might not work for you. That's why all of our products come with a full 30-day return privilege for any reason.
Just ship it back to us packed well and we'll process a refund when they arrive back in a good condition.
Please contact us BEFORE any return - we may solve your problem faster than you think.
Please avoid opening a return case before sending us a quick message.
If we accidentally sent the wrong item please let us know asap by sending us a quick message.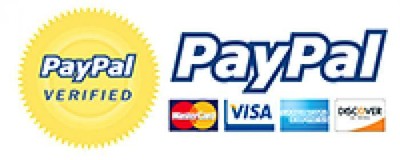 We gladly accept PayPal payments and all major credit cards through PayPal's easy & secure checkout. Please note: You do not need to have a PayPal account to check out.
eBay will direct you to the PayPal payment page where you can then enter your credit card information without requiring you to set up PayPal account.
Please remit your payment within 2 business days.
We understand that returns and exchanges can often be a hassle. That is why we try to make things as easy as possible for our customers. We will gladly accept returns for refund or exchange within 30 days. Please contact us through the eBay messaging system to request return authorization for you order. Please include your ebay user ID in your email for reference.
Please feel free to contact us to discuss anything that you may have a question about.
We answer fast, usully within less than 24 hours.
Contact us via the eBay messaging system here.
shop products
about us
feedback
newsletter
contact us
?© Copyright all rights reserved.
Tagged with: Amateur Astronomy • astronomy • telescope
Filed under: High-End Telescope Auctions (USA)