Current Price: $939.00
Buy It Now Price: $939.00
Bids: 0

Template By Froo!
Meade LX65 8" f/10 ACF Catadioptric Telescope (OTA only)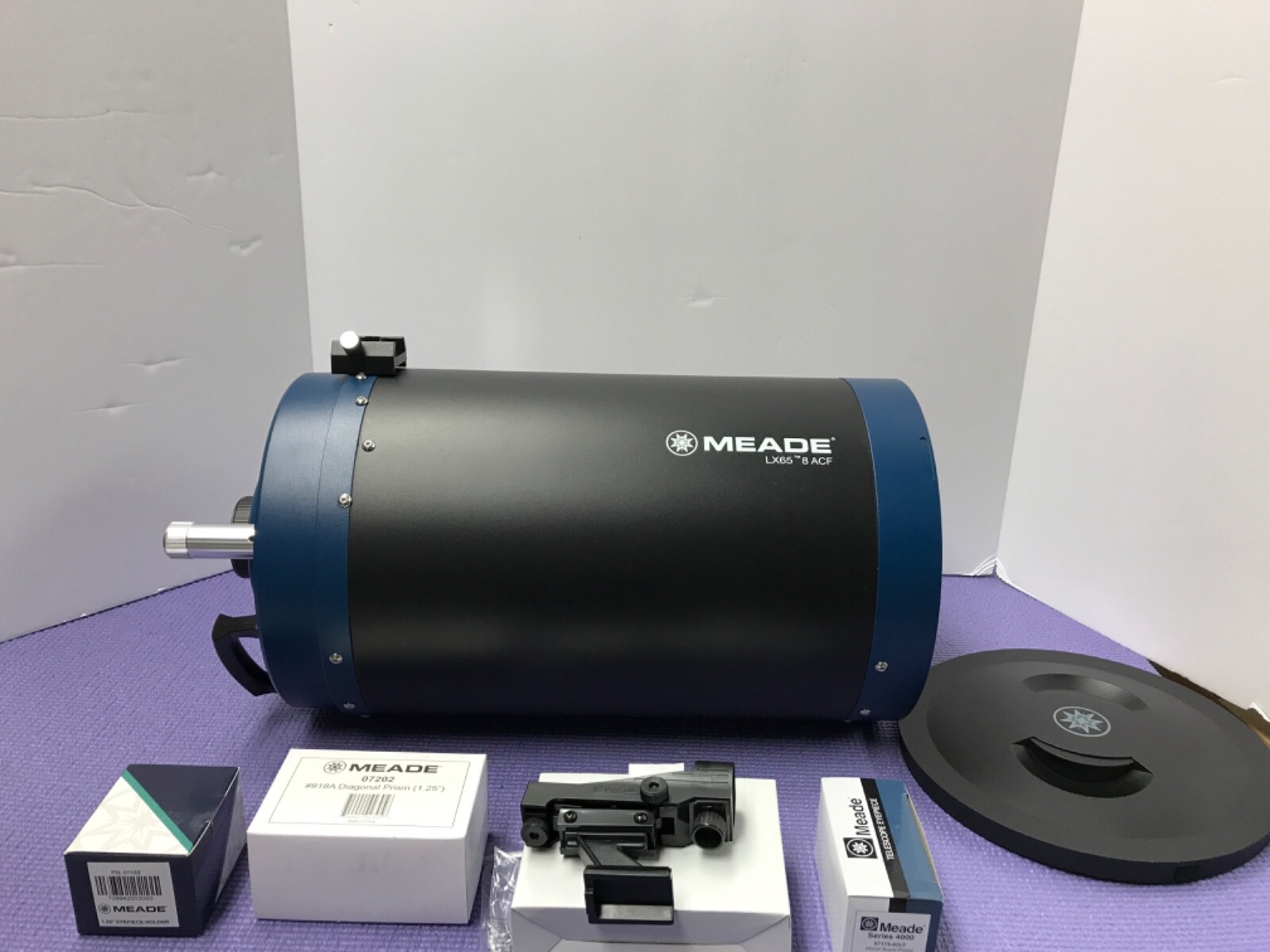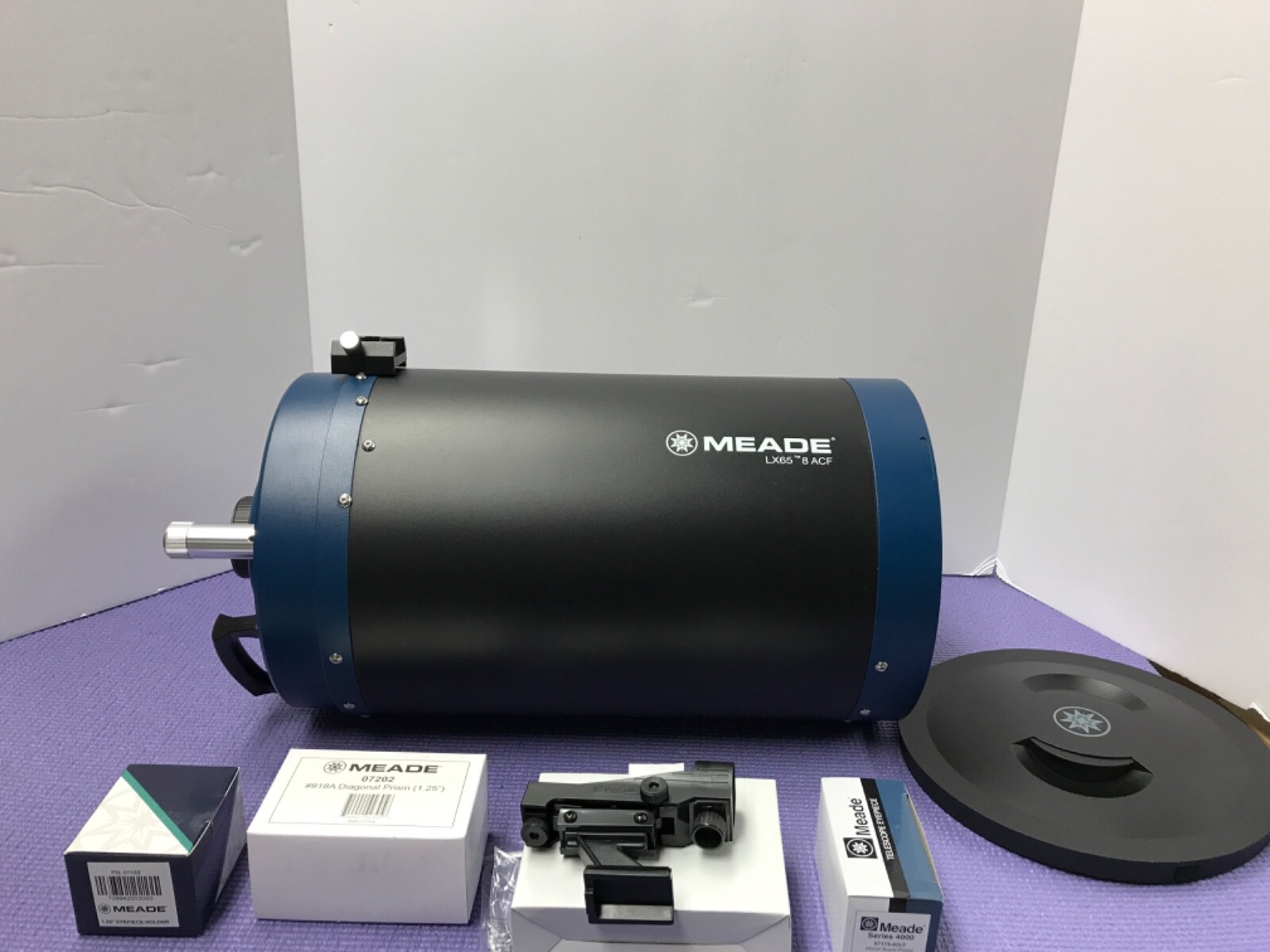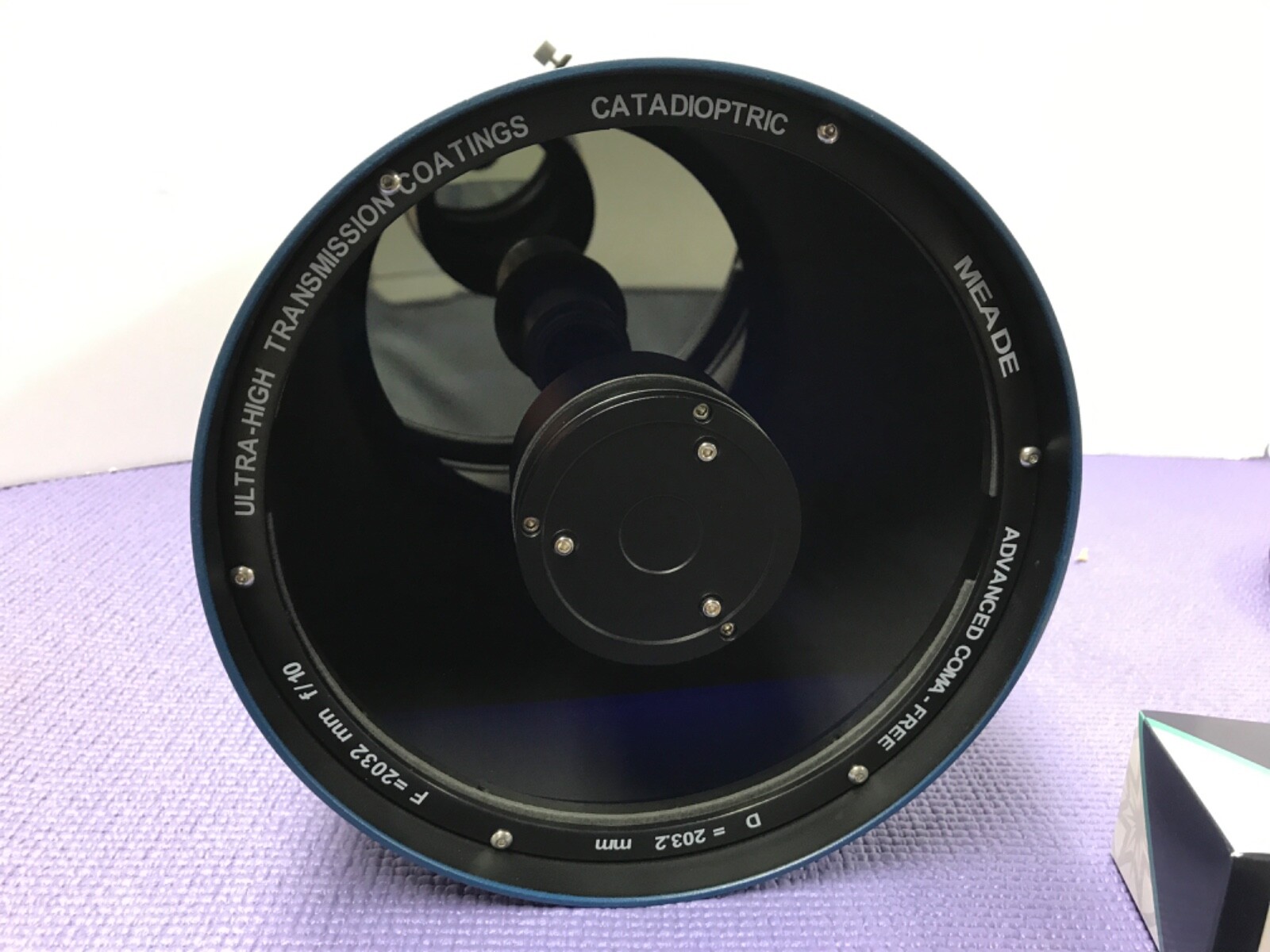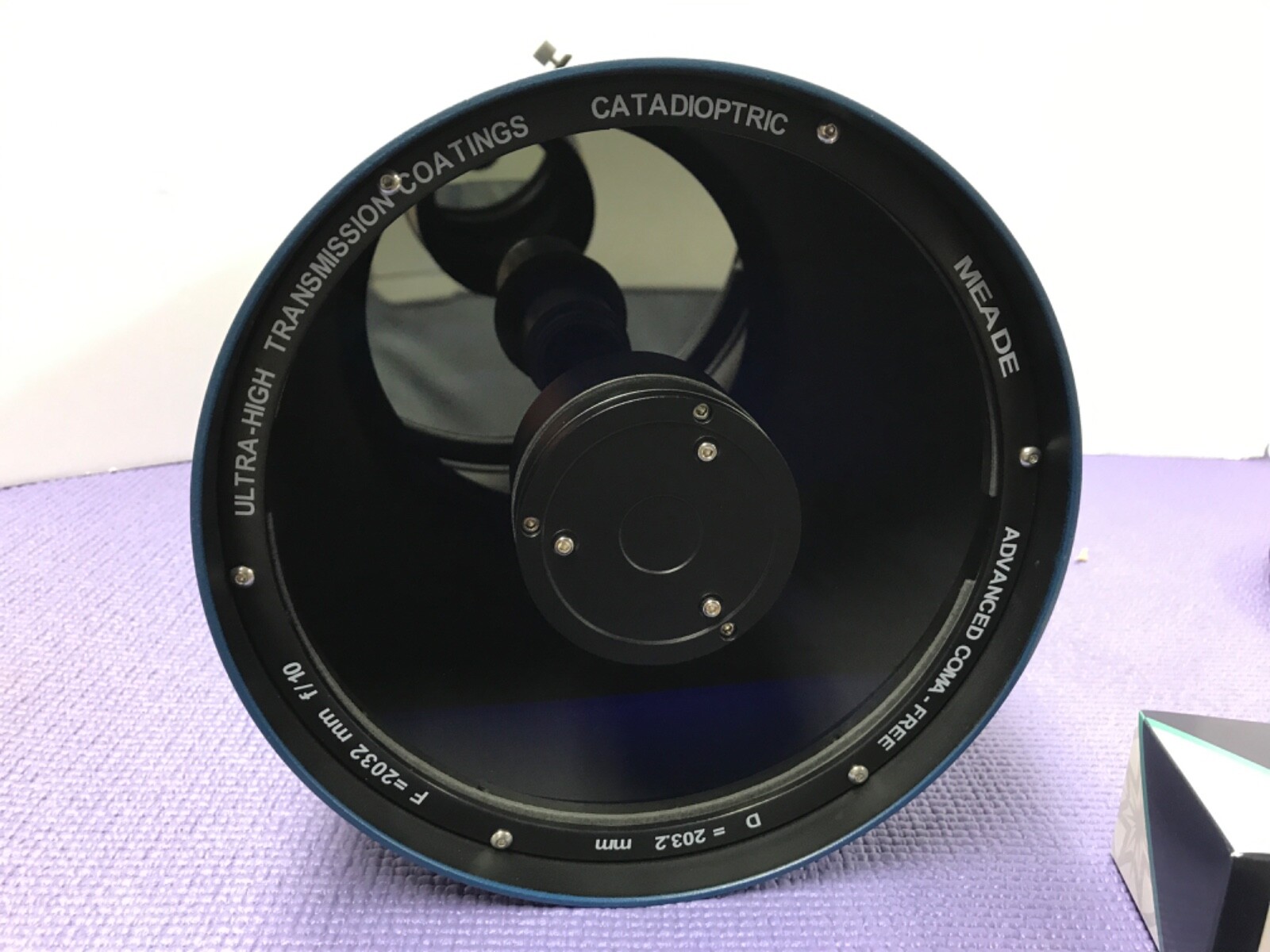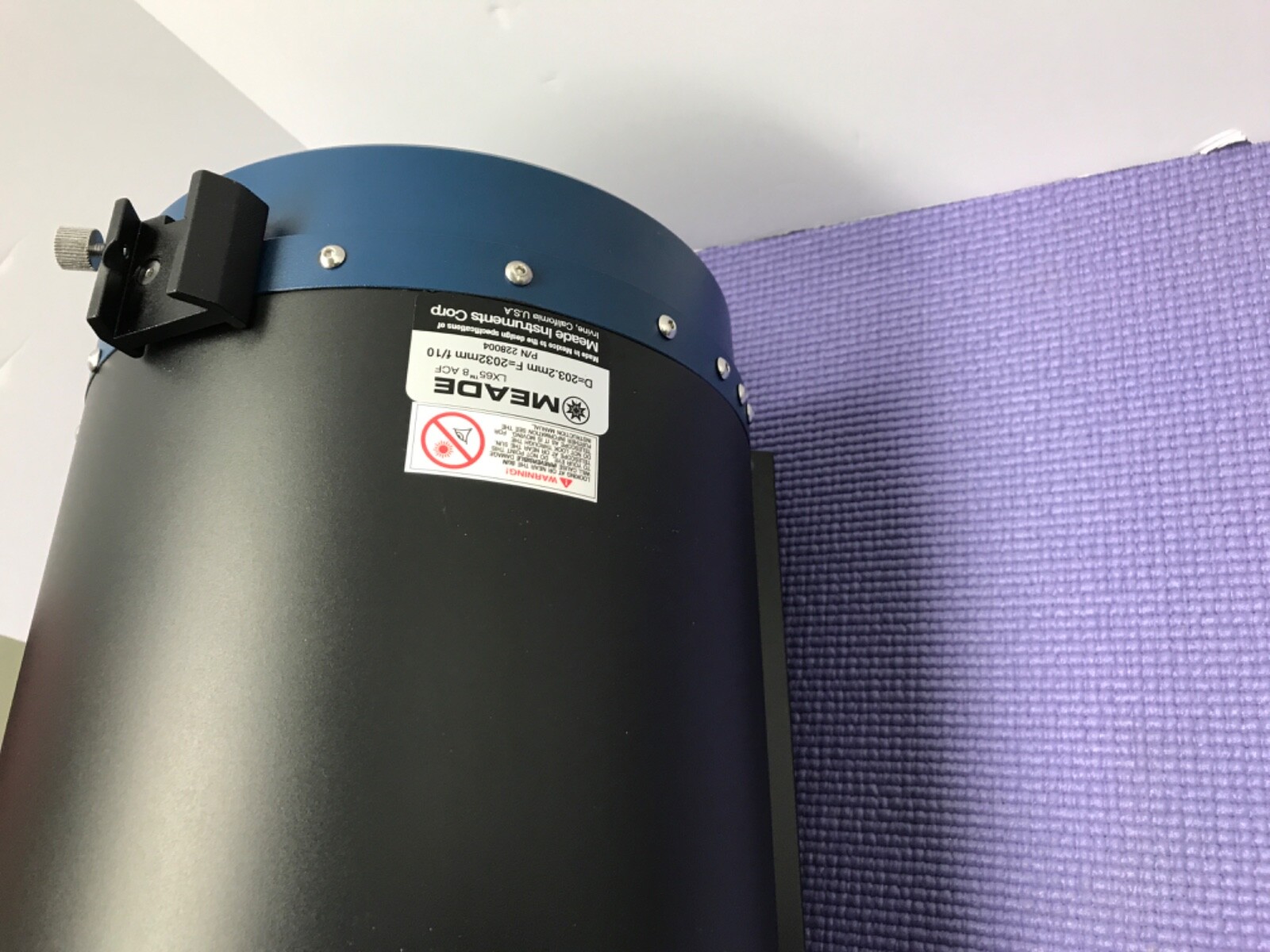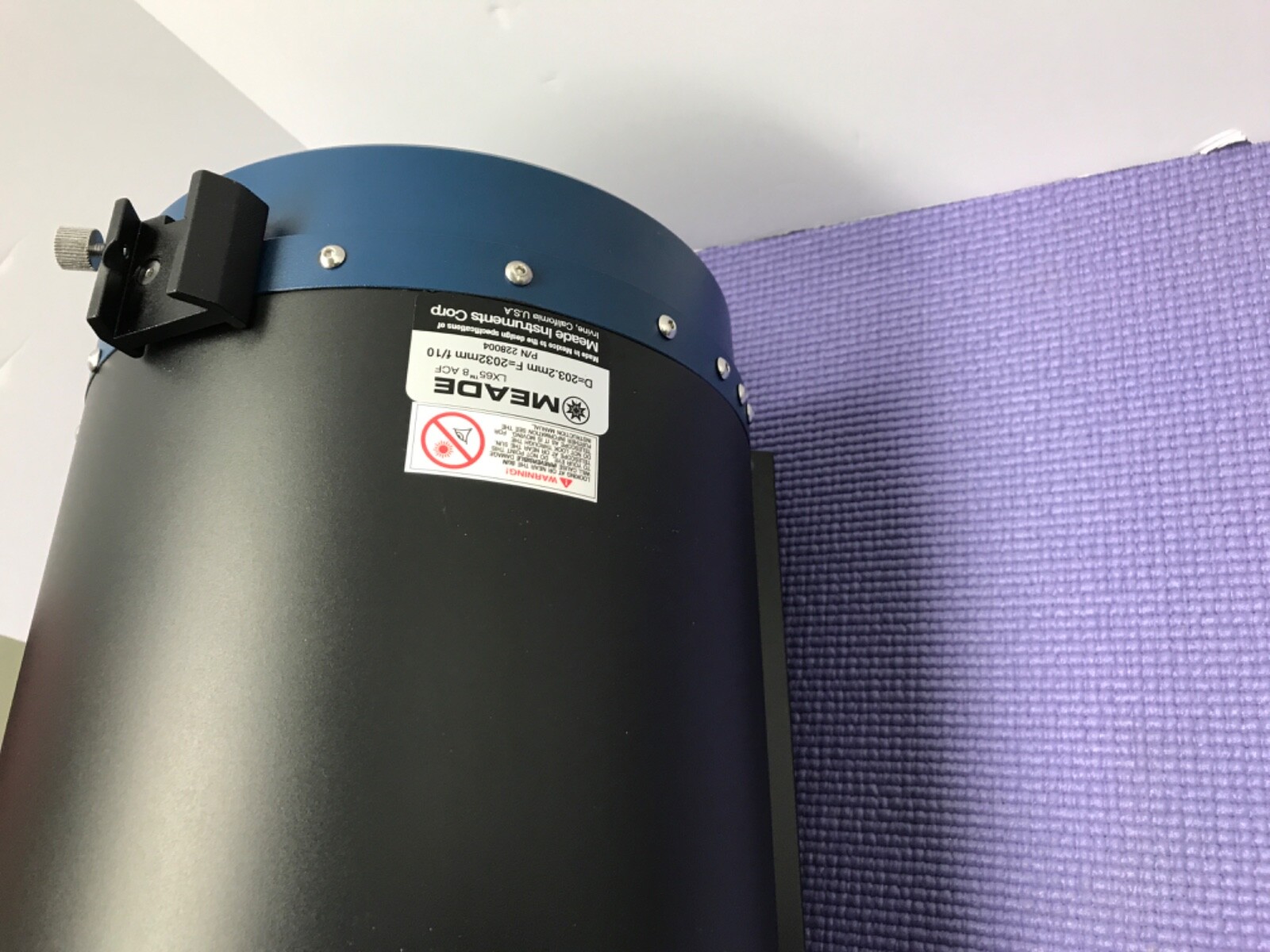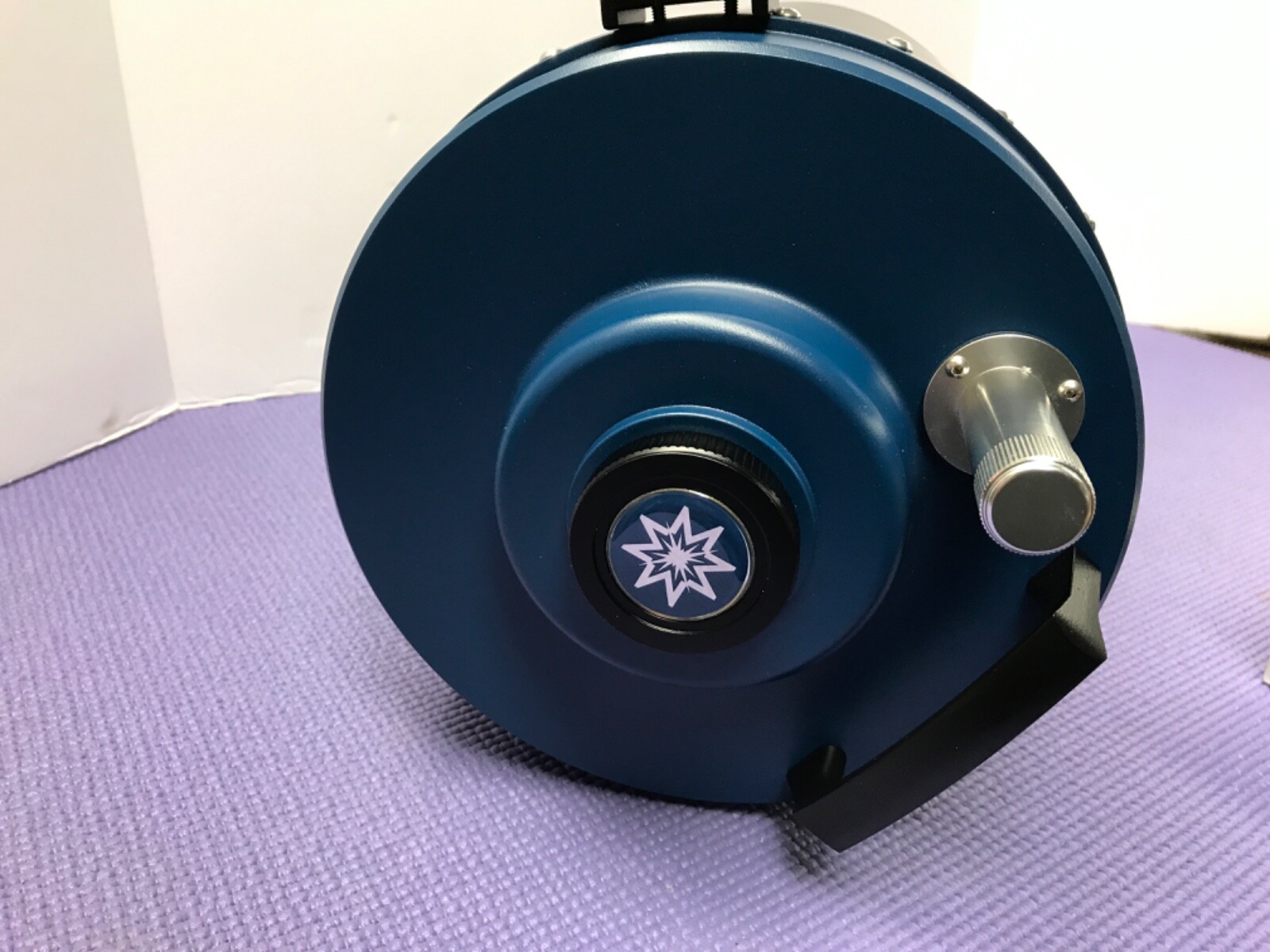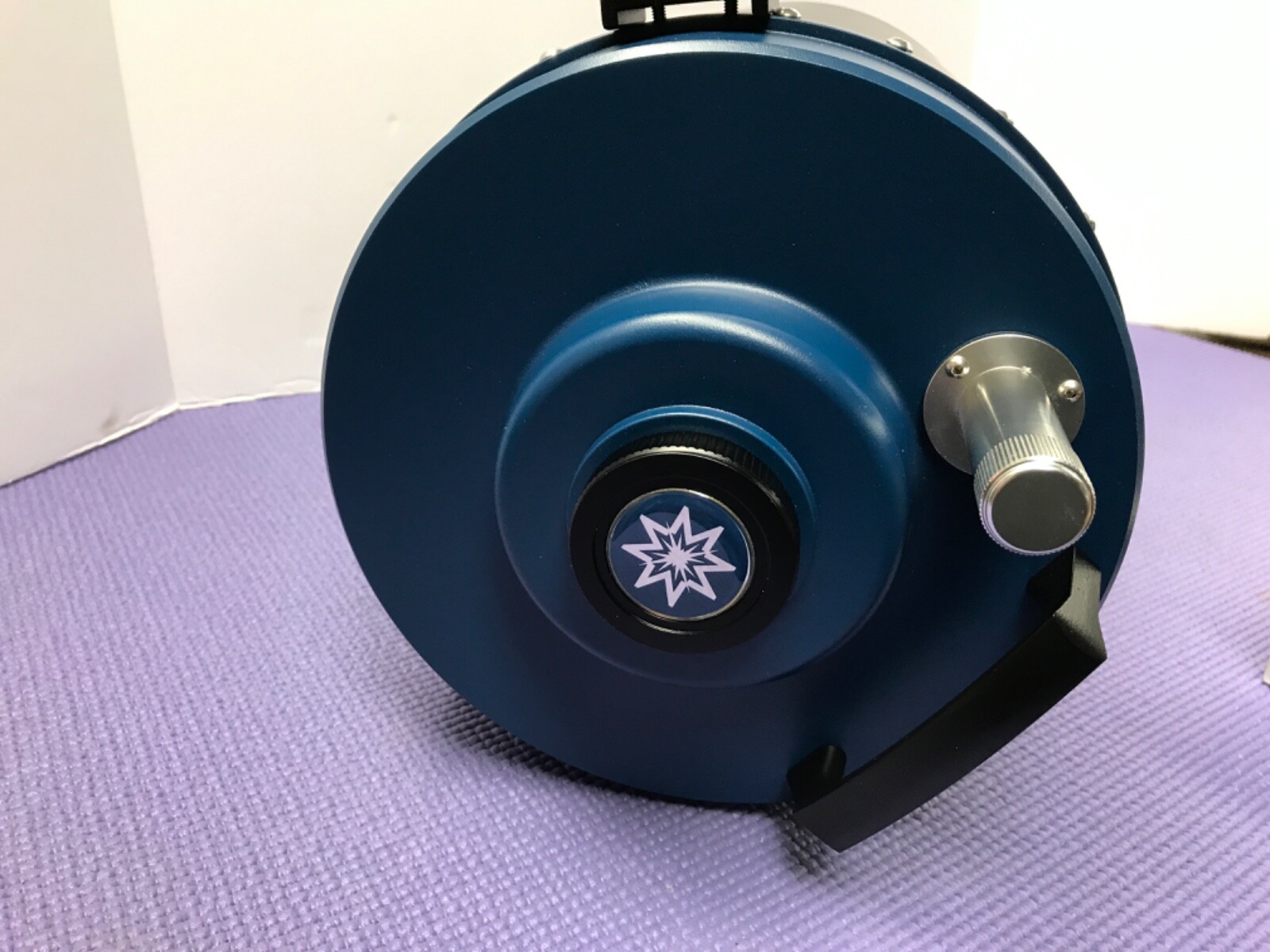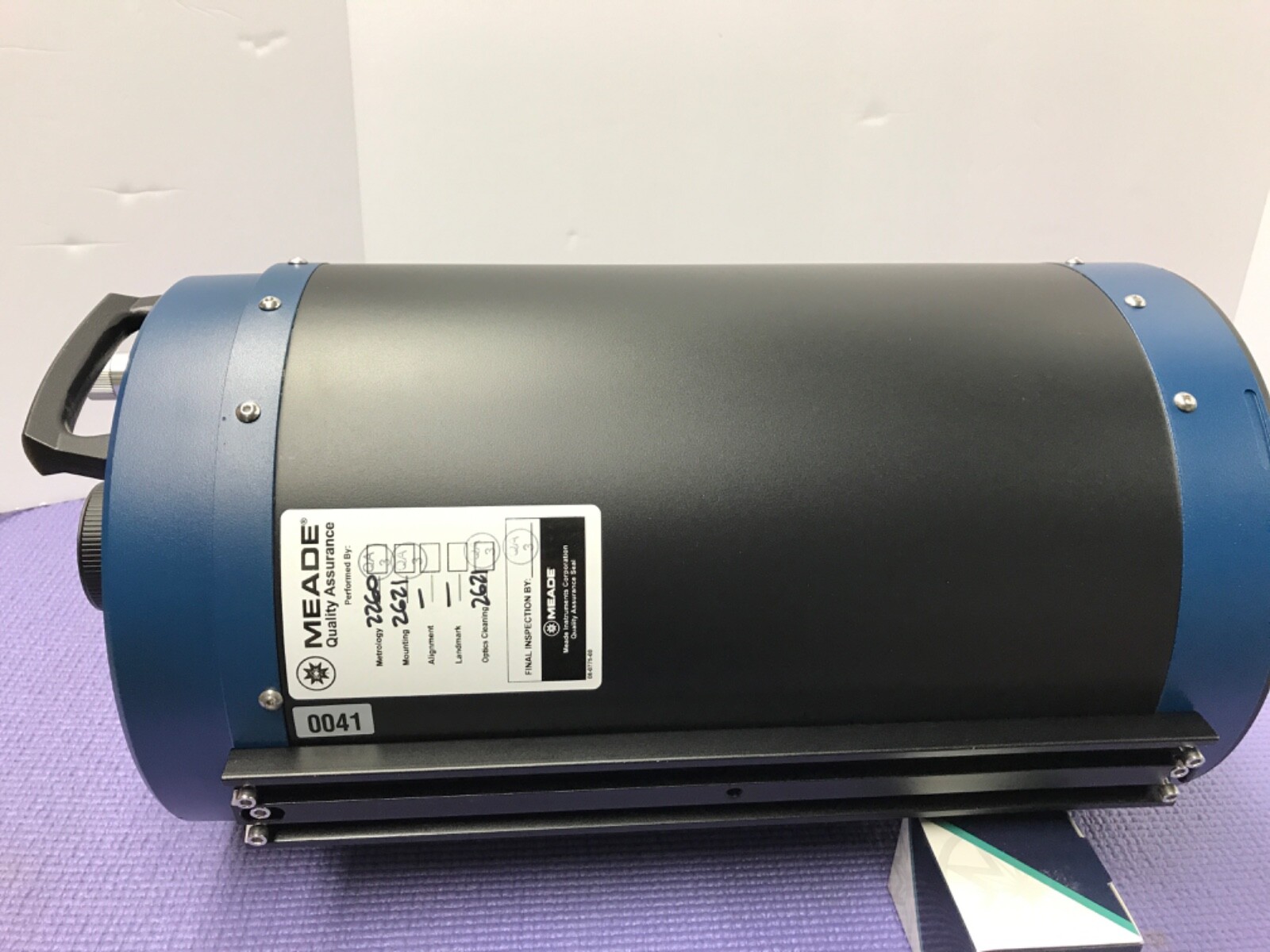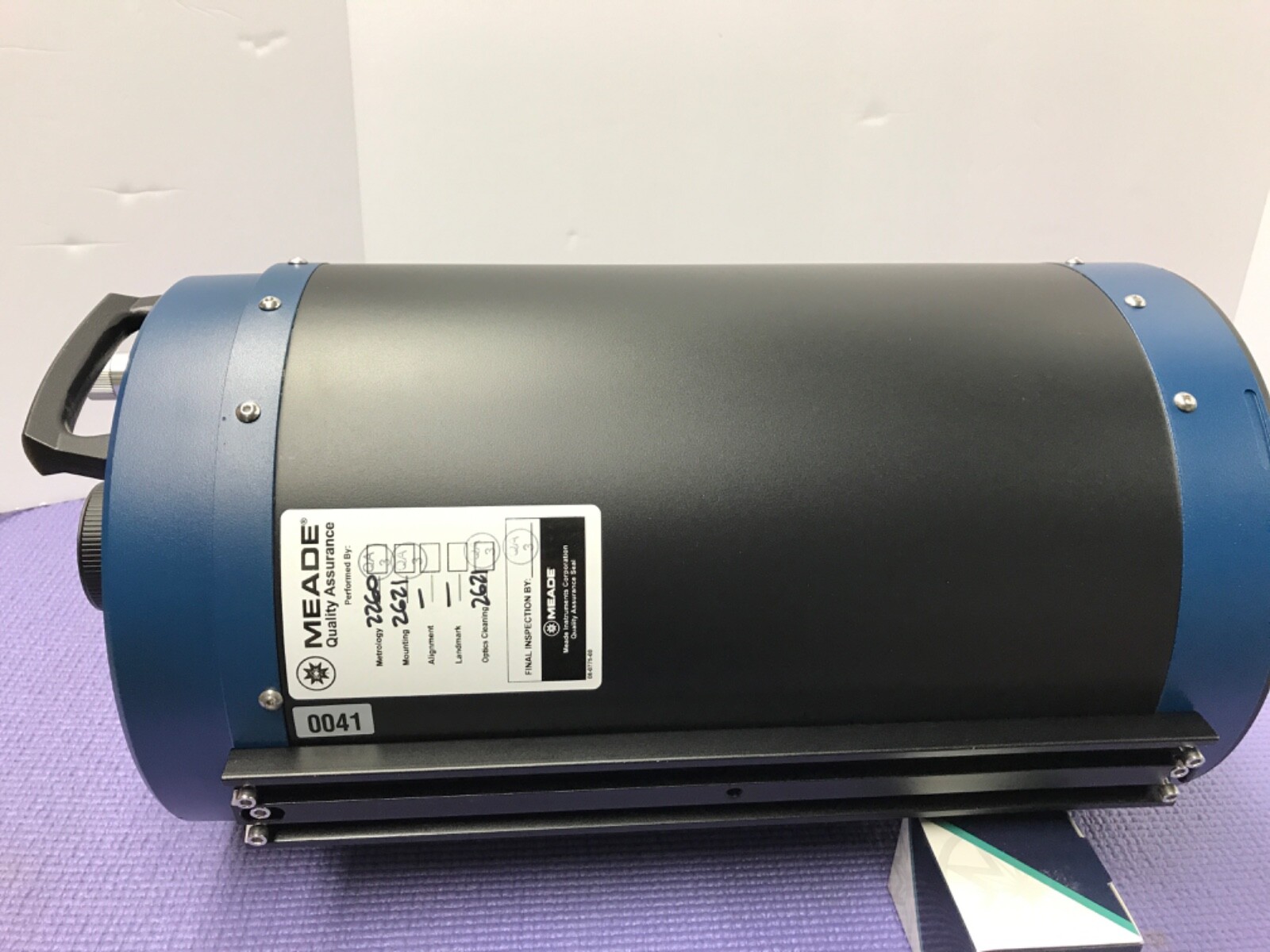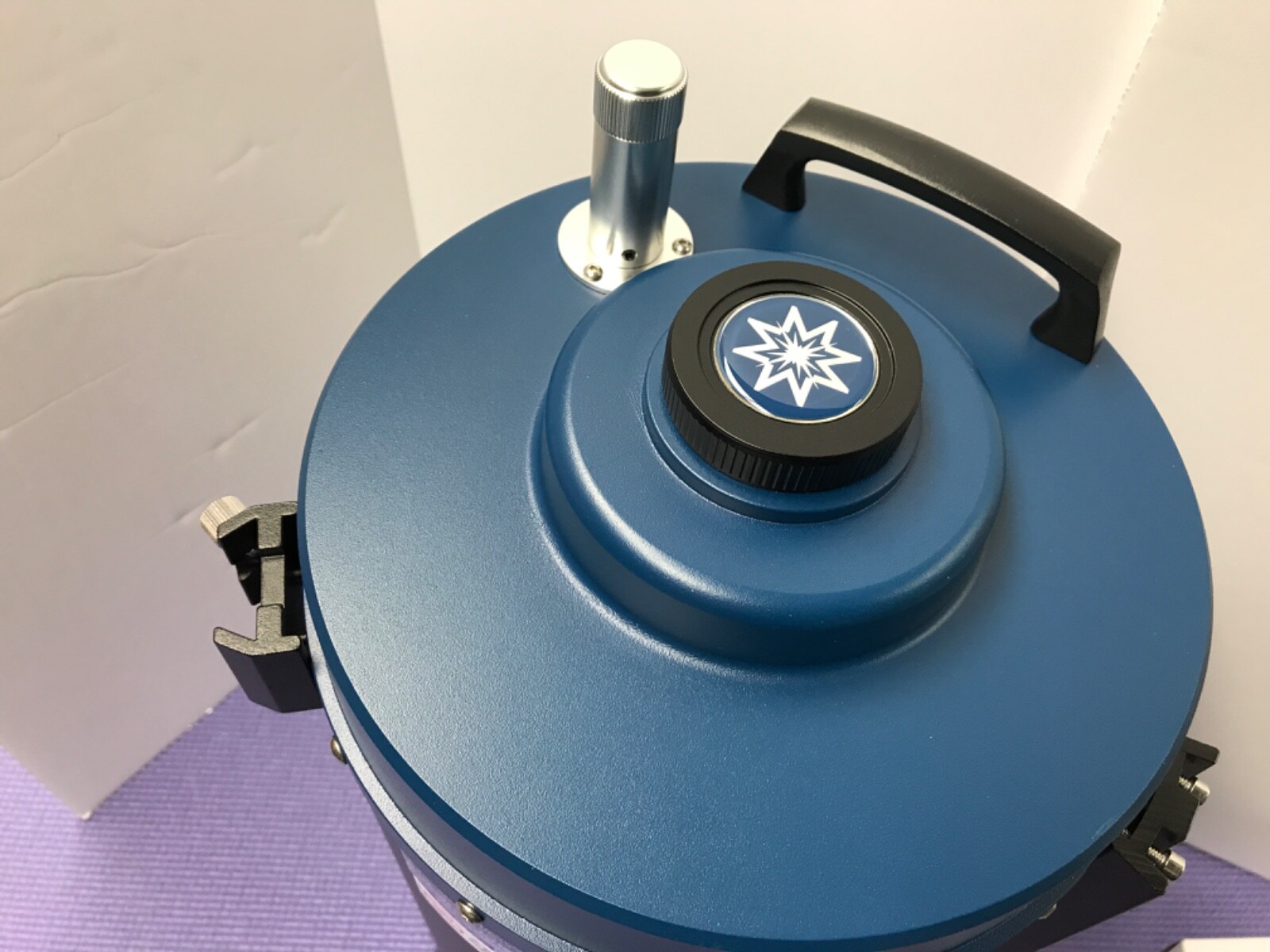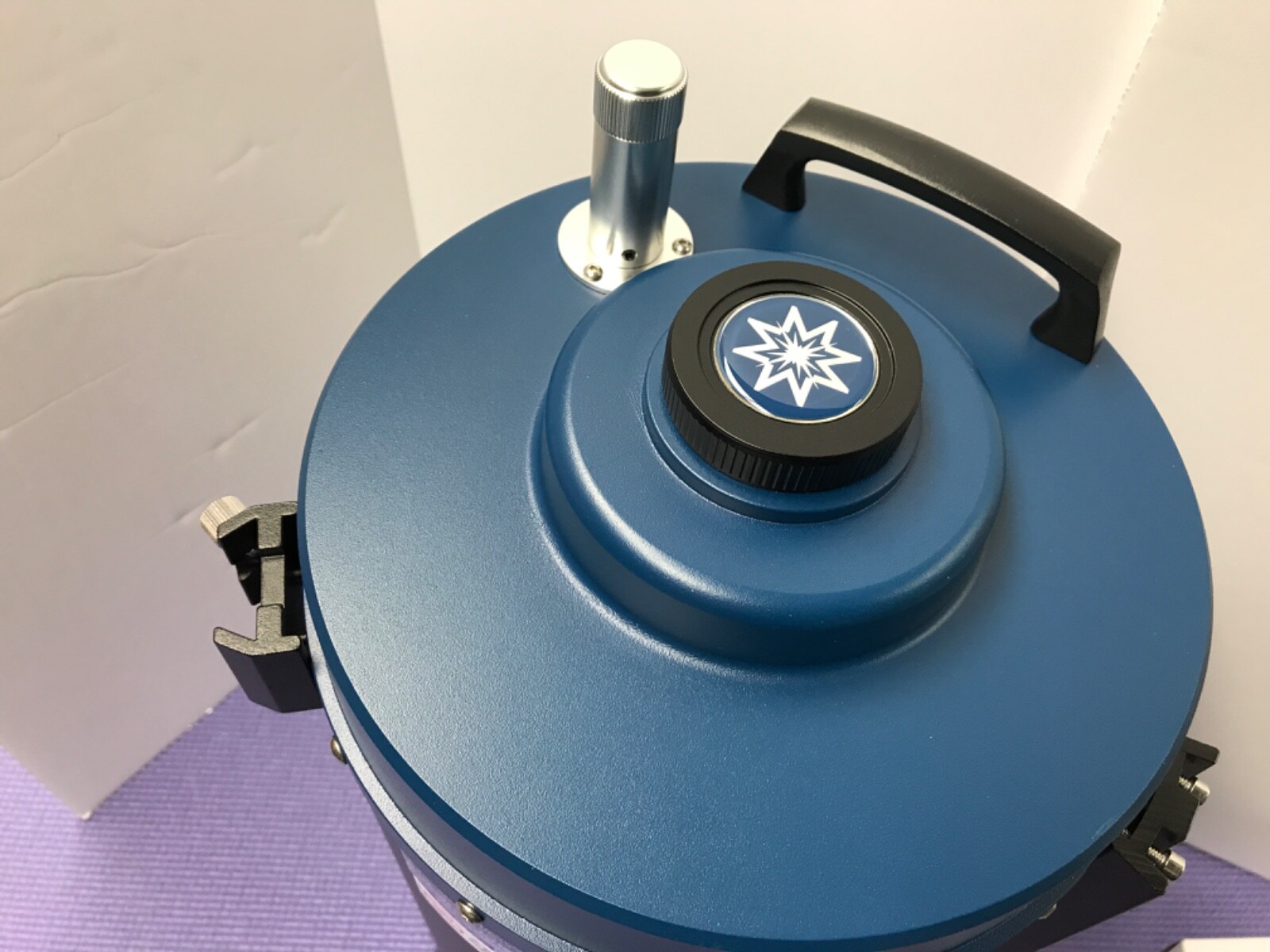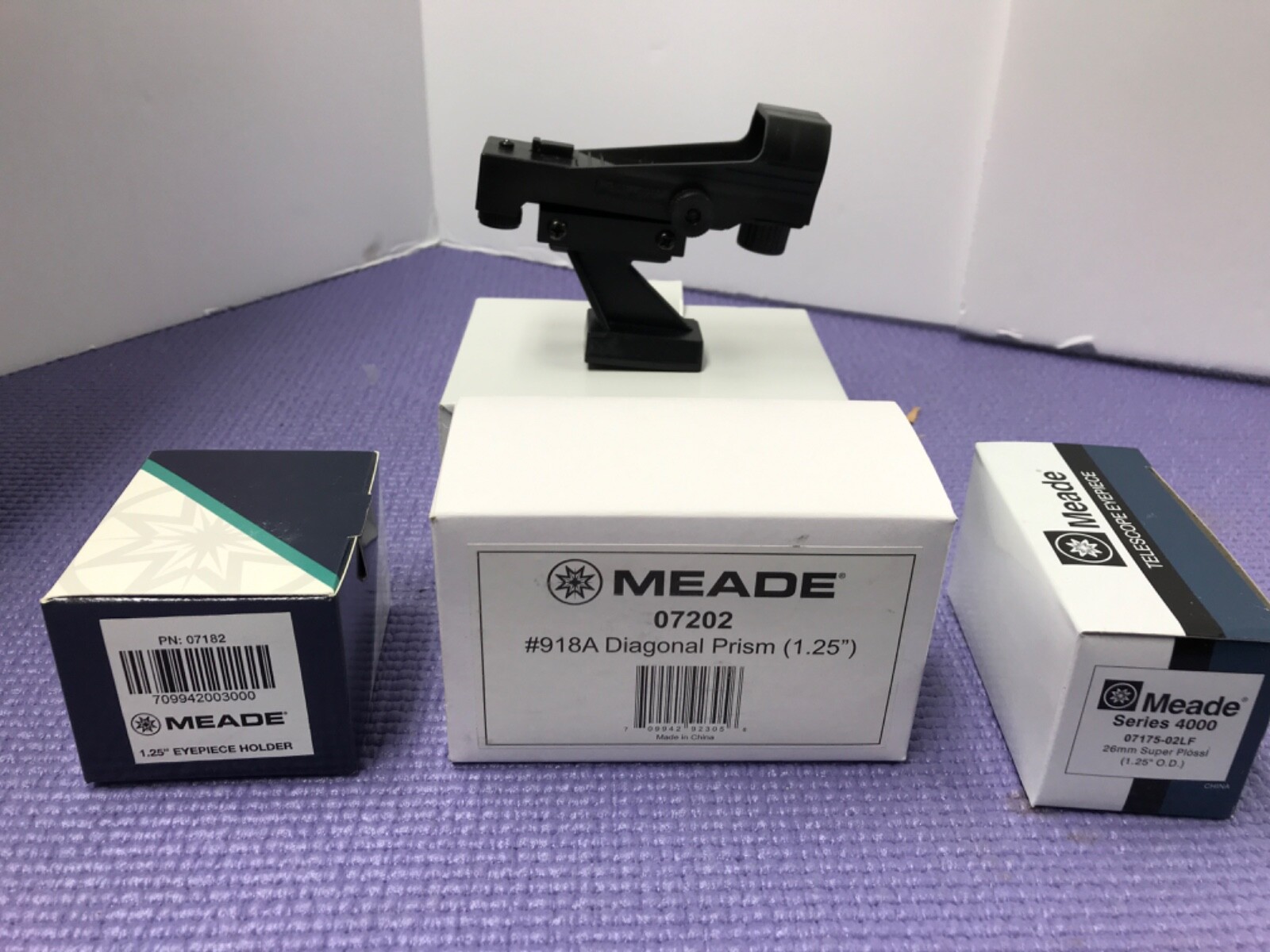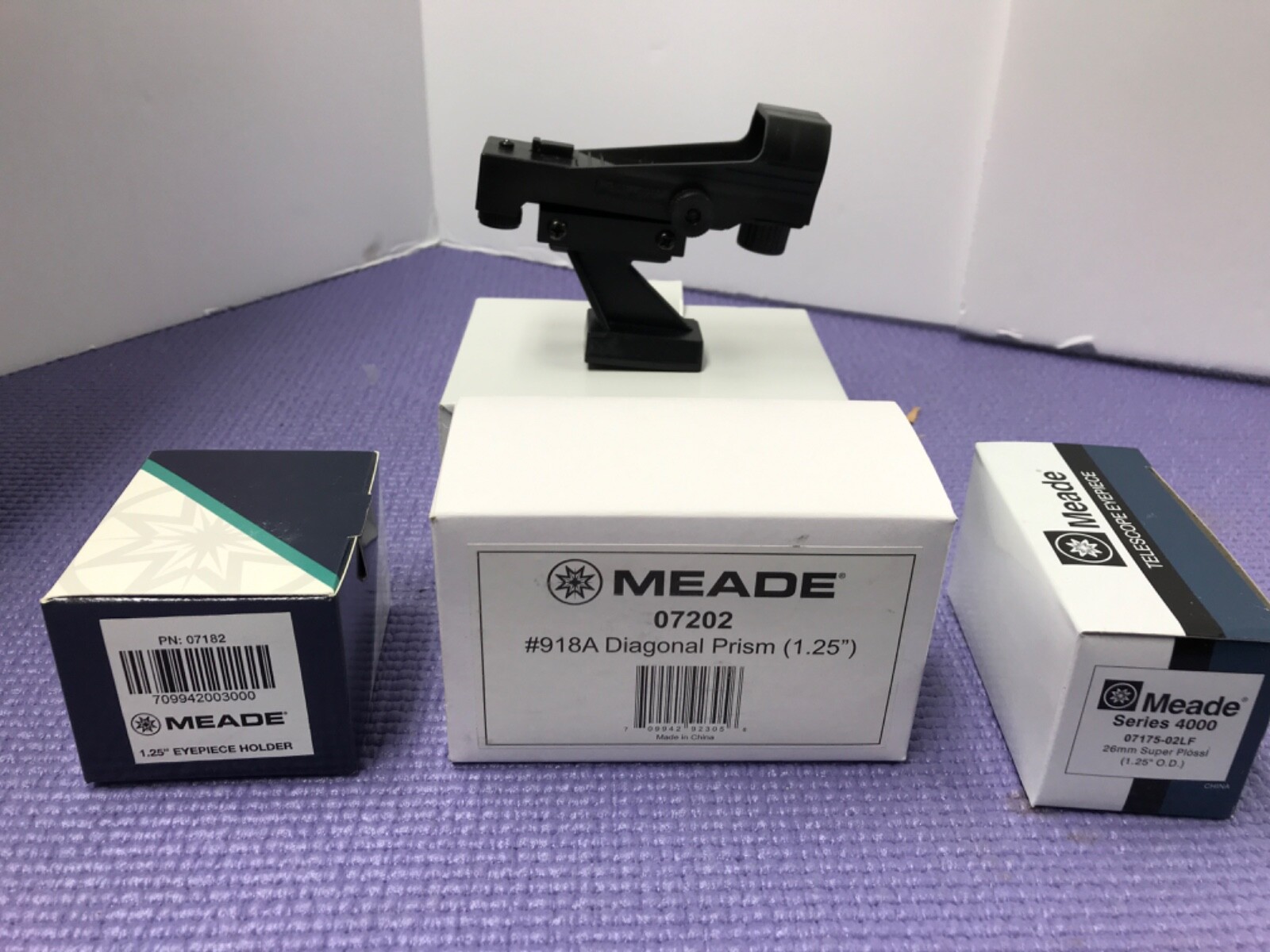 Meade LX65 8" f/10 ACF Catadioptric Telescope (OTA only)
Optical Tube assembly only , will fit Vixen style dovetail receptacle used by majority of mount manufacturers .
Meade Instruments built the LX65 8" f/10 ACF Catadioptric Telescope utilizing their Advanced Coma-Free (ACF) catadioptric-variant design to reduce color fringing and off-axis comas and to enable it to clearly resolve dim deep-sky objects , Planets and easily split binary stars with tack-sharp clarity.
A true-multi purpose telescope.

The ACF system is Meade's Ultra-High Transmission Coatings (UHTC) system that vastly improves light transmission through the entire light path across the whole visible spectrum. Dual combination of high-transmittance lens coatings and highly reflective mirror coatings boosts image brightness to maximum effect , while minimizing internal and external light loss and diffraction. Developed by Meade Engineers and exclusive to Meade Instruments telescopes.
203mm (8") aperture gathers enough light for viewing within the solar system , such as the Moon, Jupiter Saturn, Mars and Venus as well as deep-sky objects like nebula, galaxies, and globular clusters.
f/10 focal Ratio. (Can be converted to F6.3 with optional reducer)
Long 2032mm focal length provides a high magnification potential
Catadioptric light path produces long effective focal lengths in a small OTA to make it powerful, yet easier to store, transport, and set up. It's lightweight!
Advanced Coma-Free (ACF) optical design corrects astigmatism and off-axis comas better than similar Cassegrain configurations due to Meade's unique design.
Single-speed internal focusing mechanism.
Optical Design:
Advanced Coma-Free System:Reduces off-axis comas and astigmatism for sharper images
Eliminates diffraction spikes for better resolution
Aplanatic design produces flat, distortion-free images across the field of view—especially at the edges
Ultra-High Transmission Coatings (UHTC): (Proprietary to Meade Instruments)All corrector plate and mirror surfaces are fully multi-coated
Engineered to optimize visual, photographic, and CCD imaging
Improve light transmission across the entire visible spectrum through the optical path
Corrector plate coatings made up of multiple layers of aluminum oxide (Al2O3), titanium dioxide (TiO2), and magnesium fluoride (MgF2)
Mirror coatings consist of aluminum with multi-layer coatings of titanium dioxide (TiO2) and silicon dioxide (SiO2)
Vixen-style dovetail plate is compatible with a wide variety of mounts
Included Accessories:
*Meade Super Plossl 26mm eyepiece 1.25". (Gives 79 x magnification)
Threaded to accept filters.
* Eyepiece /nosepiece holder 1.25". (Optional accessories allows the use of camera adaptor for Digital SLR and 2" eyepieces)
* Meade Star Diagonal 1.25" for right angle viewing.
Finder:
Unmagnified view has a wide field of view for easier alignment and faster star-hopping navigation
Also has Multiple intensity levels ensure reticle (red) visibility without affecting your night-adjusted vision
1 year Manufacturers warranty

(#228014) Meade LX65 8" f/10 ACF Catadioptric Telescope (OTA only)
About Us

About Us

Rkastro offers a wide selection of. Telescopes, Unique telescope accessories, Eyepieces, Vintage and other astronomically related accessories.
New telescope items: All products are warranted as per by the manufacture and as such, any warranty claims within the period must be made directly to the manufacture and according to their policies.

We are amateur astronomers ourselves and enjoy the hobby of astronomy; You are sure to come across something of interest in our listings at one point or another.

Please join our ebay listing to be kept up to date and visit our ebay store as well. We are always adding some new or used that's of interest to amateur astronomers.
Payment

Payment

We accept payment by: Paypal.
Shipping

Shipping

We take great care packaging every item to ensure safe shipment to you. Once your order has been processed and we have received cleared payment, your item will be dispatched as soon as possible. Usually within 2 days, many within 1 day.

You will receive a tracking number via ebay.

Please note that you as the buyer are responsible for any additional import duties and taxes on merchandise you purchase in the event they are applicable. We do not charge these fees ourselves. They may be charged by the freight company themselves. The majority of used telescopes and accessories are free of duty to the best of our knowledge.
Brokerage fees may be charged by some carriers, such as UPS for example.

We ship via USPS. (Canada post) and also UPS courier services.

All goods are shipped from our warehouse in Toronto, Ontario . Canada.
Terms

Terms

We guarantee that the goods we show in this listing are as advertised.

We strive for accuracy and the majority of the time the listings include photos of the actual item (
Always the case with Used items).

Please be sure to read the description of the item and ensure it is going to be suitable for your intended purpose and use.
In the event you have any issues, please contact us first and we will be happy to assist you.

You are dealing with an established and reputable Ebay seller.
Returns

Returns

Genuinely faulty goods will be replaced or money refunded, however we must be advised of any faulty goods upon receipt of the item within 48 hours. It is the customers responsibility to pay for and ship the item back to us. If the item is found to be faulty, we will also refund the postage cost.

All new goods returned must be as new and in original packaging with all instruction manuals , etc intact.
If this is not the case, then we reserve the right to charge a restocking fee of 25% as a minimum.
The final decision on this is ours, upon receipt of the package.

Please note: Due to their nature, electronic items are not returnable .

We do not offer refunds due to buyer remorse; the only other instance where we will offer a refund is if the item
Was inaccurately described or an error was made in the listing. We do strive for accuracy .

We guarantee that the items are shown and described in this listing and are accurate

You are dealing with a reputable and experienced Ebay Seller.
You may also be interested in.....
View more great items
Template by Froo Apps
Froo Frooition www.froo.com | selling manager applications, eBay design, eBay store design, eBay shop design, eBay template design, eBay listing design

Tagged with: Amateur Astronomy • astronomy • telescope
Filed under: High-End Telescope Auctions (USA)