Current Price: $11.08
Buy It Now Price: $11.08
Bids: 0

Phone Holder Adapter For Telescope Spotting Scope Rifle Phones Mount Microscope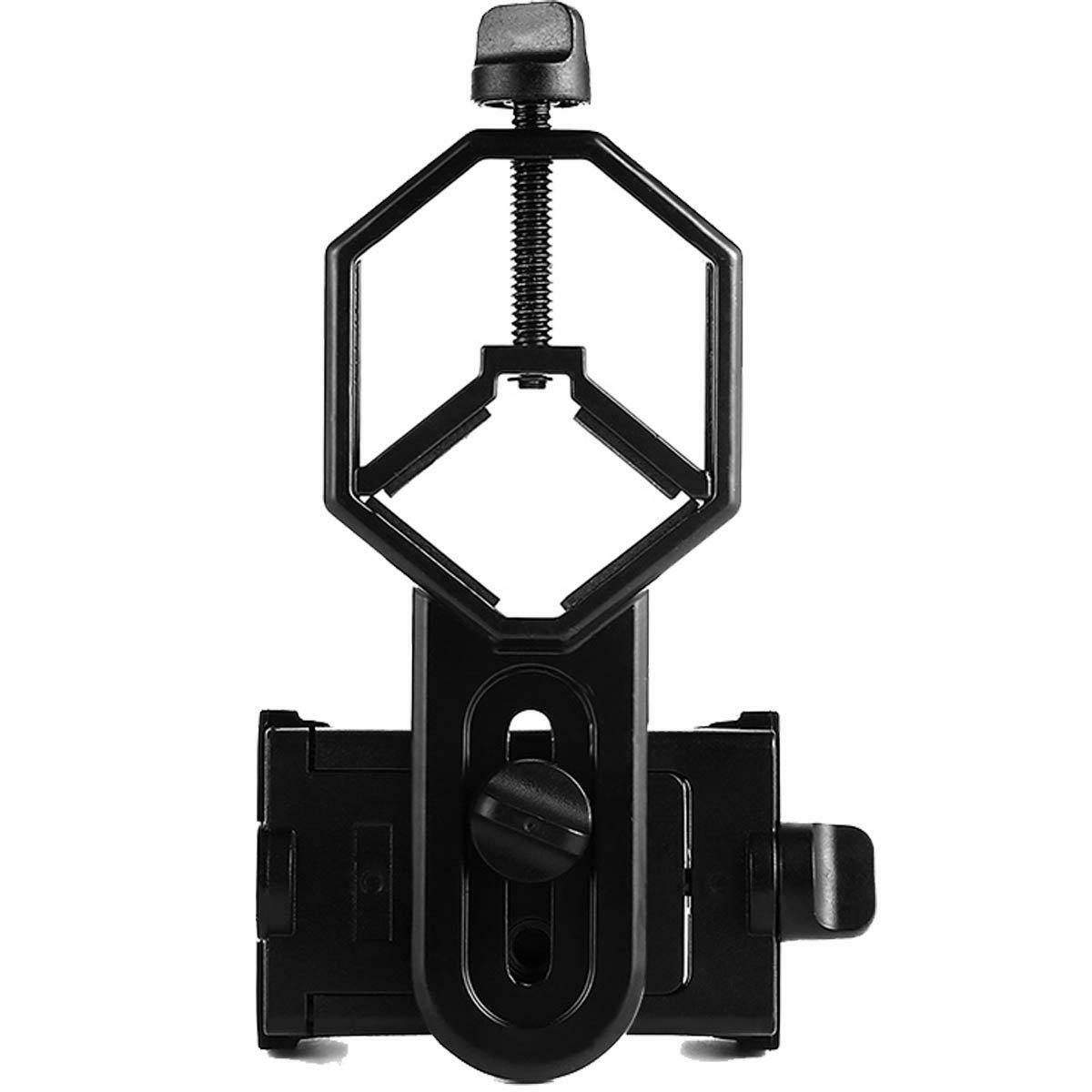 Summary
55 to 100mm has been tested fits iphone;iphone 5;5s;6;6 plus;7;7plus;Sony;Sony Xperia Z;Samsung Note;Samsung Galaxy S7;Galaxy 7;Galaxy 5;Galaxy Note 5;Samsung Note 4;ECT;Moto G5+ and many other brands
Fits eyepiece diameter from 25 to 48mm and 1.25" telescope;not fit 2" eyepieces;compatible with microscope;telescope;binoculars;monocular;spotting scope;night vision monocular and most optical device
Aluminum alloy shell;sturdy durable and lightweight;the phone clamp made of high strength PA plastic and features adjustable locking mechanism with a steel bolt not a spring
Works great for the phone in the up and down position taking pictures and recording sideways or in distant;keys capture the best videos of world successfully is practice and patience
SVBONY phone clamping features adjustable locking mechanism with a steel bolt (not a spring); Phone is protected by High density EVA pads
Items are in LIMITED QUANTITY, Grab yours now!
We strive to deliver the most accurate color shown on the digital images. However, due to lighting difference as well as different computer monitors, we cannot be responsible for the color differences/variations due to screen lightings
RETURN POLICIES
We work with all of our customers to ensure that they are getting a positive experience. If you do have a concern or want to return an item please CONTACT US before opening a return case. Return cases negatively affect selling accounts and we will professionally handle your concerns/returns.
Refunds are available for returned items
We offer a 30 DAY RETURN POLICY from checkout winning date.
COMMUNICATION
We strive for 100% perfect feedback rating with all fives when it comes to your feedback! Excellent customer service is of utmost importance to us. If you have a problem or question regarding your transaction please contact us before leaving any type of feedback. We will work with you to resolve any problem you may have
SHIPPING
Our Items are sourced from major companies and multiple suppliers, and shipped from USA Fulfilment warehouses. We work closely with all major shipping companies (UPS, USPS, FedEx etc.). Sometimes, Fulfillment center may use its own logistic shipping service. Items are brand new, sealed in box, shipped directly to you.
Note: Please ensure that the address is verified and correct during checkout to avoid unneccesary delays
(Shipments may be subject to local custom inspections which may incur charges and delays.)
Filed under: Eyepieces & Accessories