Current Price: $19.99
Buy It Now Price: $19.99
Bids: 0

New In Package
Astro Optics
Sky Glow & Moon Filter Set

W E S H I P F A S T
Only $19.99 ! ! !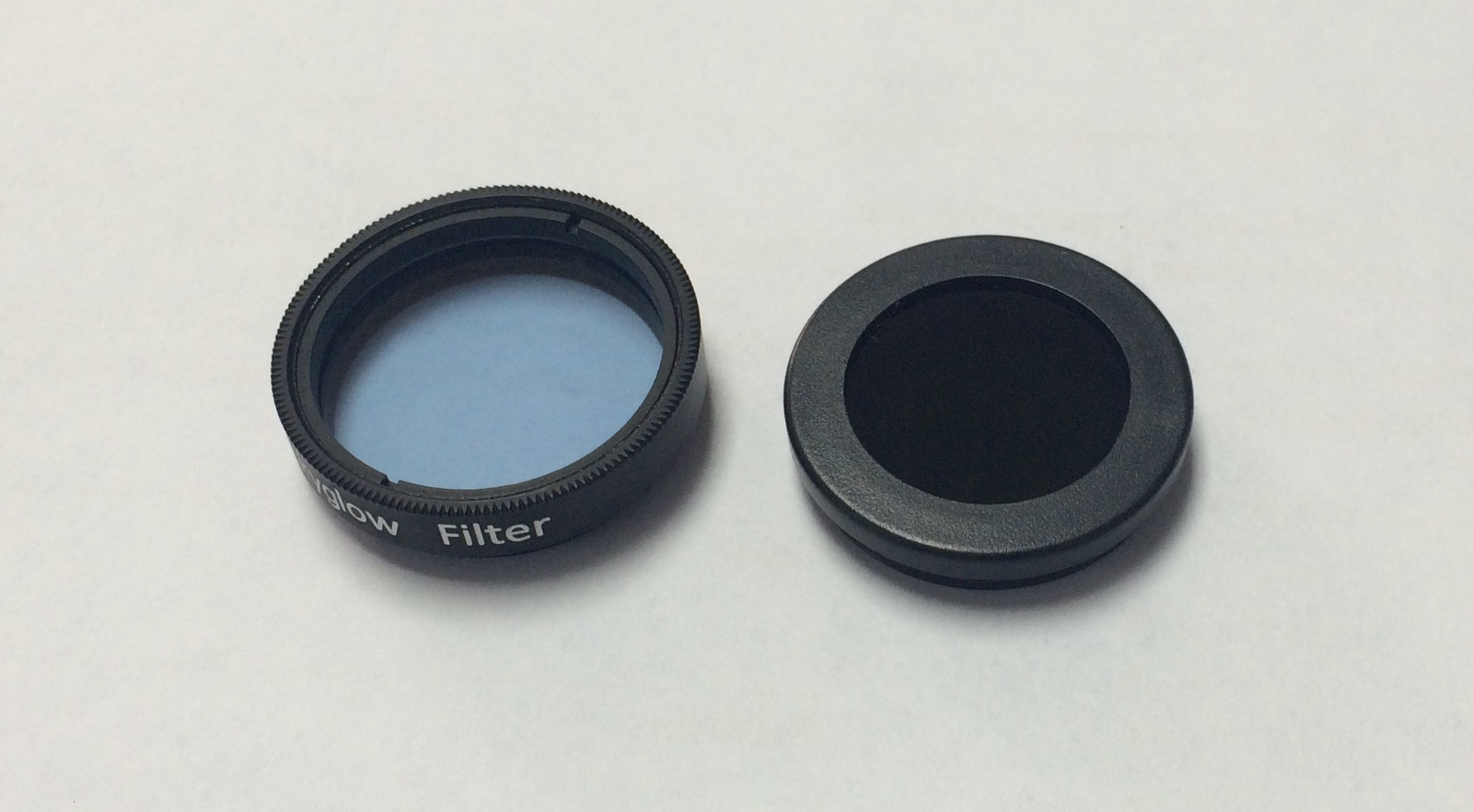 If you view the night sky from suburban or city skies, a sky glow filter can improve the quality of your observing.
A sky glow eyepiece filter will enhance deep-sky observing from moderately light-polluted skies.
When looking at the Moon through a telescope, bright reflected sunlight can produce significant glare. The Moon's disk, even at partial phases, is in fact so intensely bright with reflected sunlight that observing surface details can be challenging due to the overwhelming glare. This glare can be so bright that it washes out most of the interesting lunar features such as craters, rilles, mountains, and valleys. The considerable brightness also reduces contrast on our nearest neighbor in the solar system.
Fits all Celestron, Meade, Orion, Konus, Tasco, Bushnell, and Cstar 1.25" eyepieces.
Buy with confidence!
We are an authorized Celestron distributor.
This Celestron product is new in box.
NOT a customer return or refurbished product.
NOTICE: We only ship to the address supplied by PayPal. If you want an order shipped to a different address, other than your primary PayPal address, you must add the additional address to your PayPal account BEFORE sending payment. It is simple and quick to add additional shipping addresses to your PayPal account. DO NOT ask us to ship to an address other than the address supplied by PayPal
Shipping & Handling in U.S. is $3.99 by First Class Mail.
Filed under: Eyepieces & Accessories