Current Price: $505.00
Buy It Now Price: $505.00
Bids: 0

Featured Items Sport Optics Hunting Shooting Gear Outdoor Gear Apparel Eyewear Military & Tactical Police, EMS & Fire Sports & Hobbies Lab & Science Everything Else Categories OtherSport OpticsBinocularsDigital Camera BinocularsRange FindersSpotting ScopesTelescopesBinocular AccessoriesNight Vision AccessoriesRangefinder AccessoriesSpotting Scope AccessoriesTelescope AccessoriesMonocularsSpotting Scope EyepiecesNight Vision BinocularsNight Vision MonocularsOther Sport OpticsHuntingBinocularsDigital Camera BinocularsRange FindersSpotting ScopesTelescopesBinocular AccessoriesNight Vision AccessoriesRangefinder AccessoriesSpotting Scope AccessoriesTelescope AccessoriesMonocularsSpotting Scope EyepiecesNight Vision BinocularsNight Vision MonocularsOther Sport OpticsRiflescope AccessoriesRiflescope Mounts and BasesRiflescopesTrail CamerasHunting AccessoriesTwo Way RadiosGame CallsRiflescope RingsHunting BlindsHunting ScentsBlack Powder AccessoriesBow and Crossbow PartsNight Vision Rifle ScopesCrossbow and Bow SightsDecoysHunting and Shooting VestsSuitsAM/FM RadiosTrail Camera ViewersKnife AccessoriesThermal Imaging Rifle ScopesOther HuntingShooting GearBinocularsDigital Camera BinocularsRange FindersSpotting ScopesTelescopesBinocular AccessoriesNight Vision AccessoriesRangefinder AccessoriesSpotting Scope AccessoriesTelescope AccessoriesMonocularsSpotting Scope EyepiecesNight Vision BinocularsNight Vision MonocularsOther Sport OpticsRiflescope AccessoriesRiflescope Mounts and BasesRiflescopesTrail CamerasHunting AccessoriesTwo Way RadiosGame CallsRiflescope RingsHunting BlindsHunting ScentsBlack Powder AccessoriesBow and Crossbow PartsNight Vision Rifle ScopesCrossbow and Bow SightsDecoysHunting and Shooting VestsSuitsAM/FM RadiosTrail Camera ViewersKnife AccessoriesThermal Imaging Rifle ScopesOther HuntingBore SightsHearing ProtectionLaser Sight AccessoriesCleaning KitsTargetsShooting GlassesIlluminated Night SightsSwivelsGun SlingsShooting AccessoriesGunsmith & Reloading EquipmentChoke TubesRecoil PadsGun Stocks AccessoriesSpeed LoadersReloading EquipmentVertical Front GripsRiflescope Lens CoversGun Cleaning KitsGun SightsGun VisesRange BagsReloading Tools and GaugesGunsmithing EquipmentReloading Presses & AccessoryReloading Dies and AccessoriesEar PlugsAnti-Reflection DevicesGun SocksCartridge case trimmerBullet pullerCaliperGun RacksWall SafesSoft Gun CasesPistol Magazine PouchesOther Shooting Gear Long Gun GripsBipodsHard Gun CasesAmmunition/Cartridge PouchesCarry PouchesAmmo BoxesBiometric SafesRifle Magazine PouchesHandgun GripsSafe AccessoriesGun CabinetsBench rest/viceSpeedloader Holders/ PouchesLaser TrainersWeapon LightsGun SafesIron SightsFirearm CamerasButtstock AccessoriesLaser Sight MountsWeapon MountsShooting Rest BagIR Laser SightsReloading Bullet MoldsChoke Tube WrenchesGun StorageSnap CapsShotgun StocksRifle StocksHearing AmplifiersEar MuffsPicatinny AdaptersCase/ Box AccessoriesApparelBinocularsDigital Camera BinocularsRange FindersSpotting ScopesTelescopesBinocular AccessoriesNight Vision AccessoriesRangefinder AccessoriesSpotting Scope AccessoriesTelescope AccessoriesMonocularsSpotting Scope EyepiecesNight Vision BinocularsNight Vision MonocularsOther Sport OpticsRiflescope AccessoriesRiflescope Mounts and BasesRiflescopesTrail CamerasHunting AccessoriesTwo Way RadiosGame CallsRiflescope RingsHunting BlindsHunting ScentsBlack Powder AccessoriesBow and Crossbow PartsNight Vision Rifle ScopesCrossbow and Bow SightsDecoysHunting and Shooting VestsSuitsAM/FM RadiosTrail Camera ViewersKnife AccessoriesThermal Imaging Rifle ScopesOther HuntingBore SightsHearing ProtectionLaser Sight AccessoriesCleaning KitsTargetsShooting GlassesIlluminated Night SightsSwivelsGun SlingsShooting AccessoriesGunsmith & Reloading EquipmentChoke TubesRecoil PadsGun Stocks AccessoriesSpeed LoadersReloading EquipmentVertical Front GripsRiflescope Lens CoversGun Cleaning KitsGun SightsGun VisesRange BagsReloading Tools and GaugesGunsmithing EquipmentReloading Presses & AccessoryReloading Dies and AccessoriesEar PlugsAnti-Reflection DevicesGun SocksCartridge case trimmerBullet pullerCaliperGun RacksWall SafesSoft Gun CasesPistol Magazine PouchesOther Shooting Gear Long Gun GripsBipodsHard Gun CasesAmmunition/Cartridge PouchesCarry PouchesAmmo BoxesBiometric SafesRifle Magazine PouchesHandgun GripsSafe AccessoriesGun CabinetsBench rest/viceSpeedloader Holders/ PouchesLaser TrainersWeapon LightsGun SafesIron SightsFirearm CamerasButtstock AccessoriesLaser Sight MountsWeapon MountsShooting Rest BagIR Laser SightsReloading Bullet MoldsChoke Tube WrenchesGun StorageSnap CapsShotgun StocksRifle StocksHearing AmplifiersEar MuffsPicatinny AdaptersCase/ Box AccessoriesCarrying BagsGlovesBeltsHydration SystemsVestsBelt AccessoriesPatches and InsigniaWatchesElbow PadsKnee PadsBackpacksPantsHatsShirtsBootsJacketsT-ShirtsSocksShortsSweatshirts and SweatersUndershirtsBoxer BriefsWalletsBalaclavasCamouflageFace MasksHoodsLong UnderwearShoe Care & AccessoriesTrekking FootwearBraceletsOther ApparelChapsUniforms BDUUniform BDU AccessoriesHydration System AccessoriesWatch AccessoriesEyewearBinocularsDigital Camera BinocularsRange FindersSpotting ScopesTelescopesBinocular AccessoriesNight Vision AccessoriesRangefinder AccessoriesSpotting Scope AccessoriesTelescope AccessoriesMonocularsSpotting Scope EyepiecesNight Vision BinocularsNight Vision MonocularsOther Sport OpticsRiflescope AccessoriesRiflescope Mounts and BasesRiflescopesTrail CamerasHunting AccessoriesTwo Way RadiosGame CallsRiflescope RingsHunting BlindsHunting ScentsBlack Powder AccessoriesBow and Crossbow PartsNight Vision Rifle ScopesCrossbow and Bow SightsDecoysHunting and Shooting VestsSuitsAM/FM RadiosTrail Camera ViewersKnife AccessoriesThermal Imaging Rifle ScopesOther HuntingBore SightsHearing ProtectionLaser Sight AccessoriesCleaning KitsTargetsShooting GlassesIlluminated Night SightsSwivelsGun SlingsShooting AccessoriesGunsmith & Reloading EquipmentChoke TubesRecoil PadsGun Stocks AccessoriesSpeed LoadersReloading EquipmentVertical Front GripsRiflescope Lens CoversGun Cleaning KitsGun SightsGun VisesRange BagsReloading Tools and GaugesGunsmithing EquipmentReloading Presses & AccessoryReloading Dies and AccessoriesEar PlugsAnti-Reflection DevicesGun SocksCartridge case trimmerBullet pullerCaliperGun RacksWall SafesSoft Gun CasesPistol Magazine PouchesOther Shooting Gear Long Gun GripsBipodsHard Gun CasesAmmunition/Cartridge PouchesCarry PouchesAmmo BoxesBiometric SafesRifle Magazine PouchesHandgun GripsSafe AccessoriesGun CabinetsBench rest/viceSpeedloader Holders/ PouchesLaser TrainersWeapon LightsGun SafesIron SightsFirearm CamerasButtstock AccessoriesLaser Sight MountsWeapon MountsShooting Rest BagIR Laser SightsReloading Bullet MoldsChoke Tube WrenchesGun StorageSnap CapsShotgun StocksRifle StocksHearing AmplifiersEar MuffsPicatinny AdaptersCase/ Box AccessoriesCarrying BagsGlovesBeltsHydration SystemsVestsBelt AccessoriesPatches and InsigniaWatchesElbow PadsKnee PadsBackpacksPantsHatsShirtsBootsJacketsT-ShirtsSocksShortsSweatshirts and SweatersUndershirtsBoxer BriefsWalletsBalaclavasCamouflageFace MasksHoodsLong UnderwearShoe Care & AccessoriesTrekking FootwearBraceletsOther ApparelChapsUniforms BDUUniform BDU AccessoriesHydration System AccessoriesWatch AccessoriesEyewear AccessoriesGogglesSunglassesEyeglass FramesSafety GlassesClip-On SunglassesReplacement LensesReplacement Goggle LensesEyewear Replacement PartsEyewear CasesOther EyewearMilitary & TacticalBinocularsDigital Camera BinocularsRange FindersSpotting ScopesTelescopesBinocular AccessoriesNight Vision AccessoriesRangefinder AccessoriesSpotting Scope AccessoriesTelescope AccessoriesMonocularsSpotting Scope EyepiecesNight Vision BinocularsNight Vision MonocularsOther Sport OpticsRiflescope AccessoriesRiflescope Mounts and BasesRiflescopesTrail CamerasHunting AccessoriesTwo Way RadiosGame CallsRiflescope RingsHunting BlindsHunting ScentsBlack Powder AccessoriesBow and Crossbow PartsNight Vision Rifle ScopesCrossbow and Bow SightsDecoysHunting and Shooting VestsSuitsAM/FM RadiosTrail Camera ViewersKnife AccessoriesThermal Imaging Rifle ScopesOther HuntingBore SightsHearing ProtectionLaser Sight AccessoriesCleaning KitsTargetsShooting GlassesIlluminated Night SightsSwivelsGun SlingsShooting AccessoriesGunsmith & Reloading EquipmentChoke TubesRecoil PadsGun Stocks AccessoriesSpeed LoadersReloading EquipmentVertical Front GripsRiflescope Lens CoversGun Cleaning KitsGun SightsGun VisesRange BagsReloading Tools and GaugesGunsmithing EquipmentReloading Presses & AccessoryReloading Dies and AccessoriesEar PlugsAnti-Reflection DevicesGun SocksCartridge case trimmerBullet pullerCaliperGun RacksWall SafesSoft Gun CasesPistol Magazine PouchesOther Shooting Gear Long Gun GripsBipodsHard Gun CasesAmmunition/Cartridge PouchesCarry PouchesAmmo BoxesBiometric SafesRifle Magazine PouchesHandgun GripsSafe AccessoriesGun CabinetsBench rest/viceSpeedloader Holders/ PouchesLaser TrainersWeapon LightsGun SafesIron SightsFirearm CamerasButtstock AccessoriesLaser Sight MountsWeapon MountsShooting Rest BagIR Laser SightsReloading Bullet MoldsChoke Tube WrenchesGun StorageSnap CapsShotgun StocksRifle StocksHearing AmplifiersEar MuffsPicatinny AdaptersCase/ Box AccessoriesCarrying BagsGlovesBeltsHydration SystemsVestsBelt AccessoriesPatches and InsigniaWatchesElbow PadsKnee PadsBackpacksPantsHatsShirtsBootsJacketsT-ShirtsSocksShortsSweatshirts and SweatersUndershirtsBoxer BriefsWalletsBalaclavasCamouflageFace MasksHoodsLong UnderwearShoe Care & AccessoriesTrekking FootwearBraceletsOther ApparelChapsUniforms BDUUniform BDU AccessoriesHydration System AccessoriesWatch AccessoriesEyewear AccessoriesGogglesSunglassesEyeglass FramesSafety GlassesClip-On SunglassesReplacement LensesReplacement Goggle LensesEyewear Replacement PartsEyewear CasesOther EyewearRed Dot Sight AccessoriesRed Dot SightsTactical RailsForends and Rail CoversTactical HelmetsKnife Pouches/ SheathsHydration Pouches/ CarriersBottle/ Canteen PouchesTactical PensRed Dot Sight MountsRed Dot Sight MagnifiersOther Military & TacticalPolice & EMSBinocularsDigital Camera BinocularsRange FindersSpotting ScopesTelescopesBinocular AccessoriesNight Vision AccessoriesRangefinder AccessoriesSpotting Scope AccessoriesTelescope AccessoriesMonocularsSpotting Scope EyepiecesNight Vision BinocularsNight Vision MonocularsOther Sport OpticsRiflescope AccessoriesRiflescope Mounts and BasesRiflescopesTrail CamerasHunting AccessoriesTwo Way RadiosGame CallsRiflescope RingsHunting BlindsHunting ScentsBlack Powder AccessoriesBow and Crossbow PartsNight Vision Rifle ScopesCrossbow and Bow SightsDecoysHunting and Shooting VestsSuitsAM/FM RadiosTrail Camera ViewersKnife AccessoriesThermal Imaging Rifle ScopesOther HuntingBore SightsHearing ProtectionLaser Sight AccessoriesCleaning KitsTargetsShooting GlassesIlluminated Night SightsSwivelsGun SlingsShooting AccessoriesGunsmith & Reloading EquipmentChoke TubesRecoil PadsGun Stocks AccessoriesSpeed LoadersReloading EquipmentVertical Front GripsRiflescope Lens CoversGun Cleaning KitsGun SightsGun VisesRange BagsReloading Tools and GaugesGunsmithing EquipmentReloading Presses & AccessoryReloading Dies and AccessoriesEar PlugsAnti-Reflection DevicesGun SocksCartridge case trimmerBullet pullerCaliperGun RacksWall SafesSoft Gun CasesPistol Magazine PouchesOther Shooting Gear Long Gun GripsBipodsHard Gun CasesAmmunition/Cartridge PouchesCarry PouchesAmmo BoxesBiometric SafesRifle Magazine PouchesHandgun GripsSafe AccessoriesGun CabinetsBench rest/viceSpeedloader Holders/ PouchesLaser TrainersWeapon LightsGun SafesIron SightsFirearm CamerasButtstock AccessoriesLaser Sight MountsWeapon MountsShooting Rest BagIR Laser SightsReloading Bullet MoldsChoke Tube WrenchesGun StorageSnap CapsShotgun StocksRifle StocksHearing AmplifiersEar MuffsPicatinny AdaptersCase/ Box AccessoriesCarrying BagsGlovesBeltsHydration SystemsVestsBelt AccessoriesPatches and InsigniaWatchesElbow PadsKnee PadsBackpacksPantsHatsShirtsBootsJacketsT-ShirtsSocksShortsSweatshirts and SweatersUndershirtsBoxer BriefsWalletsBalaclavasCamouflageFace MasksHoodsLong UnderwearShoe Care & AccessoriesTrekking FootwearBraceletsOther ApparelChapsUniforms BDUUniform BDU AccessoriesHydration System AccessoriesWatch AccessoriesEyewear AccessoriesGogglesSunglassesEyeglass FramesSafety GlassesClip-On SunglassesReplacement LensesReplacement Goggle LensesEyewear Replacement PartsEyewear CasesOther EyewearRed Dot Sight AccessoriesRed Dot SightsTactical RailsForends and Rail CoversTactical HelmetsKnife Pouches/ SheathsHydration Pouches/ CarriersBottle/ Canteen PouchesTactical PensRed Dot Sight MountsRed Dot Sight MagnifiersOther Military & TacticalHolstersDry BoxesHolster AccessoriesTraining GearHandcuffsHandcuff CasesRadio HoldersBaton Holders/ PouchesMedical PouchesHandcuff AccessoriesGlove PouchesKey HoldersBadge/ ID HoldersWhistlesAerosol PouchesOther Police & EMSSports & HobbiesBinocularsDigital Camera BinocularsRange FindersSpotting ScopesTelescopesBinocular AccessoriesNight Vision AccessoriesRangefinder AccessoriesSpotting Scope AccessoriesTelescope AccessoriesMonocularsSpotting Scope EyepiecesNight Vision BinocularsNight Vision MonocularsOther Sport OpticsRiflescope AccessoriesRiflescope Mounts and BasesRiflescopesTrail CamerasHunting AccessoriesTwo Way RadiosGame CallsRiflescope RingsHunting BlindsHunting ScentsBlack Powder AccessoriesBow and Crossbow PartsNight Vision Rifle ScopesCrossbow and Bow SightsDecoysHunting and Shooting VestsSuitsAM/FM RadiosTrail Camera ViewersKnife AccessoriesThermal Imaging Rifle ScopesOther HuntingBore SightsHearing ProtectionLaser Sight AccessoriesCleaning KitsTargetsShooting GlassesIlluminated Night SightsSwivelsGun SlingsShooting AccessoriesGunsmith & Reloading EquipmentChoke TubesRecoil PadsGun Stocks AccessoriesSpeed LoadersReloading EquipmentVertical Front GripsRiflescope Lens CoversGun Cleaning KitsGun SightsGun VisesRange BagsReloading Tools and GaugesGunsmithing EquipmentReloading Presses & AccessoryReloading Dies and AccessoriesEar PlugsAnti-Reflection DevicesGun SocksCartridge case trimmerBullet pullerCaliperGun RacksWall SafesSoft Gun CasesPistol Magazine PouchesOther Shooting Gear Long Gun GripsBipodsHard Gun CasesAmmunition/Cartridge PouchesCarry PouchesAmmo BoxesBiometric SafesRifle Magazine PouchesHandgun GripsSafe AccessoriesGun CabinetsBench rest/viceSpeedloader Holders/ PouchesLaser TrainersWeapon LightsGun SafesIron SightsFirearm CamerasButtstock AccessoriesLaser Sight MountsWeapon MountsShooting Rest BagIR Laser SightsReloading Bullet MoldsChoke Tube WrenchesGun StorageSnap CapsShotgun StocksRifle StocksHearing AmplifiersEar MuffsPicatinny AdaptersCase/ Box AccessoriesCarrying BagsGlovesBeltsHydration SystemsVestsBelt AccessoriesPatches and InsigniaWatchesElbow PadsKnee PadsBackpacksPantsHatsShirtsBootsJacketsT-ShirtsSocksShortsSweatshirts and SweatersUndershirtsBoxer BriefsWalletsBalaclavasCamouflageFace MasksHoodsLong UnderwearShoe Care & AccessoriesTrekking FootwearBraceletsOther ApparelChapsUniforms BDUUniform BDU AccessoriesHydration System AccessoriesWatch AccessoriesEyewear AccessoriesGogglesSunglassesEyeglass FramesSafety GlassesClip-On SunglassesReplacement LensesReplacement Goggle LensesEyewear Replacement PartsEyewear CasesOther EyewearRed Dot Sight AccessoriesRed Dot SightsTactical RailsForends and Rail CoversTactical HelmetsKnife Pouches/ SheathsHydration Pouches/ CarriersBottle/ Canteen PouchesTactical PensRed Dot Sight MountsRed Dot Sight MagnifiersOther Military & TacticalHolstersDry BoxesHolster AccessoriesTraining GearHandcuffsHandcuff CasesRadio HoldersBaton Holders/ PouchesMedical PouchesHandcuff AccessoriesGlove PouchesKey HoldersBadge/ ID HoldersWhistlesAerosol PouchesOther Police & EMSGPSRadar GunsSpeed Radar Gun AccessoriesHealth & FitnessPitching Machine FeedersRain GaugesSki and Snowboarding HelmetsOther Sports & HobbiesEverything ElseBinocularsDigital Camera BinocularsRange FindersSpotting ScopesTelescopesBinocular AccessoriesNight Vision AccessoriesRangefinder AccessoriesSpotting Scope AccessoriesTelescope AccessoriesMonocularsSpotting Scope EyepiecesNight Vision BinocularsNight Vision MonocularsOther Sport OpticsRiflescope AccessoriesRiflescope Mounts and BasesRiflescopesTrail CamerasHunting AccessoriesTwo Way RadiosGame CallsRiflescope RingsHunting BlindsHunting ScentsBlack Powder AccessoriesBow and Crossbow PartsNight Vision Rifle ScopesCrossbow and Bow SightsDecoysHunting and Shooting VestsSuitsAM/FM RadiosTrail Camera ViewersKnife AccessoriesThermal Imaging Rifle ScopesOther HuntingBore SightsHearing ProtectionLaser Sight AccessoriesCleaning KitsTargetsShooting GlassesIlluminated Night SightsSwivelsGun SlingsShooting AccessoriesGunsmith & Reloading EquipmentChoke TubesRecoil PadsGun Stocks AccessoriesSpeed LoadersReloading EquipmentVertical Front GripsRiflescope Lens CoversGun Cleaning KitsGun SightsGun VisesRange BagsReloading Tools and GaugesGunsmithing EquipmentReloading Presses & AccessoryReloading Dies and AccessoriesEar PlugsAnti-Reflection DevicesGun SocksCartridge case trimmerBullet pullerCaliperGun RacksWall SafesSoft Gun CasesPistol Magazine PouchesOther Shooting Gear Long Gun GripsBipodsHard Gun CasesAmmunition/Cartridge PouchesCarry PouchesAmmo BoxesBiometric SafesRifle Magazine PouchesHandgun GripsSafe AccessoriesGun CabinetsBench rest/viceSpeedloader Holders/ PouchesLaser TrainersWeapon LightsGun SafesIron SightsFirearm CamerasButtstock AccessoriesLaser Sight MountsWeapon MountsShooting Rest BagIR Laser SightsReloading Bullet MoldsChoke Tube WrenchesGun StorageSnap CapsShotgun StocksRifle StocksHearing AmplifiersEar MuffsPicatinny AdaptersCase/ Box AccessoriesCarrying BagsGlovesBeltsHydration SystemsVestsBelt AccessoriesPatches and InsigniaWatchesElbow PadsKnee PadsBackpacksPantsHatsShirtsBootsJacketsT-ShirtsSocksShortsSweatshirts and SweatersUndershirtsBoxer BriefsWalletsBalaclavasCamouflageFace MasksHoodsLong UnderwearShoe Care & AccessoriesTrekking FootwearBraceletsOther ApparelChapsUniforms BDUUniform BDU AccessoriesHydration System AccessoriesWatch AccessoriesEyewear AccessoriesGogglesSunglassesEyeglass FramesSafety GlassesClip-On SunglassesReplacement LensesReplacement Goggle LensesEyewear Replacement PartsEyewear CasesOther EyewearRed Dot Sight AccessoriesRed Dot SightsTactical RailsForends and Rail CoversTactical HelmetsKnife Pouches/ SheathsHydration Pouches/ CarriersBottle/ Canteen PouchesTactical PensRed Dot Sight MountsRed Dot Sight MagnifiersOther Military & TacticalHolstersDry BoxesHolster AccessoriesTraining GearHandcuffsHandcuff CasesRadio HoldersBaton Holders/ PouchesMedical PouchesHandcuff AccessoriesGlove PouchesKey HoldersBadge/ ID HoldersWhistlesAerosol PouchesOther Police & EMSGPSRadar GunsSpeed Radar Gun AccessoriesHealth & FitnessPitching Machine FeedersRain GaugesSki and Snowboarding HelmetsOther Sports & HobbiesDigital CamerasTripodsDigital Camera AccessoriesGifts and OtherMiscellaneous AccessoriesMonopodsPrinter AccessoriesSecurity ProductsTripod AccessoriesBatteriesFirst Aid KitsCamera CasesLaptop Computer CasesBattery Chargers and AdaptersPhoto & Video LightingInstructional Videos & DVDsCanesScissorsManualsTool Boxes / Storage BoxesDog CollarsSurvival GearNotebooksNotebook AccessoriesTrap LaunchersSwordsCooking GearAll Other ItemsCell Phone CasesTin & Metal SignsStickers & DecalsRC Toys & HobbiesPersonal CareiPod CasesLab & ScienceBinocularsDigital Camera BinocularsRange FindersSpotting ScopesTelescopesBinocular AccessoriesNight Vision AccessoriesRangefinder AccessoriesSpotting Scope AccessoriesTelescope AccessoriesMonocularsSpotting Scope EyepiecesNight Vision BinocularsNight Vision MonocularsOther Sport OpticsRiflescope AccessoriesRiflescope Mounts and BasesRiflescopesTrail CamerasHunting AccessoriesTwo Way RadiosGame CallsRiflescope RingsHunting BlindsHunting ScentsBlack Powder AccessoriesBow and Crossbow PartsNight Vision Rifle ScopesCrossbow and Bow SightsDecoysHunting and Shooting VestsSuitsAM/FM RadiosTrail Camera ViewersKnife AccessoriesThermal Imaging Rifle ScopesOther HuntingBore SightsHearing ProtectionLaser Sight AccessoriesCleaning KitsTargetsShooting GlassesIlluminated Night SightsSwivelsGun SlingsShooting AccessoriesGunsmith & Reloading EquipmentChoke TubesRecoil PadsGun Stocks AccessoriesSpeed LoadersReloading EquipmentVertical Front GripsRiflescope Lens CoversGun Cleaning KitsGun SightsGun VisesRange BagsReloading Tools and GaugesGunsmithing EquipmentReloading Presses & AccessoryReloading Dies and AccessoriesEar PlugsAnti-Reflection DevicesGun SocksCartridge case trimmerBullet pullerCaliperGun RacksWall SafesSoft Gun CasesPistol Magazine PouchesOther Shooting Gear Long Gun GripsBipodsHard Gun CasesAmmunition/Cartridge PouchesCarry PouchesAmmo BoxesBiometric SafesRifle Magazine PouchesHandgun GripsSafe AccessoriesGun CabinetsBench rest/viceSpeedloader Holders/ PouchesLaser TrainersWeapon LightsGun SafesIron SightsFirearm CamerasButtstock AccessoriesLaser Sight MountsWeapon MountsShooting Rest BagIR Laser SightsReloading Bullet MoldsChoke Tube WrenchesGun StorageSnap CapsShotgun StocksRifle StocksHearing AmplifiersEar MuffsPicatinny AdaptersCase/ Box AccessoriesCarrying BagsGlovesBeltsHydration SystemsVestsBelt AccessoriesPatches and InsigniaWatchesElbow PadsKnee PadsBackpacksPantsHatsShirtsBootsJacketsT-ShirtsSocksShortsSweatshirts and SweatersUndershirtsBoxer BriefsWalletsBalaclavasCamouflageFace MasksHoodsLong UnderwearShoe Care & AccessoriesTrekking FootwearBraceletsOther ApparelChapsUniforms BDUUniform BDU AccessoriesHydration System AccessoriesWatch AccessoriesEyewear AccessoriesGogglesSunglassesEyeglass FramesSafety GlassesClip-On SunglassesReplacement LensesReplacement Goggle LensesEyewear Replacement PartsEyewear CasesOther EyewearRed Dot Sight AccessoriesRed Dot SightsTactical RailsForends and Rail CoversTactical HelmetsKnife Pouches/ SheathsHydration Pouches/ CarriersBottle/ Canteen PouchesTactical PensRed Dot Sight MountsRed Dot Sight MagnifiersOther Military & TacticalHolstersDry BoxesHolster AccessoriesTraining GearHandcuffsHandcuff CasesRadio HoldersBaton Holders/ PouchesMedical PouchesHandcuff AccessoriesGlove PouchesKey HoldersBadge/ ID HoldersWhistlesAerosol PouchesOther Police & EMSGPSRadar GunsSpeed Radar Gun AccessoriesHealth & FitnessPitching Machine FeedersRain GaugesSki and Snowboarding HelmetsOther Sports & HobbiesDigital CamerasTripodsDigital Camera AccessoriesGifts and OtherMiscellaneous AccessoriesMonopodsPrinter AccessoriesSecurity ProductsTripod AccessoriesBatteriesFirst Aid KitsCamera CasesLaptop Computer CasesBattery Chargers and AdaptersPhoto & Video LightingInstructional Videos & DVDsCanesScissorsManualsTool Boxes / Storage BoxesDog CollarsSurvival GearNotebooksNotebook AccessoriesTrap LaunchersSwordsCooking GearAll Other ItemsCell Phone CasesTin & Metal SignsStickers & DecalsRC Toys & HobbiesPersonal CareiPod CasesMicroscopesMagnifiers and LoupesLaboratory GlasswareBalances And ScalesCentrifugesLabware & AccessoriesLaboratory ConsumablesOther Lab & Science ItemsMicroscope Slides & Cover SlipOutdoor GearBinocularsDigital Camera BinocularsRange FindersSpotting ScopesTelescopesBinocular AccessoriesNight Vision AccessoriesRangefinder AccessoriesSpotting Scope AccessoriesTelescope AccessoriesMonocularsSpotting Scope EyepiecesNight Vision BinocularsNight Vision MonocularsOther Sport OpticsRiflescope AccessoriesRiflescope Mounts and BasesRiflescopesTrail CamerasHunting AccessoriesTwo Way RadiosGame CallsRiflescope RingsHunting BlindsHunting ScentsBlack Powder AccessoriesBow and Crossbow PartsNight Vision Rifle ScopesCrossbow and Bow SightsDecoysHunting and Shooting VestsSuitsAM/FM RadiosTrail Camera ViewersKnife AccessoriesThermal Imaging Rifle ScopesOther HuntingBore SightsHearing ProtectionLaser Sight AccessoriesCleaning KitsTargetsShooting GlassesIlluminated Night SightsSwivelsGun SlingsShooting AccessoriesGunsmith & Reloading EquipmentChoke TubesRecoil PadsGun Stocks AccessoriesSpeed LoadersReloading EquipmentVertical Front GripsRiflescope Lens CoversGun Cleaning KitsGun SightsGun VisesRange BagsReloading Tools and GaugesGunsmithing EquipmentReloading Presses & AccessoryReloading Dies and AccessoriesEar PlugsAnti-Reflection DevicesGun SocksCartridge case trimmerBullet pullerCaliperGun RacksWall SafesSoft Gun CasesPistol Magazine PouchesOther Shooting Gear Long Gun GripsBipodsHard Gun CasesAmmunition/Cartridge PouchesCarry PouchesAmmo BoxesBiometric SafesRifle Magazine PouchesHandgun GripsSafe AccessoriesGun CabinetsBench rest/viceSpeedloader Holders/ PouchesLaser TrainersWeapon LightsGun SafesIron SightsFirearm CamerasButtstock AccessoriesLaser Sight MountsWeapon MountsShooting Rest BagIR Laser SightsReloading Bullet MoldsChoke Tube WrenchesGun StorageSnap CapsShotgun StocksRifle StocksHearing AmplifiersEar MuffsPicatinny AdaptersCase/ Box AccessoriesCarrying BagsGlovesBeltsHydration SystemsVestsBelt AccessoriesPatches and InsigniaWatchesElbow PadsKnee PadsBackpacksPantsHatsShirtsBootsJacketsT-ShirtsSocksShortsSweatshirts and SweatersUndershirtsBoxer BriefsWalletsBalaclavasCamouflageFace MasksHoodsLong UnderwearShoe Care & AccessoriesTrekking FootwearBraceletsOther ApparelChapsUniforms BDUUniform BDU AccessoriesHydration System AccessoriesWatch AccessoriesEyewear AccessoriesGogglesSunglassesEyeglass FramesSafety GlassesClip-On SunglassesReplacement LensesReplacement Goggle LensesEyewear Replacement PartsEyewear CasesOther EyewearRed Dot Sight AccessoriesRed Dot SightsTactical RailsForends and Rail CoversTactical HelmetsKnife Pouches/ SheathsHydration Pouches/ CarriersBottle/ Canteen PouchesTactical PensRed Dot Sight MountsRed Dot Sight MagnifiersOther Military & TacticalHolstersDry BoxesHolster AccessoriesTraining GearHandcuffsHandcuff CasesRadio HoldersBaton Holders/ PouchesMedical PouchesHandcuff AccessoriesGlove PouchesKey HoldersBadge/ ID HoldersWhistlesAerosol PouchesOther Police & EMSGPSRadar GunsSpeed Radar Gun AccessoriesHealth & FitnessPitching Machine FeedersRain GaugesSki and Snowboarding HelmetsOther Sports & HobbiesDigital CamerasTripodsDigital Camera AccessoriesGifts and OtherMiscellaneous AccessoriesMonopodsPrinter AccessoriesSecurity ProductsTripod AccessoriesBatteriesFirst Aid KitsCamera CasesLaptop Computer CasesBattery Chargers and AdaptersPhoto & Video LightingInstructional Videos & DVDsCanesScissorsManualsTool Boxes / Storage BoxesDog CollarsSurvival GearNotebooksNotebook AccessoriesTrap LaunchersSwordsCooking GearAll Other ItemsCell Phone CasesTin & Metal SignsStickers & DecalsRC Toys & HobbiesPersonal CareiPod CasesMicroscopesMagnifiers and LoupesLaboratory GlasswareBalances And ScalesCentrifugesLabware & AccessoriesLaboratory ConsumablesOther Lab & Science ItemsMicroscope Slides & Cover SlipFlashlight AccessoriesMetal Detector Parts & AccessoMetal DetectorsCompassesTactical/Rescue Entry ToolsOther Outdoor GearCamping GearToolsMulti-ToolsWater BottlesLightersSolar PanelsSleeping BagsTentsOutdoor AccessoriesCanoe and Kayak AccessoriesFishing AccessoriesFishing Rod & Reel CombosGrill AccessoriesSawsGPS CasesFishing RodsFishing ReelsAxesFlashlight Pouches/ SheathsHeadlampsSpotlightsFirestartersFirestarter AccessoriesCookwareCooking UtensilsCarabinersCamping StovesBlanketsBackpack AccessoriesHand ToolsSnow ShoesShovelLanternsChairStraps and Tie-DownsParacordHeatersCoolersCamping Gear AccessoriesIce Fishing GearFishing LuresMugs and CupsSoapClimbing EquipmentOutdoor GearClearance ItemsBinocularsDigital Camera BinocularsRange FindersSpotting ScopesTelescopesBinocular AccessoriesNight Vision AccessoriesRangefinder AccessoriesSpotting Scope AccessoriesTelescope AccessoriesMonocularsSpotting Scope EyepiecesNight Vision BinocularsNight Vision MonocularsOther Sport OpticsRiflescope AccessoriesRiflescope Mounts and BasesRiflescopesTrail CamerasHunting AccessoriesTwo Way RadiosGame CallsRiflescope RingsHunting BlindsHunting ScentsBlack Powder AccessoriesBow and Crossbow PartsNight Vision Rifle ScopesCrossbow and Bow SightsDecoysHunting and Shooting VestsSuitsAM/FM RadiosTrail Camera ViewersKnife AccessoriesThermal Imaging Rifle ScopesOther HuntingBore SightsHearing ProtectionLaser Sight AccessoriesCleaning KitsTargetsShooting GlassesIlluminated Night SightsSwivelsGun SlingsShooting AccessoriesGunsmith & Reloading EquipmentChoke TubesRecoil PadsGun Stocks AccessoriesSpeed LoadersReloading EquipmentVertical Front GripsRiflescope Lens CoversGun Cleaning KitsGun SightsGun VisesRange BagsReloading Tools and GaugesGunsmithing EquipmentReloading Presses & AccessoryReloading Dies and AccessoriesEar PlugsAnti-Reflection DevicesGun SocksCartridge case trimmerBullet pullerCaliperGun RacksWall SafesSoft Gun CasesPistol Magazine PouchesOther Shooting Gear Long Gun GripsBipodsHard Gun CasesAmmunition/Cartridge PouchesCarry PouchesAmmo BoxesBiometric SafesRifle Magazine PouchesHandgun GripsSafe AccessoriesGun CabinetsBench rest/viceSpeedloader Holders/ PouchesLaser TrainersWeapon LightsGun SafesIron SightsFirearm CamerasButtstock AccessoriesLaser Sight MountsWeapon MountsShooting Rest BagIR Laser SightsReloading Bullet MoldsChoke Tube WrenchesGun StorageSnap CapsShotgun StocksRifle StocksHearing AmplifiersEar MuffsPicatinny AdaptersCase/ Box AccessoriesCarrying BagsGlovesBeltsHydration SystemsVestsBelt AccessoriesPatches and InsigniaWatchesElbow PadsKnee PadsBackpacksPantsHatsShirtsBootsJacketsT-ShirtsSocksShortsSweatshirts and SweatersUndershirtsBoxer BriefsWalletsBalaclavasCamouflageFace MasksHoodsLong UnderwearShoe Care & AccessoriesTrekking FootwearBraceletsOther ApparelChapsUniforms BDUUniform BDU AccessoriesHydration System AccessoriesWatch AccessoriesEyewear AccessoriesGogglesSunglassesEyeglass FramesSafety GlassesClip-On SunglassesReplacement LensesReplacement Goggle LensesEyewear Replacement PartsEyewear CasesOther EyewearRed Dot Sight AccessoriesRed Dot SightsTactical RailsForends and Rail CoversTactical HelmetsKnife Pouches/ SheathsHydration Pouches/ CarriersBottle/ Canteen PouchesTactical PensRed Dot Sight MountsRed Dot Sight MagnifiersOther Military & TacticalHolstersDry BoxesHolster AccessoriesTraining GearHandcuffsHandcuff CasesRadio HoldersBaton Holders/ PouchesMedical PouchesHandcuff AccessoriesGlove PouchesKey HoldersBadge/ ID HoldersWhistlesAerosol PouchesOther Police & EMSGPSRadar GunsSpeed Radar Gun AccessoriesHealth & FitnessPitching Machine FeedersRain GaugesSki and Snowboarding HelmetsOther Sports & HobbiesDigital CamerasTripodsDigital Camera AccessoriesGifts and OtherMiscellaneous AccessoriesMonopodsPrinter AccessoriesSecurity ProductsTripod AccessoriesBatteriesFirst Aid KitsCamera CasesLaptop Computer CasesBattery Chargers and AdaptersPhoto & Video LightingInstructional Videos & DVDsCanesScissorsManualsTool Boxes / Storage BoxesDog CollarsSurvival GearNotebooksNotebook AccessoriesTrap LaunchersSwordsCooking GearAll Other ItemsCell Phone CasesTin & Metal SignsStickers & DecalsRC Toys & HobbiesPersonal CareiPod CasesMicroscopesMagnifiers and LoupesLaboratory GlasswareBalances And ScalesCentrifugesLabware & AccessoriesLaboratory ConsumablesOther Lab & Science ItemsMicroscope Slides & Cover SlipFlashlight AccessoriesMetal Detector Parts & AccessoMetal DetectorsCompassesTactical/Rescue Entry ToolsOther Outdoor GearCamping GearToolsMulti-ToolsWater BottlesLightersSolar PanelsSleeping BagsTentsOutdoor AccessoriesCanoe and Kayak AccessoriesFishing AccessoriesFishing Rod & Reel CombosGrill AccessoriesSawsGPS CasesFishing RodsFishing ReelsAxesFlashlight Pouches/ SheathsHeadlampsSpotlightsFirestartersFirestarter AccessoriesCookwareCooking UtensilsCarabinersCamping StovesBlanketsBackpack AccessoriesHand ToolsSnow ShoesShovelLanternsChairStraps and Tie-DownsParacordHeatersCoolersCamping Gear AccessoriesIce Fishing GearFishing LuresMugs and CupsSoapClimbing EquipmentOutdoor Gear Open Box Specials Popular Brands Zeiss Vortex Burris Bushnell Leopold Nightforce Nikon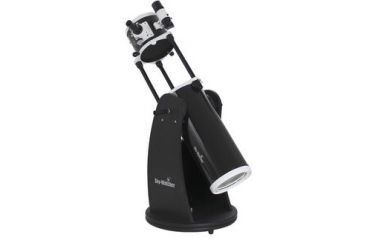 This Stock Photo may not match the actual item listed.
This listing is for Model # S11700 Sky Watcher 8in. Flextube 200P Dobsonian Telescope S11700 Specification: Sky Watcher 8in. Flextube 200P Dobsonian Telescope S11700 Product Code: UW-TS-S11700 Model Number: S11700

Authorized Dealer

International Shipping Restriction Due to eBay.com international selling policies, some items may be restricted for export. Please check the Shipping Details for this listing to see if Worldwide shipping is available. For more information on shipping and other policies, please see our Policy Page or contact us via phone or eBay's messaging system .

Government Export Restriction This item may be regulated for export by the U.S. Department of State or the U.S. Department of Commerce. Please see our Export Policy prior to placing your order.

Shipping Limitations Due to the weight and size of this product, shipments to PO Boxes and APO/FPO/DPO addressses are not available. For international deliveries, please choose Expedited International Shipping or Express International Shipping. If you have any questions, feel free to Contact Us or refer to our Shipping Policy for more information. Product Information
The Sky Watcher 8in. Flextube 200P Dobsonian Telescope was developed to be the perfect tool for any star gazer. Corresponding to the escalating "aperture fever" that has gripped amateur astronomy for several decades, an 8" diameter is now generally regarded as the minimum entry-level aperture for serious observing. The low cost, large diameter, and fast focal ratio of the 8" Sky-Watcher Dobsonian make it an ideal dedicated telescope for wide-field, deep-space observation of faint galaxies, nebulae, and star clusters. The low-power dramatically captures wide swaths of sky in a single view. Galaxies and nebula appear to pop out of the heavens as bright, expansive masses of stars, , and dust. If you have never before observed through a high-quality, wide-field Dobsonian, like the SW 8" DOB, you are in for one of the sweetest experiences in amateur astronomy. Imagine the exhilaration of opening a clam and discovering a pearl. The sky is full of pearls, astronomical pearls. While they won't make you rich in the financial sense, for amateur astronomers at least, observing the fabled pearls of deep-space is a rich and even exhilarating pastime. A catharsis for the soul that renders the mundane insignificant, and reconnects us with the inner child who revels in awe and wonderment. A night observing with the Sky-Watcher 8" Dobsonian Telescope can leave you with a lingering sense of contentment long after the evening's viewing is over. Some of amateur astronomy's most revered and enthusiastically observed extra solar-system objects are now within your reach. This instrumentation provides entry into the brotherhood of serious amateur astronomers - you have arrived! The summer sky is aglow with astronomical pearls. In the constellation Sagittarius several of the sky's most prominent emission nebulae can be seen well in your 8" SW DOB. The Lagoon Nebula (M8) is a rich aggregation of dust and gasses illuminated by its youthful central stars. This is an area of star formation, the universe giving birth. The Lagoon Nebula appears fiery red in astrophotographs due to the hot hydrogen . Located nearby is the smaller, but very beautiful Trifid Nebula (M20). These two nebulae can actually be seen in the same field of view. The magnificent Swan Nebula (M17) is also located in Sagittarius. It is named the Swan for its resemblance to the stately bird. The sky's most awesome globular star cluster, M13, is located in the constellation Hercules, a bee-hive of thousands of stars swarming about a central core. Globular clusters are no longer being formed in the universe, so you are observing fossil light, a glimpse back in time. This is the brightest object of its kind and always a treat to view. The globular cluster M92 is likewise very interesting and can also be found in Hercules. The winter sky holds several stunning pearls oft referred to in popular culture, not just astronomy. Our closest external galaxy, the beautiful Andromeda, perhaps the defining galaxy of the classic spiral form can essentially be seen almost in its entirety within one eyepiece field. Winter's diffuse Great Orion Nebula (M42) is the brightest emission nebula in the heavens. While it can be seen with the naked eye from a dark location, it is nothing less than spectacular in an 8" SW DOB. A billowing cloudlike cauldron of dust and gasses illuminated by large, intensely glowing youthful stars, this object is perhaps the mother of all pearls. Observing with a Dobsonian has been described akin to shooting ducks in a gallery because it is so easy to find your target. Just swing your SW DOB to the quadrant of sky to be searched, and scan the vicinity. An 8x50mm Right Angle optical viewfinder provides both magnification and light-gathering to help narrow your search for those elusive fuzzies when star-hopping. The standard-equipment backlash-free 2" Crayford Focuser insures ultra smooth focusing adjustments. To ensure mechanical ease-of-use, SW uses a high-performance Teflon bearing system in both axes combined with tension adjustment in altitude to facilitate setting the appropriate amount of friction, assuring smooth vertical and horizontal manual movement without free-play from small bumps or gusts of wind. This also eliminates the need to have a balanced optical tube as in an equatorial mount. Sky-Watcher's Teflon bearing system is preferable to the use of ball-bearings. Ball-bearings make unintended movement of the optical tube more difficult to control. Fortunately, at low power, deep-space objects leisurely drift through the field of the SW 8" DOB, so constant mechanical adjustment of the telescope's orientation isn't needed to keep objects in the field of view. Sky-Watcher's revolutionary truss-support concept allows the optical tube's front and back cells to collapse together, aligning on the truss support rods which can then be locked down for easy and secure telescope transport. This one piece, low-hassle OTA design is mechanically simple and results in large aperture telescopes that can be reasonably handled and transported by one individual. This innovation gives Sky-Watcher users tremendous functional ease-of-transportability. The Sky-Watcher 8" DOB utilizes quality components throughout. Pride of workmanship manifests itself in high quality standards of optical and mechanical fabrication. The polishing process for primary and diagonal mirror yields smooth mirror surfaces ensuring good contrast, and properly corrected optics show minimum alterations to the optical wave-front. On each primary mirror, and elliptical diagonal mirror aluminum is vacuum deposited to the front glass surface and then over coated with hard quartz (SiO4). Additional layers of Titanium Dioxide (TiO2) and (SiO4) are then applied. Dust covers help keep your DOB clean when not in use. The mechanical and structural components of the OTA exhibit rigid construction and outstanding stability. The mount construction is sturdy and rigid. Mount design, while simple, facilitates smooth motions about both axes. Quality accessories enhance the observer's viewing experience. For an amazing way to be sure you are using high quality observation equipment, choose the Sky-Watcher Dobsonian Telescope.Sky Watcher 8in. Flextube 200P Dobsonian Telescope S11700
Features of Sky Watcher 8in. Flextube 200P Dobsonian Telescope:
8" (203 mm) Dobsonian-style Newtonian
1200 mm focal length (f/6)
2" Crayford-style focuser with 1.25" adaptor
4-element Plossl 25 mm and 10 mm 1.25" eyepieces
8x50 right angle erect-image finderscope
Solid rockermount with Teflon bearings and tension clutch for altitude
Teflon bearing for azimuth
Eyepiece height at zenith: 45.5"
Specifications for Sky Watcher 8in. Flextube 200P Dobsonian Telescope:
Optical Design:Newtonian ReflectorAperture (mm):203 mm (8 in)Focal Length:1200 mm (47 in)Focal Ratio:6Focal Length of Eyepiece 1 (mm):25 mm (0.98 in)Magnification of Eyepiece 1:48 xFocal Length of Eyepiece 2 (mm):10 mm (0.39 in)Magnification of Eyepiece 2:120 xFinderscope:8x50 RA ViewfinderMount Type:DobsonianHighest Useful Magnification:472 xLowest Useful Magnification:29 xLimiting Stellar Magnitude:14Resolution (Rayleigh):0.7 arc secondsResolution (Dawes):0.58 arc secondsLight Gathering Power (Compared to human eye):816 xOptical Tube Length:44.5 in (1130 mm)Optical Tube Weight:24.2 lbs (11 kg)
Package Contents:
Sky Watcher 8in. Flextube 200P Dobsonian Telescope
Fits: Hunting/Sporting Rifle STANDARD SHIPPING Shipping Options We offer various FedEx and USPS calculated shipping options as well as Free Economy shipping to street addresses and PO Boxes within the 48 continental US states, DC, as well as to APO/FPO/DPO addresses on most items over $49. FedEx Ground, FedEx 2Day and FedEx Priority Overnight shipping options are also available for an additional cost. Most orders leave our Illinois-based warehouse within 1-2 business days of receiving payment. All packages are insured for the full amount of your purchase at no extra charge. ALL orders over $1000 will require a signature confirmation upon delivery. If you know that no one will be available to sign for your package at your shipping address, please contact us to make alternate delivery arrangements.
Please Note: Free Economy shipping is not available on orders under $49 or ANY orders shipping to Alaska, Hawaii or any US territories like Puerto Rico. Please select an alternative shipping method to ensure quick processing and the fastest delivery. USPS and International Shipping USPS Priority Mail shipping is available for an added charge to all US addresses including PO Boxes, DC, APO/FPO/DPO, Alaska, Hawaii and US Territories. Some of our alternate distribution warehouses only ship via UPS or FedEx, so we may contact you for alternative delivery arrangements if USPS shipping is not available.
USPS Priority and Express International shipping options are also available ONLY where Worldwide shipping is indicated. You may use the shipping calculator or contact us for a shipping price estimate to your destination.
Please make sure to check your local laws, rules and regulations in regards to all customs/brokerage fees, duties, taxes and restrictions imposed on goods imported into the country of destination as all fees mentioned above are the responsibility of the recipient and not OpticsPlanet. All costs incurred on a refused delivery because of high customs or brokerage fees, duties, taxes or restrictions imposed by the country of destination are the responsibility of the customer. PAYMENT / TRACKING Track Your Package Once your order ships, we will send your tracking number to the email on file with Paypal. Please note that it may take up to 24 hours after receiving your tracking number for it to become active.
Payment: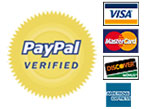 We accept Paypal payments as well as Visa, MasterCard, Discover and American. Items purchased through "Buy it Now" will require an immediate Paypal payment. Items purchased through "Best Offer" must be paid within 7 days. If you receive an Unpaid Item Reminder and would still like to make your purchase, please complete checkout through Paypal or contact us within 7 days. For combined item purchases please contact us via phone or email, prior to submitting payment, to ensure that all your items are shipped together. CUSTOMER SERVICE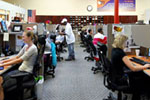 At OpticsPlanet, we pride ourselves on top-notch brand name products at some of the lowest prices on the internet! However, we know that we owe all our success to our valued customers. That's why customer satisfaction is our top priority. Whether you have a question about our products and policies, or you need any support placing, tracking or following-up on your order, we are always here to help! Our customer support representatives are eager to hear from you via phone call, e-mail, fax and even livechat, so don't hesitate to contact us! Sign up for our Newsletter Subscribe to our newsletter to stay up to date with the latest products from OpticsPlanet Sign Up Why Buy From Us? Free Shipping on Most Orders No Sales Tax for Most Orders Safe & Secure Shopping Customer Feedback We Value Your Privacy Customer Service Returns & Exchanges Shipping Policy Contact Us Hours of Operation 9am - 7pm CST Mon-Fri (Calls, Chats & Emails) 9am - 5pm CST Sat (Calls, Chats & Emails) 9am - 5pm CST Sun (Chats & Emails Only) © Copyright 1999-2017 OpticsPlanet
Tagged with: Amateur Astronomy • astronomy • telescope
Filed under: High-End Telescope Auctions (USA)