Current Price: $336.25
Buy It Now Price: $336.25
Bids: 0


Brand New Sky Watcher Star Adventurer Astro Package with Free Star Adventurer Counterweight Kit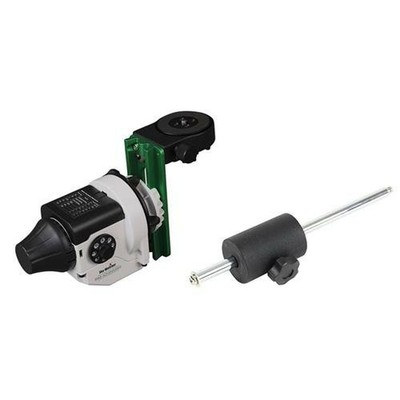 Manufacturer model: Star Adventurer Astro
Star Adventurer multi-function mount - Polar scope illuminator - Dec bracket - Star Adventurer Counterweight Kit
Multiple preprogrammed speeds - Perfect for time-lapse photography, wide-angle astrophotography and astronomical tracking
Tracking rate selectable between Sidereal, Solar and Lunar
Built in polar scope with illuminator - For exceptionally accurate tracking and long-exposure astrophotography
Ultimate Portability - A compact system that easily converts from a tracking photo mount to a grab-and-go EQ astronomical mount
Description
The Sky-Watcher Star Adventurer is a user-friendly and multi-function mount to satisfy all your needs for astronomy, astrophotography and time-lapse photography. It is a high precision, portable and stable celestial tracking platform for sidereal, solar and lunar tracking with automatic DSLR shutter release control. Also, it contains preprogrammed parameters assisting you to create interesting time-lapse videos with your DSLR. The Astro Package includes the Star Adventurer mount, polar scope illuminator, and dec bracket. Optional EQ base is available. OTA, Tripod are not included Star Adventurer Counterweight Kit For those looking to mount heavier cameras, lenses or telescopes the Star Adventurer counter weight kit is a must. In order to provide smooth tracking and less stress on the mount's motor the counter weight kit allows you to counter balance your payload. With the counter weight kit you can take the Star Adventurer to its maximum payload of 11lbs. For those using heavy full frame camera with popular 200, 300 or 400mm lenses the counter weight kit is a must.
Shipping and Handling

We will ship for free to anywhere within the 48 contiguous United States.

Please allow 5-7 business days for the package to arrive, regardless of buyer location within the US.

We will provide an online tracking number to you once the item has been shipped.

It may take a few business days for our automated system to process the tracking number onto eBay. However, this will not affect the shipping times.

Return Policy

All our products are brand new and sealed. All items qualify for returns within 30 days of receipt.

Feedback

We take our reputation seriously. If you have any questions or concerns, please contact us and we will respond back to your message within 24 hours.

Filed under: Eyepieces & Accessories