Current Price: $11.61
Buy It Now Price: $11.61
Bids: 0


Store Home| Home & Garden | Automotive | Toys & Hobbies| Business & Industrial| Computers/Tablets & Networking| Consumer Electronics| Dolls & Bears | Cell Phones & Accessories| Musical Instruments & Gear| Collectibles | Crafts | Cameras & Photo| Pet Supplies Telescope Cellphone Mount Holder Adapter Clamp Bracket for 38-48mm Eyepiece SKU: KDE0009773177003623
Description:
- Use with microscopes, telescopes, spotting scopes.
- Connecting smartphones to a telescope's 1.25" , 0.965" eyepieces for high-magnification, allows you to take high-resolution snapshots of the moon, planets, constellations, and even some bright deep-space objects with this phone kit.
- Connect your phone to L: 35-48mm diameter of eyepieces of a monocular or a binocular. Record the distant world around you. Ideal for bird watching, watching the nature and beautiful scenery.
- The outface to connect phone and eyepiece are covered by soft material , keep your device from scuffing. Made of Aluminum, metal housing.
- For cell phones width from 57mm--85mm. So it fits most smartphone on the market such as for iPhone X/8/7/6 Plus,for Samsung Galaxy S8/S7/Note 8 Sony Etc.
Specification:
- Eyepiece Fixed Diameter: 35-48mm (Large)
- Suit for: For Cellphone (Width of 2.24-3.74inch / 57-95mm)
- Moved Up and Down Distance: 2.48inch / 63mm
- Mobile Retaining Clip: 360° Rotation
- Weight: 3.46oz / 0.22lb / 98g
- Color: Silver-Black

Good quality, Best price, Easy transaction, Excellent buying experience. Buy today, and you will get the following item.
1 Piece Cellphone Holder
Shipping And Handling Policy
The buyer is responsible for any applicable import duties and local taxes. Please verify with your customs before making your purchase.
Please verify your address during checkout. We are not responsible for any wrong or undeliverable addresses.
People always bought together with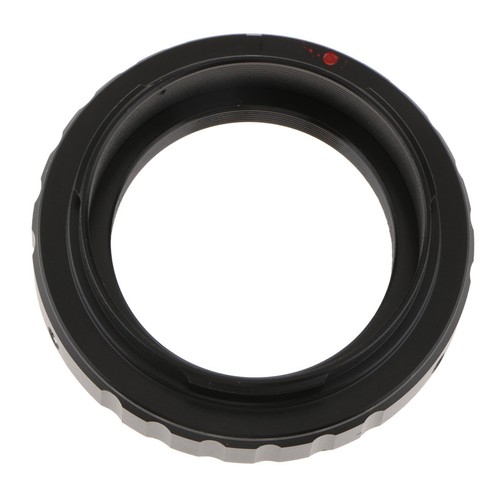 Mount Adapter T2-Ring Bayonet M42x0....9.27Buy It NowFree Shipping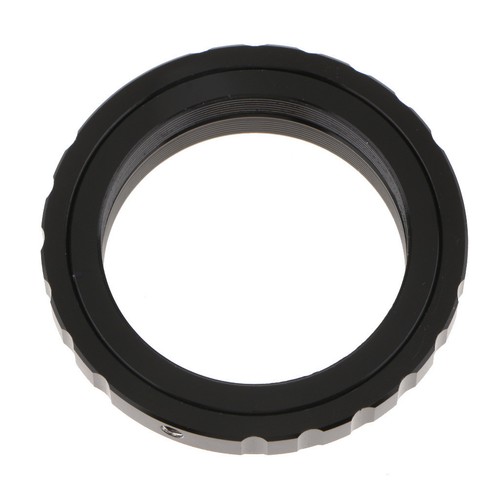 Mount Adapter T2-Ring Bayonet M42x0....8.59Buy It NowFree Shipping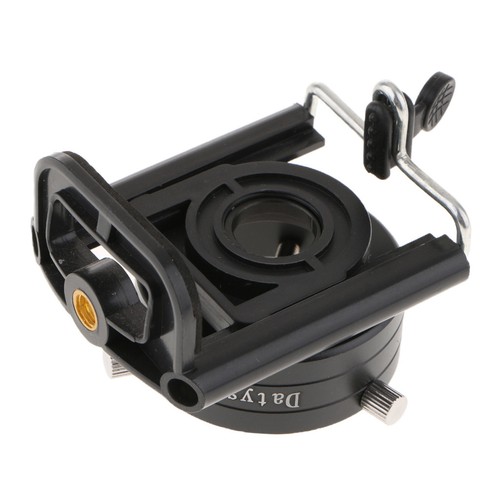 Telescope Cell Phone Adapter Mobile ...10.12Buy It NowFree Shipping1.25 inch to 0.965' Telescope Eyepie...8.17Buy It NowFree Shipping0.965 inch to 1.25' Telescope Eyepie...8.17Buy It NowFree Shipping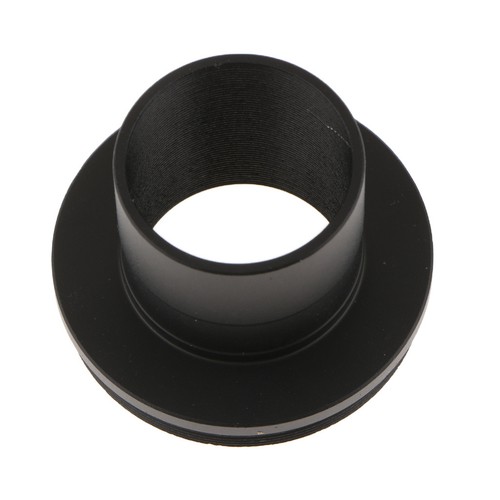 1.25 inch Astronomical Telescope Ada...9.18Buy It NowFree Shipping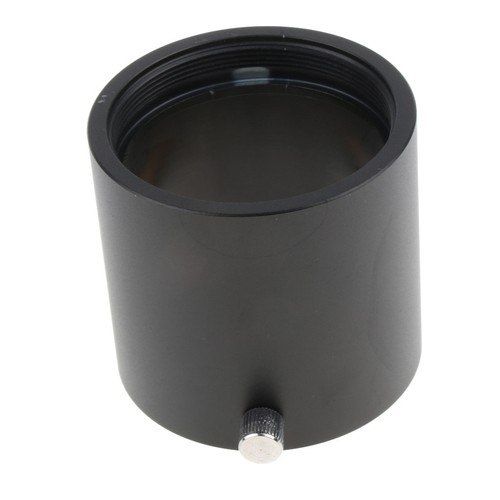 Telescope Adapter 2'' to SCT for Sch...23.50Buy It NowFree Shipping2' to M42*0.75 Telescope Mount Adapt...19.24Buy It NowFree Shipping2' to M42*0.75 Telescope Mount Adapt...19.38Buy It NowFree Shipping2' to M42*0.75 Telescope Mount Adapt...19.36Buy It NowFree Shipping2' to M42*0.75 Telescope Mount Adapt...19.32Buy It NowFree Shipping2' to M42*0.75 Telescope Mount Adapt...19.30Buy It NowFree Shipping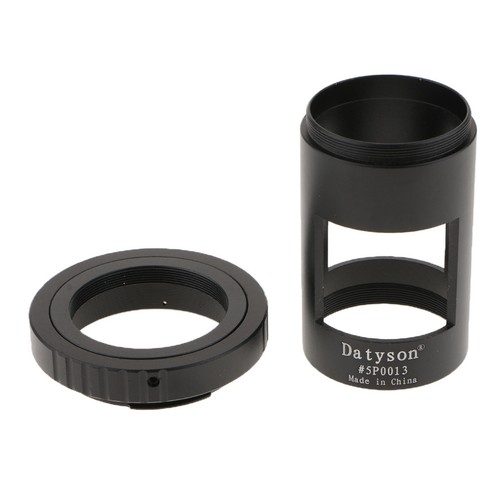 T2 Ring Spotting Scope Camera Adapte...13.24Buy It NowFree Shipping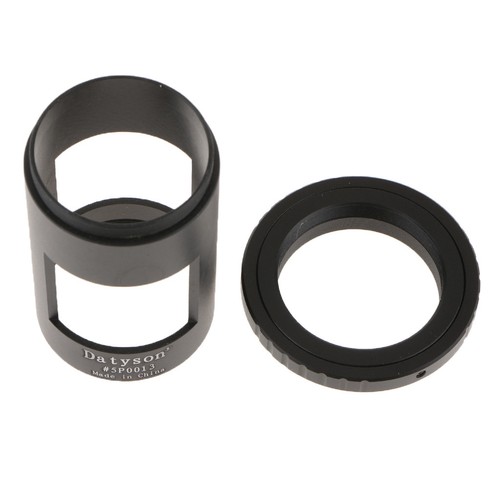 T2 Ring Spotting Scope Camera Adapte...13.10Buy It NowFree Shipping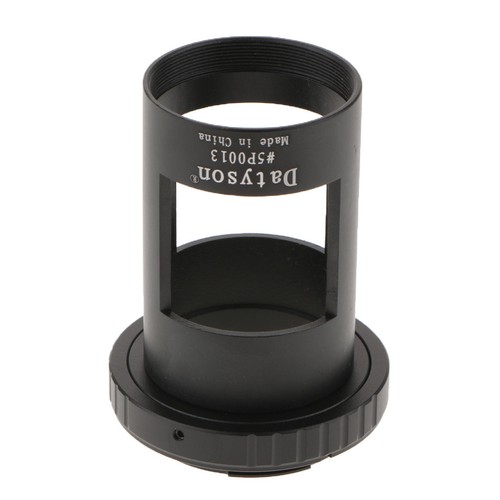 T2 Ring Spotting Scope Camera Adapte...13.13Buy It NowFree Shipping

T Ring Spotting Scope Camera Adapter...13.14Buy It NowFree Shipping

T Ring Spotting Scope Camera Adapter...12.99Buy It NowFree Shipping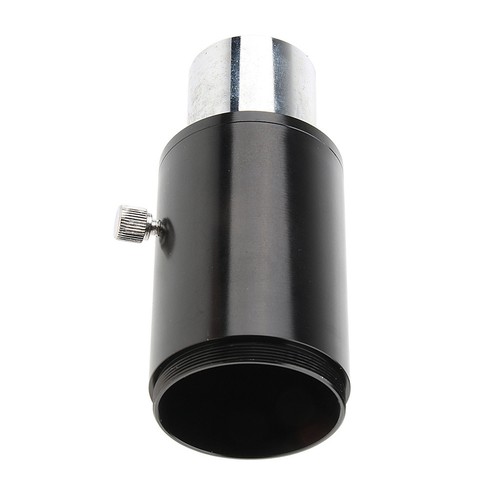 1.25inch Extension Tube M42x0.75 T-M...16.74Buy It NowFree Shipping1.25' Extension Tube T Mount Adapter...17.37Buy It NowFree Shipping2' to T2 Telescope Eyepiece Mount Ad...15.87Buy It NowFree Shipping
On 08-Aug-18 at 13:12:18 EDT, seller added the following information:
Filed under: Eyepieces & Accessories