Current Price: $340.80
Buy It Now Price: $340.80
Bids: 0

Featured Items Sport Optics Hunting Shooting Gear Outdoor Gear Apparel Eyewear Military & Tactical Police, EMS & Fire Sports & Hobbies Lab & Science Everything Else Categories OtherSport OpticsBinocularsDigital Camera BinocularsRange FindersSpotting ScopesTelescopesBinocular AccessoriesNight Vision AccessoriesRangefinder AccessoriesSpotting Scope AccessoriesTelescope AccessoriesMonocularsSpotting Scope EyepiecesNight Vision BinocularsNight Vision MonocularsOther Sport OpticsHuntingBinocularsDigital Camera BinocularsRange FindersSpotting ScopesTelescopesBinocular AccessoriesNight Vision AccessoriesRangefinder AccessoriesSpotting Scope AccessoriesTelescope AccessoriesMonocularsSpotting Scope EyepiecesNight Vision BinocularsNight Vision MonocularsOther Sport OpticsRiflescope AccessoriesRiflescope Mounts and BasesRiflescopesTrail CamerasHunting AccessoriesTwo Way RadiosGame CallsRiflescope RingsHunting BlindsHunting ScentsBlack Powder AccessoriesBow and Crossbow PartsNight Vision Rifle ScopesCrossbow and Bow SightsDecoysHunting and Shooting VestsSuitsAM/FM RadiosTrail Camera ViewersKnife AccessoriesThermal Imaging Rifle ScopesOther HuntingShooting GearBinocularsDigital Camera BinocularsRange FindersSpotting ScopesTelescopesBinocular AccessoriesNight Vision AccessoriesRangefinder AccessoriesSpotting Scope AccessoriesTelescope AccessoriesMonocularsSpotting Scope EyepiecesNight Vision BinocularsNight Vision MonocularsOther Sport OpticsRiflescope AccessoriesRiflescope Mounts and BasesRiflescopesTrail CamerasHunting AccessoriesTwo Way RadiosGame CallsRiflescope RingsHunting BlindsHunting ScentsBlack Powder AccessoriesBow and Crossbow PartsNight Vision Rifle ScopesCrossbow and Bow SightsDecoysHunting and Shooting VestsSuitsAM/FM RadiosTrail Camera ViewersKnife AccessoriesThermal Imaging Rifle ScopesOther HuntingBore SightsHearing ProtectionLaser Sight AccessoriesCleaning KitsTargetsShooting GlassesIlluminated Night SightsSwivelsGun SlingsShooting AccessoriesGunsmith & Reloading EquipmentChoke TubesRecoil PadsGun Stocks AccessoriesSpeed LoadersReloading EquipmentVertical Front GripsRiflescope Lens CoversGun Cleaning KitsGun SightsGun VisesRange BagsReloading Tools and GaugesGunsmithing EquipmentReloading Presses & AccessoryReloading Dies and AccessoriesEar PlugsAnti-Reflection DevicesGun SocksCartridge case trimmerBullet pullerCaliperGun RacksWall SafesSoft Gun CasesPistol Magazine PouchesOther Shooting Gear Long Gun GripsBipodsHard Gun CasesAmmunition/Cartridge PouchesCarry PouchesAmmo BoxesBiometric SafesRifle Magazine PouchesHandgun GripsSafe AccessoriesGun CabinetsBench rest/viceSpeedloader Holders/ PouchesLaser TrainersWeapon LightsGun SafesIron SightsFirearm CamerasButtstock AccessoriesLaser Sight MountsWeapon MountsShooting Rest BagIR Laser SightsReloading Bullet MoldsChoke Tube WrenchesGun StorageSnap CapsShotgun StocksRifle StocksHearing AmplifiersEar MuffsPicatinny AdaptersCase/ Box AccessoriesApparelBinocularsDigital Camera BinocularsRange FindersSpotting ScopesTelescopesBinocular AccessoriesNight Vision AccessoriesRangefinder AccessoriesSpotting Scope AccessoriesTelescope AccessoriesMonocularsSpotting Scope EyepiecesNight Vision BinocularsNight Vision MonocularsOther Sport OpticsRiflescope AccessoriesRiflescope Mounts and BasesRiflescopesTrail CamerasHunting AccessoriesTwo Way RadiosGame CallsRiflescope RingsHunting BlindsHunting ScentsBlack Powder AccessoriesBow and Crossbow PartsNight Vision Rifle ScopesCrossbow and Bow SightsDecoysHunting and Shooting VestsSuitsAM/FM RadiosTrail Camera ViewersKnife AccessoriesThermal Imaging Rifle ScopesOther HuntingBore SightsHearing ProtectionLaser Sight AccessoriesCleaning KitsTargetsShooting GlassesIlluminated Night SightsSwivelsGun SlingsShooting AccessoriesGunsmith & Reloading EquipmentChoke TubesRecoil PadsGun Stocks AccessoriesSpeed LoadersReloading EquipmentVertical Front GripsRiflescope Lens CoversGun Cleaning KitsGun SightsGun VisesRange BagsReloading Tools and GaugesGunsmithing EquipmentReloading Presses & AccessoryReloading Dies and AccessoriesEar PlugsAnti-Reflection DevicesGun SocksCartridge case trimmerBullet pullerCaliperGun RacksWall SafesSoft Gun CasesPistol Magazine PouchesOther Shooting Gear Long Gun GripsBipodsHard Gun CasesAmmunition/Cartridge PouchesCarry PouchesAmmo BoxesBiometric SafesRifle Magazine PouchesHandgun GripsSafe AccessoriesGun CabinetsBench rest/viceSpeedloader Holders/ PouchesLaser TrainersWeapon LightsGun SafesIron SightsFirearm CamerasButtstock AccessoriesLaser Sight MountsWeapon MountsShooting Rest BagIR Laser SightsReloading Bullet MoldsChoke Tube WrenchesGun StorageSnap CapsShotgun StocksRifle StocksHearing AmplifiersEar MuffsPicatinny AdaptersCase/ Box AccessoriesCarrying BagsGlovesBeltsHydration SystemsVestsBelt AccessoriesPatches and InsigniaWatchesElbow PadsKnee PadsBackpacksPantsHatsShirtsBootsJacketsT-ShirtsSocksShortsSweatshirts and SweatersUndershirtsBoxer BriefsWalletsBalaclavasCamouflageFace MasksHoodsLong UnderwearShoe Care & AccessoriesTrekking FootwearBraceletsOther ApparelChapsUniforms BDUUniform BDU AccessoriesHydration System AccessoriesWatch AccessoriesEyewearBinocularsDigital Camera BinocularsRange FindersSpotting ScopesTelescopesBinocular AccessoriesNight Vision AccessoriesRangefinder AccessoriesSpotting Scope AccessoriesTelescope AccessoriesMonocularsSpotting Scope EyepiecesNight Vision BinocularsNight Vision MonocularsOther Sport OpticsRiflescope AccessoriesRiflescope Mounts and BasesRiflescopesTrail CamerasHunting AccessoriesTwo Way RadiosGame CallsRiflescope RingsHunting BlindsHunting ScentsBlack Powder AccessoriesBow and Crossbow PartsNight Vision Rifle ScopesCrossbow and Bow SightsDecoysHunting and Shooting VestsSuitsAM/FM RadiosTrail Camera ViewersKnife AccessoriesThermal Imaging Rifle ScopesOther HuntingBore SightsHearing ProtectionLaser Sight AccessoriesCleaning KitsTargetsShooting GlassesIlluminated Night SightsSwivelsGun SlingsShooting AccessoriesGunsmith & Reloading EquipmentChoke TubesRecoil PadsGun Stocks AccessoriesSpeed LoadersReloading EquipmentVertical Front GripsRiflescope Lens CoversGun Cleaning KitsGun SightsGun VisesRange BagsReloading Tools and GaugesGunsmithing EquipmentReloading Presses & AccessoryReloading Dies and AccessoriesEar PlugsAnti-Reflection DevicesGun SocksCartridge case trimmerBullet pullerCaliperGun RacksWall SafesSoft Gun CasesPistol Magazine PouchesOther Shooting Gear Long Gun GripsBipodsHard Gun CasesAmmunition/Cartridge PouchesCarry PouchesAmmo BoxesBiometric SafesRifle Magazine PouchesHandgun GripsSafe AccessoriesGun CabinetsBench rest/viceSpeedloader Holders/ PouchesLaser TrainersWeapon LightsGun SafesIron SightsFirearm CamerasButtstock AccessoriesLaser Sight MountsWeapon MountsShooting Rest BagIR Laser SightsReloading Bullet MoldsChoke Tube WrenchesGun StorageSnap CapsShotgun StocksRifle StocksHearing AmplifiersEar MuffsPicatinny AdaptersCase/ Box AccessoriesCarrying BagsGlovesBeltsHydration SystemsVestsBelt AccessoriesPatches and InsigniaWatchesElbow PadsKnee PadsBackpacksPantsHatsShirtsBootsJacketsT-ShirtsSocksShortsSweatshirts and SweatersUndershirtsBoxer BriefsWalletsBalaclavasCamouflageFace MasksHoodsLong UnderwearShoe Care & AccessoriesTrekking FootwearBraceletsOther ApparelChapsUniforms BDUUniform BDU AccessoriesHydration System AccessoriesWatch AccessoriesEyewear AccessoriesGogglesSunglassesEyeglass FramesSafety GlassesClip-On SunglassesReplacement LensesReplacement Goggle LensesEyewear Replacement PartsEyewear CasesOther EyewearMilitary & TacticalBinocularsDigital Camera BinocularsRange FindersSpotting ScopesTelescopesBinocular AccessoriesNight Vision AccessoriesRangefinder AccessoriesSpotting Scope AccessoriesTelescope AccessoriesMonocularsSpotting Scope EyepiecesNight Vision BinocularsNight Vision MonocularsOther Sport OpticsRiflescope AccessoriesRiflescope Mounts and BasesRiflescopesTrail CamerasHunting AccessoriesTwo Way RadiosGame CallsRiflescope RingsHunting BlindsHunting ScentsBlack Powder AccessoriesBow and Crossbow PartsNight Vision Rifle ScopesCrossbow and Bow SightsDecoysHunting and Shooting VestsSuitsAM/FM RadiosTrail Camera ViewersKnife AccessoriesThermal Imaging Rifle ScopesOther HuntingBore SightsHearing ProtectionLaser Sight AccessoriesCleaning KitsTargetsShooting GlassesIlluminated Night SightsSwivelsGun SlingsShooting AccessoriesGunsmith & Reloading EquipmentChoke TubesRecoil PadsGun Stocks AccessoriesSpeed LoadersReloading EquipmentVertical Front GripsRiflescope Lens CoversGun Cleaning KitsGun SightsGun VisesRange BagsReloading Tools and GaugesGunsmithing EquipmentReloading Presses & AccessoryReloading Dies and AccessoriesEar PlugsAnti-Reflection DevicesGun SocksCartridge case trimmerBullet pullerCaliperGun RacksWall SafesSoft Gun CasesPistol Magazine PouchesOther Shooting Gear Long Gun GripsBipodsHard Gun CasesAmmunition/Cartridge PouchesCarry PouchesAmmo BoxesBiometric SafesRifle Magazine PouchesHandgun GripsSafe AccessoriesGun CabinetsBench rest/viceSpeedloader Holders/ PouchesLaser TrainersWeapon LightsGun SafesIron SightsFirearm CamerasButtstock AccessoriesLaser Sight MountsWeapon MountsShooting Rest BagIR Laser SightsReloading Bullet MoldsChoke Tube WrenchesGun StorageSnap CapsShotgun StocksRifle StocksHearing AmplifiersEar MuffsPicatinny AdaptersCase/ Box AccessoriesCarrying BagsGlovesBeltsHydration SystemsVestsBelt AccessoriesPatches and InsigniaWatchesElbow PadsKnee PadsBackpacksPantsHatsShirtsBootsJacketsT-ShirtsSocksShortsSweatshirts and SweatersUndershirtsBoxer BriefsWalletsBalaclavasCamouflageFace MasksHoodsLong UnderwearShoe Care & AccessoriesTrekking FootwearBraceletsOther ApparelChapsUniforms BDUUniform BDU AccessoriesHydration System AccessoriesWatch AccessoriesEyewear AccessoriesGogglesSunglassesEyeglass FramesSafety GlassesClip-On SunglassesReplacement LensesReplacement Goggle LensesEyewear Replacement PartsEyewear CasesOther EyewearRed Dot Sight AccessoriesRed Dot SightsTactical RailsForends and Rail CoversTactical HelmetsKnife Pouches/ SheathsHydration Pouches/ CarriersBottle/ Canteen PouchesTactical PensRed Dot Sight MountsRed Dot Sight MagnifiersOther Military & TacticalPolice & EMSBinocularsDigital Camera BinocularsRange FindersSpotting ScopesTelescopesBinocular AccessoriesNight Vision AccessoriesRangefinder AccessoriesSpotting Scope AccessoriesTelescope AccessoriesMonocularsSpotting Scope EyepiecesNight Vision BinocularsNight Vision MonocularsOther Sport OpticsRiflescope AccessoriesRiflescope Mounts and BasesRiflescopesTrail CamerasHunting AccessoriesTwo Way RadiosGame CallsRiflescope RingsHunting BlindsHunting ScentsBlack Powder AccessoriesBow and Crossbow PartsNight Vision Rifle ScopesCrossbow and Bow SightsDecoysHunting and Shooting VestsSuitsAM/FM RadiosTrail Camera ViewersKnife AccessoriesThermal Imaging Rifle ScopesOther HuntingBore SightsHearing ProtectionLaser Sight AccessoriesCleaning KitsTargetsShooting GlassesIlluminated Night SightsSwivelsGun SlingsShooting AccessoriesGunsmith & Reloading EquipmentChoke TubesRecoil PadsGun Stocks AccessoriesSpeed LoadersReloading EquipmentVertical Front GripsRiflescope Lens CoversGun Cleaning KitsGun SightsGun VisesRange BagsReloading Tools and GaugesGunsmithing EquipmentReloading Presses & AccessoryReloading Dies and AccessoriesEar PlugsAnti-Reflection DevicesGun SocksCartridge case trimmerBullet pullerCaliperGun RacksWall SafesSoft Gun CasesPistol Magazine PouchesOther Shooting Gear Long Gun GripsBipodsHard Gun CasesAmmunition/Cartridge PouchesCarry PouchesAmmo BoxesBiometric SafesRifle Magazine PouchesHandgun GripsSafe AccessoriesGun CabinetsBench rest/viceSpeedloader Holders/ PouchesLaser TrainersWeapon LightsGun SafesIron SightsFirearm CamerasButtstock AccessoriesLaser Sight MountsWeapon MountsShooting Rest BagIR Laser SightsReloading Bullet MoldsChoke Tube WrenchesGun StorageSnap CapsShotgun StocksRifle StocksHearing AmplifiersEar MuffsPicatinny AdaptersCase/ Box AccessoriesCarrying BagsGlovesBeltsHydration SystemsVestsBelt AccessoriesPatches and InsigniaWatchesElbow PadsKnee PadsBackpacksPantsHatsShirtsBootsJacketsT-ShirtsSocksShortsSweatshirts and SweatersUndershirtsBoxer BriefsWalletsBalaclavasCamouflageFace MasksHoodsLong UnderwearShoe Care & AccessoriesTrekking FootwearBraceletsOther ApparelChapsUniforms BDUUniform BDU AccessoriesHydration System AccessoriesWatch AccessoriesEyewear AccessoriesGogglesSunglassesEyeglass FramesSafety GlassesClip-On SunglassesReplacement LensesReplacement Goggle LensesEyewear Replacement PartsEyewear CasesOther EyewearRed Dot Sight AccessoriesRed Dot SightsTactical RailsForends and Rail CoversTactical HelmetsKnife Pouches/ SheathsHydration Pouches/ CarriersBottle/ Canteen PouchesTactical PensRed Dot Sight MountsRed Dot Sight MagnifiersOther Military & TacticalHolstersDry BoxesHolster AccessoriesTraining GearHandcuffsHandcuff CasesRadio HoldersBaton Holders/ PouchesMedical PouchesHandcuff AccessoriesGlove PouchesKey HoldersBadge/ ID HoldersWhistlesAerosol PouchesOther Police & EMSSports & HobbiesBinocularsDigital Camera BinocularsRange FindersSpotting ScopesTelescopesBinocular AccessoriesNight Vision AccessoriesRangefinder AccessoriesSpotting Scope AccessoriesTelescope AccessoriesMonocularsSpotting Scope EyepiecesNight Vision BinocularsNight Vision MonocularsOther Sport OpticsRiflescope AccessoriesRiflescope Mounts and BasesRiflescopesTrail CamerasHunting AccessoriesTwo Way RadiosGame CallsRiflescope RingsHunting BlindsHunting ScentsBlack Powder AccessoriesBow and Crossbow PartsNight Vision Rifle ScopesCrossbow and Bow SightsDecoysHunting and Shooting VestsSuitsAM/FM RadiosTrail Camera ViewersKnife AccessoriesThermal Imaging Rifle ScopesOther HuntingBore SightsHearing ProtectionLaser Sight AccessoriesCleaning KitsTargetsShooting GlassesIlluminated Night SightsSwivelsGun SlingsShooting AccessoriesGunsmith & Reloading EquipmentChoke TubesRecoil PadsGun Stocks AccessoriesSpeed LoadersReloading EquipmentVertical Front GripsRiflescope Lens CoversGun Cleaning KitsGun SightsGun VisesRange BagsReloading Tools and GaugesGunsmithing EquipmentReloading Presses & AccessoryReloading Dies and AccessoriesEar PlugsAnti-Reflection DevicesGun SocksCartridge case trimmerBullet pullerCaliperGun RacksWall SafesSoft Gun CasesPistol Magazine PouchesOther Shooting Gear Long Gun GripsBipodsHard Gun CasesAmmunition/Cartridge PouchesCarry PouchesAmmo BoxesBiometric SafesRifle Magazine PouchesHandgun GripsSafe AccessoriesGun CabinetsBench rest/viceSpeedloader Holders/ PouchesLaser TrainersWeapon LightsGun SafesIron SightsFirearm CamerasButtstock AccessoriesLaser Sight MountsWeapon MountsShooting Rest BagIR Laser SightsReloading Bullet MoldsChoke Tube WrenchesGun StorageSnap CapsShotgun StocksRifle StocksHearing AmplifiersEar MuffsPicatinny AdaptersCase/ Box AccessoriesCarrying BagsGlovesBeltsHydration SystemsVestsBelt AccessoriesPatches and InsigniaWatchesElbow PadsKnee PadsBackpacksPantsHatsShirtsBootsJacketsT-ShirtsSocksShortsSweatshirts and SweatersUndershirtsBoxer BriefsWalletsBalaclavasCamouflageFace MasksHoodsLong UnderwearShoe Care & AccessoriesTrekking FootwearBraceletsOther ApparelChapsUniforms BDUUniform BDU AccessoriesHydration System AccessoriesWatch AccessoriesEyewear AccessoriesGogglesSunglassesEyeglass FramesSafety GlassesClip-On SunglassesReplacement LensesReplacement Goggle LensesEyewear Replacement PartsEyewear CasesOther EyewearRed Dot Sight AccessoriesRed Dot SightsTactical RailsForends and Rail CoversTactical HelmetsKnife Pouches/ SheathsHydration Pouches/ CarriersBottle/ Canteen PouchesTactical PensRed Dot Sight MountsRed Dot Sight MagnifiersOther Military & TacticalHolstersDry BoxesHolster AccessoriesTraining GearHandcuffsHandcuff CasesRadio HoldersBaton Holders/ PouchesMedical PouchesHandcuff AccessoriesGlove PouchesKey HoldersBadge/ ID HoldersWhistlesAerosol PouchesOther Police & EMSGPSRadar GunsSpeed Radar Gun AccessoriesHealth & FitnessPitching Machine FeedersRain GaugesSki and Snowboarding HelmetsOther Sports & HobbiesEverything ElseBinocularsDigital Camera BinocularsRange FindersSpotting ScopesTelescopesBinocular AccessoriesNight Vision AccessoriesRangefinder AccessoriesSpotting Scope AccessoriesTelescope AccessoriesMonocularsSpotting Scope EyepiecesNight Vision BinocularsNight Vision MonocularsOther Sport OpticsRiflescope AccessoriesRiflescope Mounts and BasesRiflescopesTrail CamerasHunting AccessoriesTwo Way RadiosGame CallsRiflescope RingsHunting BlindsHunting ScentsBlack Powder AccessoriesBow and Crossbow PartsNight Vision Rifle ScopesCrossbow and Bow SightsDecoysHunting and Shooting VestsSuitsAM/FM RadiosTrail Camera ViewersKnife AccessoriesThermal Imaging Rifle ScopesOther HuntingBore SightsHearing ProtectionLaser Sight AccessoriesCleaning KitsTargetsShooting GlassesIlluminated Night SightsSwivelsGun SlingsShooting AccessoriesGunsmith & Reloading EquipmentChoke TubesRecoil PadsGun Stocks AccessoriesSpeed LoadersReloading EquipmentVertical Front GripsRiflescope Lens CoversGun Cleaning KitsGun SightsGun VisesRange BagsReloading Tools and GaugesGunsmithing EquipmentReloading Presses & AccessoryReloading Dies and AccessoriesEar PlugsAnti-Reflection DevicesGun SocksCartridge case trimmerBullet pullerCaliperGun RacksWall SafesSoft Gun CasesPistol Magazine PouchesOther Shooting Gear Long Gun GripsBipodsHard Gun CasesAmmunition/Cartridge PouchesCarry PouchesAmmo BoxesBiometric SafesRifle Magazine PouchesHandgun GripsSafe AccessoriesGun CabinetsBench rest/viceSpeedloader Holders/ PouchesLaser TrainersWeapon LightsGun SafesIron SightsFirearm CamerasButtstock AccessoriesLaser Sight MountsWeapon MountsShooting Rest BagIR Laser SightsReloading Bullet MoldsChoke Tube WrenchesGun StorageSnap CapsShotgun StocksRifle StocksHearing AmplifiersEar MuffsPicatinny AdaptersCase/ Box AccessoriesCarrying BagsGlovesBeltsHydration SystemsVestsBelt AccessoriesPatches and InsigniaWatchesElbow PadsKnee PadsBackpacksPantsHatsShirtsBootsJacketsT-ShirtsSocksShortsSweatshirts and SweatersUndershirtsBoxer BriefsWalletsBalaclavasCamouflageFace MasksHoodsLong UnderwearShoe Care & AccessoriesTrekking FootwearBraceletsOther ApparelChapsUniforms BDUUniform BDU AccessoriesHydration System AccessoriesWatch AccessoriesEyewear AccessoriesGogglesSunglassesEyeglass FramesSafety GlassesClip-On SunglassesReplacement LensesReplacement Goggle LensesEyewear Replacement PartsEyewear CasesOther EyewearRed Dot Sight AccessoriesRed Dot SightsTactical RailsForends and Rail CoversTactical HelmetsKnife Pouches/ SheathsHydration Pouches/ CarriersBottle/ Canteen PouchesTactical PensRed Dot Sight MountsRed Dot Sight MagnifiersOther Military & TacticalHolstersDry BoxesHolster AccessoriesTraining GearHandcuffsHandcuff CasesRadio HoldersBaton Holders/ PouchesMedical PouchesHandcuff AccessoriesGlove PouchesKey HoldersBadge/ ID HoldersWhistlesAerosol PouchesOther Police & EMSGPSRadar GunsSpeed Radar Gun AccessoriesHealth & FitnessPitching Machine FeedersRain GaugesSki and Snowboarding HelmetsOther Sports & HobbiesDigital CamerasTripodsDigital Camera AccessoriesGifts and OtherMiscellaneous AccessoriesMonopodsPrinter AccessoriesSecurity ProductsTripod AccessoriesBatteriesFirst Aid KitsCamera CasesLaptop Computer CasesBattery Chargers and AdaptersPhoto & Video LightingInstructional Videos & DVDsCanesScissorsManualsTool Boxes / Storage BoxesDog CollarsSurvival GearNotebooksNotebook AccessoriesTrap LaunchersSwordsCooking GearAll Other ItemsCell Phone CasesTin & Metal SignsStickers & DecalsRC Toys & HobbiesPersonal CareiPod CasesLab & ScienceBinocularsDigital Camera BinocularsRange FindersSpotting ScopesTelescopesBinocular AccessoriesNight Vision AccessoriesRangefinder AccessoriesSpotting Scope AccessoriesTelescope AccessoriesMonocularsSpotting Scope EyepiecesNight Vision BinocularsNight Vision MonocularsOther Sport OpticsRiflescope AccessoriesRiflescope Mounts and BasesRiflescopesTrail CamerasHunting AccessoriesTwo Way RadiosGame CallsRiflescope RingsHunting BlindsHunting ScentsBlack Powder AccessoriesBow and Crossbow PartsNight Vision Rifle ScopesCrossbow and Bow SightsDecoysHunting and Shooting VestsSuitsAM/FM RadiosTrail Camera ViewersKnife AccessoriesThermal Imaging Rifle ScopesOther HuntingBore SightsHearing ProtectionLaser Sight AccessoriesCleaning KitsTargetsShooting GlassesIlluminated Night SightsSwivelsGun SlingsShooting AccessoriesGunsmith & Reloading EquipmentChoke TubesRecoil PadsGun Stocks AccessoriesSpeed LoadersReloading EquipmentVertical Front GripsRiflescope Lens CoversGun Cleaning KitsGun SightsGun VisesRange BagsReloading Tools and GaugesGunsmithing EquipmentReloading Presses & AccessoryReloading Dies and AccessoriesEar PlugsAnti-Reflection DevicesGun SocksCartridge case trimmerBullet pullerCaliperGun RacksWall SafesSoft Gun CasesPistol Magazine PouchesOther Shooting Gear Long Gun GripsBipodsHard Gun CasesAmmunition/Cartridge PouchesCarry PouchesAmmo BoxesBiometric SafesRifle Magazine PouchesHandgun GripsSafe AccessoriesGun CabinetsBench rest/viceSpeedloader Holders/ PouchesLaser TrainersWeapon LightsGun SafesIron SightsFirearm CamerasButtstock AccessoriesLaser Sight MountsWeapon MountsShooting Rest BagIR Laser SightsReloading Bullet MoldsChoke Tube WrenchesGun StorageSnap CapsShotgun StocksRifle StocksHearing AmplifiersEar MuffsPicatinny AdaptersCase/ Box AccessoriesCarrying BagsGlovesBeltsHydration SystemsVestsBelt AccessoriesPatches and InsigniaWatchesElbow PadsKnee PadsBackpacksPantsHatsShirtsBootsJacketsT-ShirtsSocksShortsSweatshirts and SweatersUndershirtsBoxer BriefsWalletsBalaclavasCamouflageFace MasksHoodsLong UnderwearShoe Care & AccessoriesTrekking FootwearBraceletsOther ApparelChapsUniforms BDUUniform BDU AccessoriesHydration System AccessoriesWatch AccessoriesEyewear AccessoriesGogglesSunglassesEyeglass FramesSafety GlassesClip-On SunglassesReplacement LensesReplacement Goggle LensesEyewear Replacement PartsEyewear CasesOther EyewearRed Dot Sight AccessoriesRed Dot SightsTactical RailsForends and Rail CoversTactical HelmetsKnife Pouches/ SheathsHydration Pouches/ CarriersBottle/ Canteen PouchesTactical PensRed Dot Sight MountsRed Dot Sight MagnifiersOther Military & TacticalHolstersDry BoxesHolster AccessoriesTraining GearHandcuffsHandcuff CasesRadio HoldersBaton Holders/ PouchesMedical PouchesHandcuff AccessoriesGlove PouchesKey HoldersBadge/ ID HoldersWhistlesAerosol PouchesOther Police & EMSGPSRadar GunsSpeed Radar Gun AccessoriesHealth & FitnessPitching Machine FeedersRain GaugesSki and Snowboarding HelmetsOther Sports & HobbiesDigital CamerasTripodsDigital Camera AccessoriesGifts and OtherMiscellaneous AccessoriesMonopodsPrinter AccessoriesSecurity ProductsTripod AccessoriesBatteriesFirst Aid KitsCamera CasesLaptop Computer CasesBattery Chargers and AdaptersPhoto & Video LightingInstructional Videos & DVDsCanesScissorsManualsTool Boxes / Storage BoxesDog CollarsSurvival GearNotebooksNotebook AccessoriesTrap LaunchersSwordsCooking GearAll Other ItemsCell Phone CasesTin & Metal SignsStickers & DecalsRC Toys & HobbiesPersonal CareiPod CasesMicroscopesMagnifiers and LoupesLaboratory GlasswareBalances And ScalesCentrifugesLabware & AccessoriesLaboratory ConsumablesOther Lab & Science ItemsMicroscope Slides & Cover SlipOutdoor GearBinocularsDigital Camera BinocularsRange FindersSpotting ScopesTelescopesBinocular AccessoriesNight Vision AccessoriesRangefinder AccessoriesSpotting Scope AccessoriesTelescope AccessoriesMonocularsSpotting Scope EyepiecesNight Vision BinocularsNight Vision MonocularsOther Sport OpticsRiflescope AccessoriesRiflescope Mounts and BasesRiflescopesTrail CamerasHunting AccessoriesTwo Way RadiosGame CallsRiflescope RingsHunting BlindsHunting ScentsBlack Powder AccessoriesBow and Crossbow PartsNight Vision Rifle ScopesCrossbow and Bow SightsDecoysHunting and Shooting VestsSuitsAM/FM RadiosTrail Camera ViewersKnife AccessoriesThermal Imaging Rifle ScopesOther HuntingBore SightsHearing ProtectionLaser Sight AccessoriesCleaning KitsTargetsShooting GlassesIlluminated Night SightsSwivelsGun SlingsShooting AccessoriesGunsmith & Reloading EquipmentChoke TubesRecoil PadsGun Stocks AccessoriesSpeed LoadersReloading EquipmentVertical Front GripsRiflescope Lens CoversGun Cleaning KitsGun SightsGun VisesRange BagsReloading Tools and GaugesGunsmithing EquipmentReloading Presses & AccessoryReloading Dies and AccessoriesEar PlugsAnti-Reflection DevicesGun SocksCartridge case trimmerBullet pullerCaliperGun RacksWall SafesSoft Gun CasesPistol Magazine PouchesOther Shooting Gear Long Gun GripsBipodsHard Gun CasesAmmunition/Cartridge PouchesCarry PouchesAmmo BoxesBiometric SafesRifle Magazine PouchesHandgun GripsSafe AccessoriesGun CabinetsBench rest/viceSpeedloader Holders/ PouchesLaser TrainersWeapon LightsGun SafesIron SightsFirearm CamerasButtstock AccessoriesLaser Sight MountsWeapon MountsShooting Rest BagIR Laser SightsReloading Bullet MoldsChoke Tube WrenchesGun StorageSnap CapsShotgun StocksRifle StocksHearing AmplifiersEar MuffsPicatinny AdaptersCase/ Box AccessoriesCarrying BagsGlovesBeltsHydration SystemsVestsBelt AccessoriesPatches and InsigniaWatchesElbow PadsKnee PadsBackpacksPantsHatsShirtsBootsJacketsT-ShirtsSocksShortsSweatshirts and SweatersUndershirtsBoxer BriefsWalletsBalaclavasCamouflageFace MasksHoodsLong UnderwearShoe Care & AccessoriesTrekking FootwearBraceletsOther ApparelChapsUniforms BDUUniform BDU AccessoriesHydration System AccessoriesWatch AccessoriesEyewear AccessoriesGogglesSunglassesEyeglass FramesSafety GlassesClip-On SunglassesReplacement LensesReplacement Goggle LensesEyewear Replacement PartsEyewear CasesOther EyewearRed Dot Sight AccessoriesRed Dot SightsTactical RailsForends and Rail CoversTactical HelmetsKnife Pouches/ SheathsHydration Pouches/ CarriersBottle/ Canteen PouchesTactical PensRed Dot Sight MountsRed Dot Sight MagnifiersOther Military & TacticalHolstersDry BoxesHolster AccessoriesTraining GearHandcuffsHandcuff CasesRadio HoldersBaton Holders/ PouchesMedical PouchesHandcuff AccessoriesGlove PouchesKey HoldersBadge/ ID HoldersWhistlesAerosol PouchesOther Police & EMSGPSRadar GunsSpeed Radar Gun AccessoriesHealth & FitnessPitching Machine FeedersRain GaugesSki and Snowboarding HelmetsOther Sports & HobbiesDigital CamerasTripodsDigital Camera AccessoriesGifts and OtherMiscellaneous AccessoriesMonopodsPrinter AccessoriesSecurity ProductsTripod AccessoriesBatteriesFirst Aid KitsCamera CasesLaptop Computer CasesBattery Chargers and AdaptersPhoto & Video LightingInstructional Videos & DVDsCanesScissorsManualsTool Boxes / Storage BoxesDog CollarsSurvival GearNotebooksNotebook AccessoriesTrap LaunchersSwordsCooking GearAll Other ItemsCell Phone CasesTin & Metal SignsStickers & DecalsRC Toys & HobbiesPersonal CareiPod CasesMicroscopesMagnifiers and LoupesLaboratory GlasswareBalances And ScalesCentrifugesLabware & AccessoriesLaboratory ConsumablesOther Lab & Science ItemsMicroscope Slides & Cover SlipFlashlight AccessoriesMetal Detector Parts & AccessoMetal DetectorsCompassesTactical/Rescue Entry ToolsOther Outdoor GearCamping GearToolsMulti-ToolsWater BottlesLightersSolar PanelsSleeping BagsTentsOutdoor AccessoriesCanoe and Kayak AccessoriesFishing AccessoriesFishing Rod & Reel CombosGrill AccessoriesSawsGPS CasesFishing RodsFishing ReelsAxesFlashlight Pouches/ SheathsHeadlampsSpotlightsFirestartersFirestarter AccessoriesCookwareCooking UtensilsCarabinersCamping StovesBlanketsBackpack AccessoriesHand ToolsSnow ShoesShovelLanternsChairStraps and Tie-DownsParacordHeatersCoolersCamping Gear AccessoriesIce Fishing GearFishing LuresMugs and CupsSoapClimbing EquipmentOutdoor GearClearance ItemsBinocularsDigital Camera BinocularsRange FindersSpotting ScopesTelescopesBinocular AccessoriesNight Vision AccessoriesRangefinder AccessoriesSpotting Scope AccessoriesTelescope AccessoriesMonocularsSpotting Scope EyepiecesNight Vision BinocularsNight Vision MonocularsOther Sport OpticsRiflescope AccessoriesRiflescope Mounts and BasesRiflescopesTrail CamerasHunting AccessoriesTwo Way RadiosGame CallsRiflescope RingsHunting BlindsHunting ScentsBlack Powder AccessoriesBow and Crossbow PartsNight Vision Rifle ScopesCrossbow and Bow SightsDecoysHunting and Shooting VestsSuitsAM/FM RadiosTrail Camera ViewersKnife AccessoriesThermal Imaging Rifle ScopesOther HuntingBore SightsHearing ProtectionLaser Sight AccessoriesCleaning KitsTargetsShooting GlassesIlluminated Night SightsSwivelsGun SlingsShooting AccessoriesGunsmith & Reloading EquipmentChoke TubesRecoil PadsGun Stocks AccessoriesSpeed LoadersReloading EquipmentVertical Front GripsRiflescope Lens CoversGun Cleaning KitsGun SightsGun VisesRange BagsReloading Tools and GaugesGunsmithing EquipmentReloading Presses & AccessoryReloading Dies and AccessoriesEar PlugsAnti-Reflection DevicesGun SocksCartridge case trimmerBullet pullerCaliperGun RacksWall SafesSoft Gun CasesPistol Magazine PouchesOther Shooting Gear Long Gun GripsBipodsHard Gun CasesAmmunition/Cartridge PouchesCarry PouchesAmmo BoxesBiometric SafesRifle Magazine PouchesHandgun GripsSafe AccessoriesGun CabinetsBench rest/viceSpeedloader Holders/ PouchesLaser TrainersWeapon LightsGun SafesIron SightsFirearm CamerasButtstock AccessoriesLaser Sight MountsWeapon MountsShooting Rest BagIR Laser SightsReloading Bullet MoldsChoke Tube WrenchesGun StorageSnap CapsShotgun StocksRifle StocksHearing AmplifiersEar MuffsPicatinny AdaptersCase/ Box AccessoriesCarrying BagsGlovesBeltsHydration SystemsVestsBelt AccessoriesPatches and InsigniaWatchesElbow PadsKnee PadsBackpacksPantsHatsShirtsBootsJacketsT-ShirtsSocksShortsSweatshirts and SweatersUndershirtsBoxer BriefsWalletsBalaclavasCamouflageFace MasksHoodsLong UnderwearShoe Care & AccessoriesTrekking FootwearBraceletsOther ApparelChapsUniforms BDUUniform BDU AccessoriesHydration System AccessoriesWatch AccessoriesEyewear AccessoriesGogglesSunglassesEyeglass FramesSafety GlassesClip-On SunglassesReplacement LensesReplacement Goggle LensesEyewear Replacement PartsEyewear CasesOther EyewearRed Dot Sight AccessoriesRed Dot SightsTactical RailsForends and Rail CoversTactical HelmetsKnife Pouches/ SheathsHydration Pouches/ CarriersBottle/ Canteen PouchesTactical PensRed Dot Sight MountsRed Dot Sight MagnifiersOther Military & TacticalHolstersDry BoxesHolster AccessoriesTraining GearHandcuffsHandcuff CasesRadio HoldersBaton Holders/ PouchesMedical PouchesHandcuff AccessoriesGlove PouchesKey HoldersBadge/ ID HoldersWhistlesAerosol PouchesOther Police & EMSGPSRadar GunsSpeed Radar Gun AccessoriesHealth & FitnessPitching Machine FeedersRain GaugesSki and Snowboarding HelmetsOther Sports & HobbiesDigital CamerasTripodsDigital Camera AccessoriesGifts and OtherMiscellaneous AccessoriesMonopodsPrinter AccessoriesSecurity ProductsTripod AccessoriesBatteriesFirst Aid KitsCamera CasesLaptop Computer CasesBattery Chargers and AdaptersPhoto & Video LightingInstructional Videos & DVDsCanesScissorsManualsTool Boxes / Storage BoxesDog CollarsSurvival GearNotebooksNotebook AccessoriesTrap LaunchersSwordsCooking GearAll Other ItemsCell Phone CasesTin & Metal SignsStickers & DecalsRC Toys & HobbiesPersonal CareiPod CasesMicroscopesMagnifiers and LoupesLaboratory GlasswareBalances And ScalesCentrifugesLabware & AccessoriesLaboratory ConsumablesOther Lab & Science ItemsMicroscope Slides & Cover SlipFlashlight AccessoriesMetal Detector Parts & AccessoMetal DetectorsCompassesTactical/Rescue Entry ToolsOther Outdoor GearCamping GearToolsMulti-ToolsWater BottlesLightersSolar PanelsSleeping BagsTentsOutdoor AccessoriesCanoe and Kayak AccessoriesFishing AccessoriesFishing Rod & Reel CombosGrill AccessoriesSawsGPS CasesFishing RodsFishing ReelsAxesFlashlight Pouches/ SheathsHeadlampsSpotlightsFirestartersFirestarter AccessoriesCookwareCooking UtensilsCarabinersCamping StovesBlanketsBackpack AccessoriesHand ToolsSnow ShoesShovelLanternsChairStraps and Tie-DownsParacordHeatersCoolersCamping Gear AccessoriesIce Fishing GearFishing LuresMugs and CupsSoapClimbing EquipmentOutdoor Gear Open Box Specials Popular Brands Zeiss Vortex Burris Bushnell Leopold Nightforce Nikon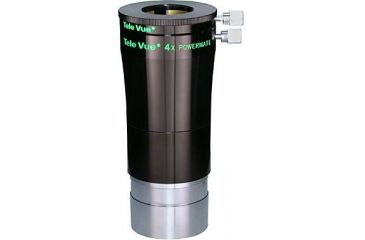 This Stock Photo may not match the actual item listed.
This listing is for Model # PMT-4201 TeleVue 4x Powermate PMT-4201 - 2" / 1.25" corrected astronomical telescope image amplifier Product Code: TV-TA-PMT-4201 Model Number: PMT-4201

Authorized Dealer

Government Export Restriction This item may be regulated for export by the U.S. Department of State or the U.S. Department of Commerce. Please see our Export Policy prior to placing your order. Product Information TeleVue 4x Powermate PMT-4201 is a compact, high power, fully corrected image amplifier. Tele Vue Powermate line consists of a negative doublet plus a positive "pupil-correcting" doublet. TeleVue Power Mate 4-element system provides the magnifying function of a TeleVue Barlow without its limitations by restoring the field rays back to their original direction, as if the TeleVue Powermate were not there. The result is a pure magnification increase.
TeleVue 4x Powermate features include 1 1/4" adapter, brass clamp rings and filter threads. TeleVue 4x Powermate accepts TeleVue PTR-4201 T-Ring Adapter.
Specifications for TeleVue 4x Powermate PMT4201:
Barrel Diameter: 2"
Package Contents:
STANDARD SHIPPING Shipping Options We offer various FedEx and USPS calculated shipping options as well as Free Economy shipping to street addresses and PO Boxes within the 48 continental US states, DC, as well as to APO/FPO/DPO addresses on most items over $49. FedEx Ground, FedEx 2Day and FedEx Priority Overnight shipping options are also available for an additional cost. Most orders leave our Illinois-based warehouse within 1-2 business days of receiving payment. All packages are insured for the full amount of your purchase at no extra charge. ALL orders over $1000 will require a signature confirmation upon delivery. If you know that no one will be available to sign for your package at your shipping address, please contact us to make alternate delivery arrangements.
Please Note: Free Economy shipping is not available on orders under $49 or ANY orders shipping to Alaska, Hawaii or any US territories like Puerto Rico. Please select an alternative shipping method to ensure quick processing and the fastest delivery. USPS and International Shipping USPS Priority Mail shipping is available for an added charge to all US addresses including PO Boxes, DC, APO/FPO/DPO, Alaska, Hawaii and US Territories. Some of our alternate distribution warehouses only ship via UPS or FedEx, so we may contact you for alternative delivery arrangements if USPS shipping is not available.
USPS Priority and Express International shipping options are also available ONLY where Worldwide shipping is indicated. You may use the shipping calculator or contact us for a shipping price estimate to your destination.
Please make sure to check your local laws, rules and regulations in regards to all customs/brokerage fees, duties, taxes and restrictions imposed on goods imported into the country of destination as all fees mentioned above are the responsibility of the recipient and not OpticsPlanet. All costs incurred on a refused delivery because of high customs or brokerage fees, duties, taxes or restrictions imposed by the country of destination are the responsibility of the customer. PAYMENT / TRACKING Track Your Package Once your order ships, we will send your tracking number to the email on file with Paypal. Please note that it may take up to 24 hours after receiving your tracking number for it to become active.
Payment: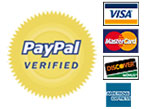 We accept Paypal payments as well as Visa, MasterCard, Discover and American. Items purchased through "Buy it Now" will require an immediate Paypal payment. Items purchased through "Best Offer" must be paid within 7 days. If you receive an Unpaid Item Reminder and would still like to make your purchase, please complete checkout through Paypal or contact us within 7 days. For combined item purchases please contact us via phone or email, prior to submitting payment, to ensure that all your items are shipped together. CUSTOMER SERVICE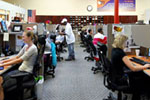 At OpticsPlanet, we pride ourselves on top-notch brand name products at some of the lowest prices on the internet! However, we know that we owe all our success to our valued customers. That's why customer satisfaction is our top priority. Whether you have a question about our products and policies, or you need any support placing, tracking or following-up on your order, we are always here to help! Our customer support representatives are eager to hear from you via phone call, e-mail, fax and even livechat, so don't hesitate to contact us! Sign up for our Newsletter Subscribe to our newsletter to stay up to date with the latest products from OpticsPlanet Sign Up Why Buy From Us? on Most Orders No Sales Tax for Most Orders Safe & Secure Shopping Customer Feedback We Value Your Privacy Customer Service Returns & Exchanges Shipping Policy Contact Us Hours of Operation 9am - 7pm CST Mon-Fri (Calls, Chats & Emails) 9am - 5pm CST Sat (Calls, Chats & Emails) 9am - 5pm CST Sun (Chats & Emails Only) © Copyright 1999-2017 OpticsPlanet
Filed under: Eyepieces & Accessories