Current Price: $12.81
Buy It Now Price: $12.81
Bids: 0

Universal Mobile Phone Holder Spotting Scope Cellphone Adapter Mount Rifle Scope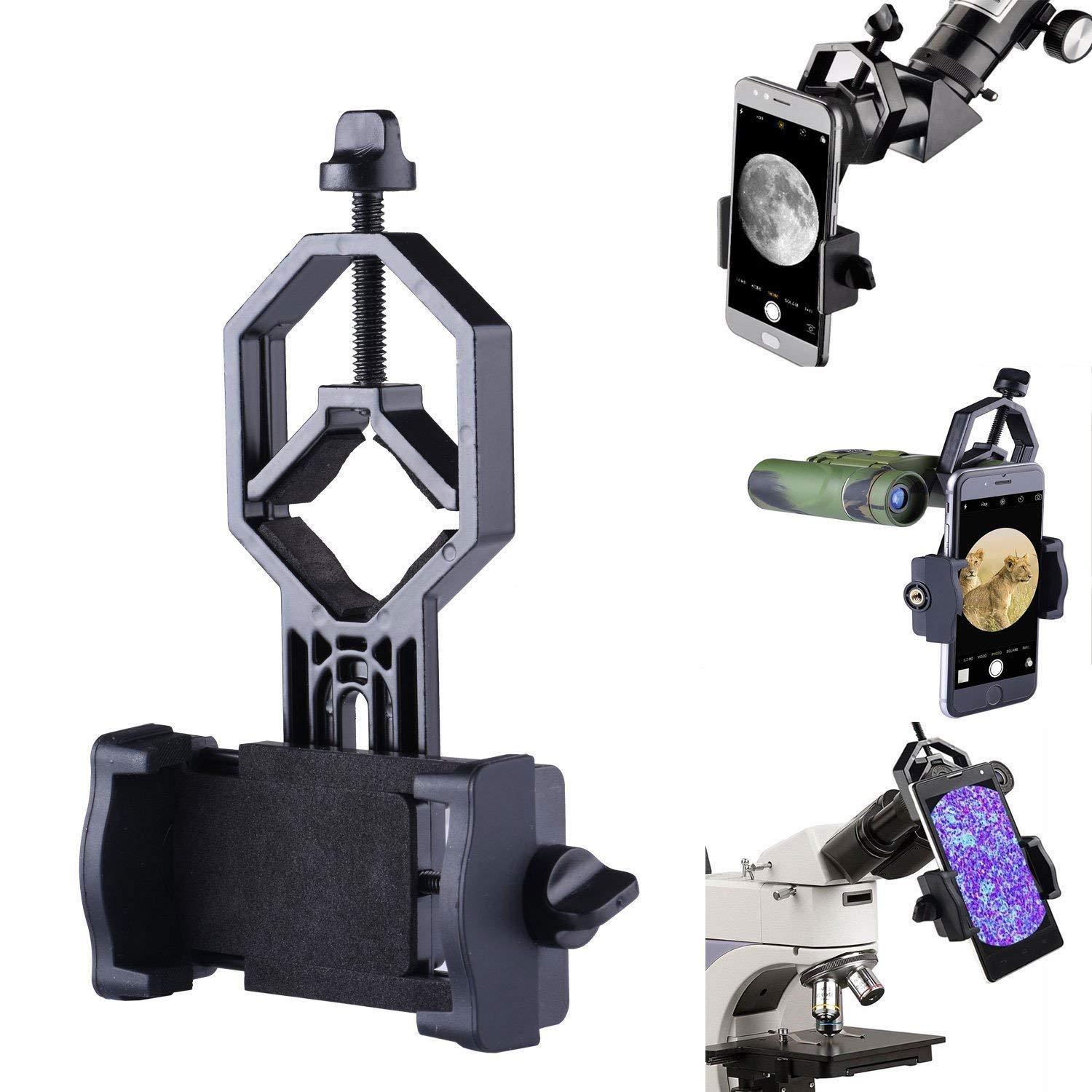 Summary
【Tiny World on screen】 the adapter helps Mobile Phone into video camera and image capturer in distant, bringing you special and unique experience of exploring the nature of the world easily through your screen
【Great Compatibility】 the Cell Phone adapter works with microscope, telescope, binocular, monocular (including slit lamps), night vision spotting scope, borescope; Fit eyepiece diameter from 28mm to 47mm
【Universal Smartphone adaptable】With super large width range: 54-95mm, Fit almost all brands smartphones such as iphone 6plus, 6, 5s, 5, Samsung Note , Sony, Sony Xperia Z
【High Quality】Main Part is Made of Aluminum, fully metal housing; Once purchase for long use; And phone clamp made of high strength EVA pads Plastic
【Safe and comfortable】The outface to connect phone and eyepiece are covered by soft material; Keeping your devices from scratch and damage.
SUPRBIRD Universal Cell Phone Adapter Mount
For BinocularsSpotting ScopesTelescopesMicroscopesMonoculars
Explore the nature of the world easily through your screen.
Few minutes to operate:
First, adjust the clamp to fit the eyepiece of your scope, but don't tighten it. Gently slide it back off the eyepiece.
Next, put your phone into it and center it up before tightening it not too tight.
Then, flip it over and loosen the knob to adjust the arm.
Rotate it up or down until you get the camera of your phone centered into the circle.
Once it's centered, tighten the knob securely.
Features:
Compliable with Binocular, monocular, telescope, microscope, spotting scope, night vision and most optical device. Fit eyepiece diameter 28mm-47mm. Not fit 2 inches eyepieces.
Universal: large width range: 54-95mm, Fit iphone 7plus, 7, 6plus, 6, 5s, 5, Samsung Note and many other brands.
Adjustable clamping force -- The phone clamping features adjustable locking mechanism with a steel bolt (not a spring).
Phone is protected by High density EVA pads.
The universal cellphone adapter is mainly made of metal, part high strength PA plastic. One time purchase for long-term use
Specification:
Suitable eyepiece diameter: from 28mm to 47mm
Fitful smartphone width: from 54 to 95mm
Compact size: 1.4"x3.2"x6.2"(LWH)
Light Weight: 5.8oz
Color: Black
Package Include: 1 X smartphone adapter(with instruction)
Warm note: Please make sure that the outer diameter of the eyepiece is between 28mm-47mm (1.102"-1.850"). Not work on a rifle scope because it mounts too close to the eyepiece.
Filed under: Eyepieces & Accessories